18th Century Art History Essay Sample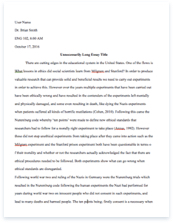 The whole doc is available only for registered users
OPEN DOC
Download Essay
Get Full Essay
Get access to this section to get all the help you need with your essay and educational goals.
Get Access
18th Century Art History Essay Sample
Introduction
This paper will bring into focus the life (personal life) of Elisabeth-Louise Vigee, who is considered one of the most successful and famous female artist of the eighteenth century. The Brown one her family history, the extensive travel she did both in Europe and other parts of the continent. It will also dwell on the drawings, images of different personalities of her time including the queen of France and her two children[1]. Others are; Portraits of Calonne, little Dauphin, Madame de Stael as Corinne, Lord Byron, Caroline Murat, Grand Duchess Elisabeth-Queen of Russia, herself and her exile implications and the revolution that caused her expulsion. The political, economic, cultural and economic implications of her artistic work in all, it will portray her as an intelligent, talented, exceptional and fun loving who enjoyed her life and that of the people she painted.
Childhood
Marie-Louise Elisabeth Vigée LeBrun was born in Paris Coquillère Street on April, 16th 1755 in Paris. Her father, Louis Vigée who was also a painter, and her mother Jeanne Graissin who was also a beautiful and wise woman whose profession was hairdressing, were good parents to her although they were of a middle class family.  Vigée LeBrun inherited a talent and good taste of the art and a gift of wit. With this, her parents knew that she could perfect the talent that her father had started. Little did her parents know that their young baby could become a famous artist and they even shunned her off to relatives in the country not because she was bad but her parents had no time for her artwork But when her parents after retirement began to provide lessons for her after she returned to Paris Vigée LeBrun was baptized at the St Eustace church in Paris and then entrusted to peasants at Espernon. Six years later, she came back to Paris and entered the convent of the trinity like boarder as a sign of commitment to her parent's wishes.
At the age of nine years, her father who had keenly monitored the drawings of her daughter in the walls of their house, her school books and everywhere, declared that his daughter would be a great painter. By the age of about eleven years, she decided to leave the convent and she came to live with her parents. Barely three years later, had her father died leaving her to take care of their mother who was also aging The young child suffered a poignant grief from the loss of her father who was passionately attached to her.
A close friend of her dad, Doyen, then provided the necessary advice, guidance to the youthful lady who was now creating more mature artistic images. She was so grown up in her profession that she was ready to step up to her father's shoes at that age. At about fifteen years of age, she was making remarkable portraits of very respectable personalities in the society.  In fact, she was once threatened for operating without a license and was due for arrest.
Her artwork
For the whole of her eighty seven year life (1755-1842)[2], Elisabeth Vigée LeBrun created more than 600 pieces of her work. She had a unique style in bringing out ideals in a simple, pure, delicate and natural manner. Vigée LeBrun had lots of independence both in her work and in her personal life and that is why people admire her. Among the notable female artists of her time, she is considered a role model.
The plethora of her work range from paintings of history to those of landscapes and royal people her unique and exceptional talent made her one of the most adored artists of the century. One is struck in all her portraiture by the fact that Vigee Le Brun took many pains to arrange the draperies in what she considered picturesque rather than painting the ordinary gowns of her day. In fact, in all her pictures, she placed the word, Souvenirs (careful record of each picture painted) which meant that the dresses most women at that time wore were ugly according to her.
She usually sets her face sternly against the use of powders and paints that the fashion of that time used to place upon complexions for the beauties of the century. Vigee Le Brun used her influence and the admiration of the public to pass her information. She even dared to convince.  In fact, most of her inspiration came from her father, her husband and other artists who included; Gabriel François Doyen and Jean-Baptiste Greuze who the famous artists at that time. Her father provided lessons[3] for her during her early stages of life but she quickly self-taught artistic works especially when she was a teenager. By the age of 15 years, Elisabeth Vigée LeBrun had become a professional painter and through that she helped a middle class family become rich. The most notable people she helped produce portraits of was the queen of France, Marie Antoinette
A painter of women
Vigée LeBrun turned out to be a painter of women judging from the trend she has had. In fact, she is believed to have advocated for respect to the womanhood through her work. A painter of women from a woman's point of view was the most amazing thing that puzzled most people who saw her work. Her pose as a woman, careful, and reticent to screen the impulsive and most of all the vexation, irregular and violent moods of temperament from the eyes of the public Vigée LeBrun was incapable of stating the deeps of any character and if she had the power, she would make sure that everywoman in the country then is very decent not only in their dressing but also in their intimate lives.
Her marriage
At twenty years of age, Elisabeth Vigée Lebrun was pushed by her mother to marry Jean Baptise Pierre- their landlord then. He was an artist and a prestige art dealer who further influenced Elisabeth Vigée LeBrun talent.  That was on 11th January, 1776 and she was given the name Vigée Le Brun that was to immortalize her life. Although she didn't know at first the real man she married, she later came to realize that she had squandered her own future by marrying gambler.   An s the wife of an art dealer, she was officially barred from joining the Royal Academe de Peinture hence it became difficult for her to achieve what her male colleagues obtained at the school.
Relationship with Queen Marie Antoinette
Marie Antoinette became the queen of France at the age of 19 years[4] and at around that year, she heard about the prowess of the artist and her renowned paintings. By her powers, in early 1778 she summoned Vigée LeBrun to Versailles to become the official painter of the Queen Marie Antoinette and she made six copies of the queen. She painted the queen holding a large basket and dressed in a satin gown with a rose on her hand. The queen was so pleased by her work that she decided to commission Vigée LeBrun to do more portraits of her, her children other members of the royal family including households.  Since both of them were approximately of the same age and this prompted a good relationship between them. Vigée LeBrun used the relationship to influence the policy of the then king Louis XVI.
The ministers and other authorities then became envious of the two friends and they started to spread rumors that the king was becoming politically incapable. Vigée LeBrun was being made to share the unpopularity in the palace. Because she was in good terms with not only the royal family (the queen) but with also the unwelcoming ministers and servants of the king who are concerned with keeping the king from popular measures and measures. Vigée LeBrun painted according to what the authorities wanted. Vigée LeBrun was then so powerful that nobody could neither guide nor direct her while at the courts of the palace.
Academia de Royal
Marie Antoinette influenced her admission to the Academia de Royal in 1783 and she was accorded full membership. Because she was already famous for a beautiful  portraits, Vigée Lebrun submitted- to the amusement of the authorities of the academia- an historical painting titled 'Peace Bringing Back abundance' as a reception piece which suggested that she desired recognition for the images she had already painted in comparison to the portraiture on the academic ranking. Vigee reputation increased by bounds and leaps through her quality work at the studio the studio was a place where she spent most of her time drawing her work, teaching other artistes her work and more so displaying her marvels to the public.
At this place she had a lot of work ranging from American, European and her native French people. In fact, her majesty, the Duchess of Orleans had to wait for a whole year to have her painted! Every body who visited the studio was full of praises for her work. She was sung in praise and verses due the handsome intent of the art. Others even scribbling folk[5] over halting feet to immortalize her art and sing her charms. The verses ranged from, "la double puissance" to "immortal crayon" and all of them spilled the rosy inks in admiration. At this academy, everybody uttered a rhymed discourse on the genius of a woman to a great gathering of the bloods and wits in the whole place.
The French revolution
With many scandals of the courts and other justice systems, the corruption and tyranny of nobility and clergy, the French revolution came in to being. The people no longer shied off from showing their distress under the courtly injustices nor even groan in secret while they are being mistreated. New philosophers came up with new ideas that penetrated and colored public opinion as they talked of great antique days of Greece, virtues, heroes who lived and died like Romans.
The Greek supper at Vigee's place
Problems started one day at a great supper which was organized by Vigee. A special gathering at which the -'Pinder'- was the poet and Le Brun was the woman of the moment all the royal family was there and all want as she ordered. She even suggested that they should get dressed for the fantastic affair in Greek costume. Tables and seats were arranged after a very unique fashion mode all with the assistance of the artist. It was then that the jocular business got underway and the merry party of Athenians sat down to the feast. Vigee was very jovial and she was announced the chief costumier to the frolic. The noise of the jollification spread from her house to the public.
This was the start of all problems for Vigee because a few days later, word went round that 20,000 Francs[6] were used and it was public money. Vigee was to be brought before the king and the courts to answer charges of misuse of office. However, with the cordial relations between her and the queen, everything was taken care of and the matter was thrown out. That didn't go well with the public who know why the artist was being given royal treatment and she was not a member of the royal family. Members of parliament and other revolution activist wanted action done and their rights heard.
The parliament men were demanding their rights and enactment or revolutionary laws that will bring new changes. All these happened right at the doorstep of the king and the queen Marie Antoinette. Vigée LeBrun then became aware of the dangers ahead and she decided it was time to escape.
Exile[7]
The French revolution was so dangerous for her that In May 1789, Marie Antoinette and she were attacked by the crowd with hostile songs due to scandals concerning 'the business of the dollar' and other expenditure deals. Vigée Lebrun was then branded a 'royalist'. What followed after was gunfire in Paris and the two women who were by then close friends were so frightened. The revolution in France and other major scandals including her close relationship with the queen, Vigée Lebrun was forced to go to exile. On October 6, 1789, following the invasion of Parisian crowds and other agitated activists; she decided it was time to escape to Italy with her daughter.
There was little hope for Vigee Le Brun of staying further in France. Among the people, she stood indeed in perilous light and hatred. Her relations with the court and the whole nobility made her stay in Paris more dangerous to her. Because of the anger, it was dangerous to go to the streets, dangerous to leave Paris and even more dangerous for Vigee LeBrun to stay there because she was a marked woman judging by the way the crowds surged. She not only feared for her life but she also feared for the life of her daughter. Most of her friends begged her to move out and then it was time to go. It was sad leaving the studio where she worked, lived and enjoyed all her life. But she needed to go.
As she escaped out of Paris, little did she know that her life would totally change and that she would stay in exile for twelve years Vigée LeBrun then decided to travel to other places such as Vienna, London, Moscow, Dresden, Prague and Saint-Petersburg and that is when her art became very famous. Vigée Lebrun traveled extensively across Europe and became a major player in the eighteenth century. While traveling across Europe, Vigée Lebrun became a member of other Academies such as the Academies of Rome, Florence, London and Prague.
In her exile, Vigée LeBrun left Russia [8]and crossed over to Germany where she stayed shortly in Berlin and then decided to move on to other areas such as Potsdam and there she painted the queen of Prussia. From Berlin, she moved to Dresden where she hesitated a while and made several paintings of a few people before deciding to move on to a few steps closer coming back to Paris.
Return from to Paris
After Napoleon, Vigée LeBrun returned to an official welcome, pomp and color and obviously a considerable amount of fortune. At setting foot at the French soil, she was welcomed by her brother and his wife and here tears flowed smoothly. More concerts and praises welcomed the exiled artist not only from her colleagues and family but also the authorities at the palace.
Portrait of herself and her daughter[9]
For the several portraits she painted, Vigee LeBrun was pleased with the portraits of herself and the little daughter. From this picture, we see in full career the Greek ideals that came upon the pre-revolutionary France. A lot about France can be read from that picture- the weary -of light trifling with life and of mere butterfly flitting from one flower to the other. It also signifies her social role as the woman with far reaching ambitions, moving from the middle class of France to become among the richest families. She also claimed dominion over the land of France and claimed stepping foot of the throne of the mighty through the portrait. From this specific portrait we also see Vigee LeBrun, the royalist with a glorifying motherhood. She had her arms and shoulders bare and in chaste nudity over her girl. Her body was scantily attired in pure Greek garments embracing her child.
Portraits of Grand Duchess Elisabeth-Queen of Russia
The royal majesty of Russia ordered Vigée Lebrun to paint her little princesses; Duchesse, Alexandrina and Helen after which she could paint the queen herself.  Her portrait was so attractive that the queen decided that she could add more of them while standing, picking flowers etc. So fond of the artist that the emperor invited her to almost all important meetings and diners Vigée Lebrun used this opportunity to encourage Russian women to take part in businesses and empower themselves economically. As a rule, in Russia, all persons regarded by the Majesty as important must also be regarded with dignity by all the Russian citizens. From Paris to St. Petersburg, things were changing- people especially young female artists came to Vigée Lebrun for motivation, guidance and advice. This, she did without complaining especially at concerts and theatrical performances. In 1791, she was authorized to expose the living room of Paris in spite of her hostile political opinions.
Vigée LeBrun's name was added to names of emigrants to Russia and she was stripped of its citizenship. Her work generally brought about change in the lives of those who admired and paid attention to her. She also made images of Princess Bélosselsk in 1798 during her stay at St. Petersburg. Princess Anne Grigorievna Bélosselsk was the daughter of Catherine II and Secretary of State in the hierarchy of command. It was at St. Petersburg that Vigée LeBrun's daughter got married and this marriage brought differences between the two. The daughter had got marries against the wishes of the mother. The situation and depression caused mental illnesses to the mother who then resolved to move out of Moscow. Through her paintings, she reflected her admiration of the leadership of Peter Paul Rubens who was at the time the king. In fact, the picture until today is at the National Museum of the woman of the Arts, Washington, America.
Vigée Lebrun paintings of Caroline Murat
 In January 1801, Vigée LeBrun returned to Paris after about 240 of her colleagues intervened. After renting a house in the city and then continued with her work as an artist. By then, Napoleon's Sister Caroline Murat was very pretty and wanted to be given the opportunity to meet with Vigée LeBrun. The artist then created a portrait of the princess[10]. The paintings reflected the apologetic nature of Vigée LeBrun.
Paintings of Lord Byron
At the beginning of the nineteenth century, she visited England where she made portraits of Lord Byron and several other British notables. In England, she helped the Academy of London appreciate facts such as the cultural importance of artwork. Her work considered first, the woman genre and the rococo interior themes brought about by her work.
Portrait of Madame de Stael
These painting were made amidst of adventure that swept France after she returned from exile. Madame de Stael as Corinne was a princess in the state of Switzerland and she met with Vigée LeBrun when she came to her country. With the quality of her work Vigée LeBrun was to make more paintings of pastels landscapes and scenery.
Portrait of little Dauphin
Little Dauphin was only four years and his seven years sister who was the Madame, Royale were painted by Le Brun. It showed the two kids seated on a bank, and the boy's hat was thrown at his feet next the flower strewn ground of their palace. Her work here was marvelous and it provided a splendid sense of color. The arrangement was fine and the feeling one gets from the style is so relaxing that it brought more memories of perhaps the most successful and complete piece of art she had ever done. As a mater of fact, the portrait still hangs in Versailles to signify a pathetic moment and happy times of the two children. It also brings good memories of how the world was beautiful then especially when compared to this generation.
Portrait of Calonne
In 1785, her thirtieth year[11], Vigée LeBrun painted the portrait of Callonne who was the minister then in the powerful throne in France. The portrait of the minister although very admiring set slander going against Vigée LeBrun This was as a result of the sum paid for it by the minister. She had drawn the minister seated ends below the knees and it showed the picture of a weak Calonne clinging limpet-like to his office
Her end
The life of Vigee Le Brun came to an end at five at the morning of 30th of march 1842 when she died in her apartment No. 29, Rue St. Lazare. She was then buried at Louveciennes according to her wish where until today, the picture of St. Genevieve painted by her, still hung.
Conclusion
The great woman, Marie-Louise Elisabeth Vigée LeBrun's legacy still remains three centuries later. She proved herself through her work that she was a quality woman, able to bring change to any political, social, cultural or economic structure. By writing such a historical research work, the memories of the eighteenth century comes as though it happened yesterday especially to this generation.
References:
ABC Gallery, Louise-Elisabeth Vigée-Lebrun, Retrieved from http://www.abcgallery.com/V/Vigéelebrun/Vigeelebrun.html, Accessed on May 14, 2007)
 Annie Duprat (2006), Marie-Antoinette. A broken queen, Perrin, Paris,
Baillio, J. (1982) Elisabeth Louise Vigée Le Brun, 1755-1842.  University of Washington Press,
Bernadette de Boysson and Xavier Salmon, (2005) Marie-Antoinette in Versailles: The taste of a queen catalogues exposure to the Museum of decorative Arts of Bordeaux, éd. Somogy
Evelyn Rising, Galliard, (2000).  Marie-Antoinette: the last queen, coll "Discovered",
Stefan Zweig (1999) Marie-Antoinette, Deliver Pocket (1st edition 1937)
Jean Trawl-net, 1988 "Marie-Antoinette: the French remorse", file of the Point journal, No.175
Jim, L. "Elisabeth Vigée-Lebrun." Retrieved from  http://www.cyberpathway.com/art/lane/lebrun1.htm,   Accessed on May 14, 2007)
Godden, A. (1997.) The Sweetness of Life:  A journal of Elisabeth Vigée Le Brun Biography.  London: Andre Deutsch Ltd.,
Macfall, H. (1922): Vigée Le Brun: Masterpieces in Color, London: T.C. & E.C. Jack, Ltd,
May, G.  Elisabeth Vigée Lebrun (2005 the Odyssey of an Artist in an Age of Revolution. Yale University Press
Philippe Delorme, Pygmalion Marie-Antoinette, cull "History of the queens of France", 2001
Tucson, M (2005) the Art of Elisabeth Louise Vigée-Lebrun French Culture Journal 2nd edition
[1] Bernadette de Boysson and Xavier Salmon, (2005) Marie-Antoinette in Versailles: The taste of a queen catalogues exposure to the Museum of decorative Arts of Bordeaux, éd. Somogy
[2] Jim, L. "Elisabeth Vigée-Lebrun."  http://www.cyberpathway.com/art/lane/lebrun1.htm   Accessed on May 14, 2007)
[3] Stefan Zweig (1999)Marie-Antoinette,  Deliver Pocket(1st edition 1937
[4] Jean Trawl-net, 1988 "Marie-Antoinette: the French remorse", file of the Point journal, No.175
[5] Evelyn Rising, Gallimard, (2000).  Marie-Antoinette: the last queen, coll "Discovered",
[6] ABC Gallery, Louise-Elisabeth Vigée-Lebrun http://www.abcgallery.com/V/Vigéelebrun/Vigeelebrun.html Accessed on May 14, 2007)
[7] Tucson, M (2005) The Art of Elisabeth Louise Vigée-Lebrun French Culture Journal 2nd edition
[8] Jim, L. "Elisabeth Vigée-Lebrun."  http://www.cyberpathway.com/art/lane/lebrun1.htm   Accessed on May 14, 2007)
[9] Jean Trawl-net, 1988 "Marie-Antoinette: the French remorse", file of the Point journal, No.175
[10] Jim, L. "Elisabeth Vigée-Lebrun."  http://www.cyberpathway.com/art/lane/lebrun1.htm   Accessed on May 14, 2007)
[11] Philippe Delorme, Pygmalion Marie-Antoinette, , cull "History of the queens of France", 2001