1970s Australian Moments Essay Sample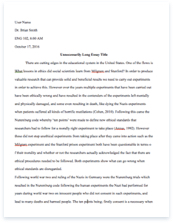 The whole doc is available only for registered users
OPEN DOC
Download Essay
Get Full Essay
Get access to this section to get all the help you need with your essay and educational goals.
Get Access
1970s Australian Moments Essay Sample
Its 1975, spring in Del Mar, CA. A freestyle skateboarding contest was held at the ocean festival. That day the Zephyr Skate team ( lords of dogtown, Z-boys) attended the contest, won almost every event they entered and showed the world what skateboarding was really about. This was the rebirth of skateboarding since the crash of skateboarding in 1965. Skateboarding was now huge all over the world, pool skating was also very big, it was taken from a hobby to something serious and exciting.
Pong (marketed as PONG) is one of the earliest arcade video games; it is a tennis sports game featuring simple two-dimensional graphics. While other arcade video games such as Computer Space came before it, Pong was one of the first video games to reach mainstream popularity. The aim is to defeat the opponent in a simulated table tennis game by earning a higher score.
Pong quickly became a success and is the first commercially successful video game, which led to the start of the video game industry. Soon after its release, several companies began producing games that copied Pong's gameplay, and eventually released new types of games.
Music
There was a 'boom' of Australian music acts in the early 1970s, Spectrum, ACDC, and Daddy Cool were some of the most successful Australian bands of this time.
The popularity of surf culture continued into the 70s. From 1972 to 1975 the Sunbury Music Festival (considered to be Australia's answer to America's Woodstock) was held in Victoria.
In 1972, "It's Time" was recorded by Alison McCallum, and was (in)famously (and successfully) used by the ALP in Gough Whitlam's bid for government. He introduced many reforms, including legislating for the establishment of community-based FM radio and increased funding for the arts. Due to his government's reforms, 2JJ (now the influential Triple J) was established.
1973 Rolling Stones,14 February saw the first show in Australia, with Brisbane, Melbourne, Adelaide, Perth and Sydney being visited in turn, the last show being 27 February at Sydney's Royal Randwick Racecourse. The Brisbane show, which was held at the Milton Park Tennis Courts, was postponed twice due to poor weather.
At the end of 1974, the ABC began broadcasting Countdown with Molly Meldrum as host, a show which became hugely popular and influential. The show started as a conventional music show, it was still common for every single song to be played live.
By 1976 onwards, overseas artists began to send the ABC and other television networks promotional videos to air on their music shows when they could not perform live.
Other bands such as, ABBA, Sherbet, the split ends, The Bee gees and Dragon all effected Australia's music industry in the 70s.