1987 Constitution of the Philippines: the Right to Quality Education Essay Sample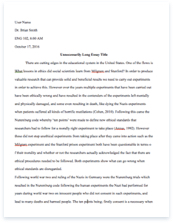 The whole doc is available only for registered users
OPEN DOC
Download Essay
A limited time offer!
Get a custom sample essay written according to your requirements urgent 3h delivery guaranteed
Order Now
1987 Constitution of the Philippines: the Right to Quality Education Essay Sample
Section 1.
– Right of all citizens to quality education at all levels.
Section 2.
-Complete, Adequate and Integrated system of Education.
-Free Public Elementary and Secondary Education.
-Scholarship grants, subsidies and other incentives.
-Non-formal, Informal and Indigenous Learning Systems
Section 3.
-General curricular provisions are stated.
-Inculcate Patriotism and Nationalism, foster love of humanity, respect for human rights, appreciation of the role of national heroes in the historical development of the country, broaden scientific and technological studies.
-optional religious instruction.
Section 4.
-Complementary roles of Public and Private Institutions.
-Ownership, Control and Administration of Educational Institutions.
Section 5.
-Regional and Sectoral Needs shall take into account.
-Budgetary Priority should assigned by the state to education.
-Academic Freedom shall be enjoyed in all institutions.
Section 6.
-National language shall be the medium of communication and instruction.
Section 7.
-National and Universal language are the official languages to be used.
-Spanish and Arabic shall be promoted on an optional basis.
Section 8,
-Filipino and English were promulgated and translated into major regional languages.
Section 9.
-National language commission established.
Section 10.
-Priority to research and development, invention, innovation and to science
and technology education.
Section 11.
-provide for Incentives to encourage private participation in programs of basic and applied scientific research.
Section 12.
-Adaptation of technology from all sources for the national benefit.
Section 13.
-Exclusive rights of scientists, inventors, artists and other gifted citizens to their intellectual property creation.
Section 14.
-Preservation, enrichment and dynamic evolution of a Filipino culture.
Section 15.
-Arts and letters shall enjoy the patronage of the State.
Section 16.
-Country's artistic and historic wealth constitutes the cultural treasure od the nation.
Section 17.
-Recognize, respect the rights of indigenous cultural communities.
Section 18.
-Equal access to cultural opportunities through the educational system.
Section 19.
-Promote Physical Education and encourage sports programs.