20 century art history (discussion) Essay Sample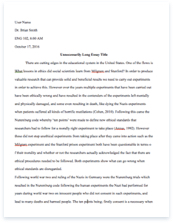 The whole doc is available only for registered users
OPEN DOC
Download Essay
Get Full Essay
Get access to this section to get all the help you need with your essay and educational goals.
Get Access
20 century art history (discussion) Essay Sample
People have always used to distinguish art and politics or art and social activities. Art has always been considered to be something that is above all political and social issues of the humanity. That's quite right as lofty and exalted human aspirations rarely are being expressed in political struggles. Nevertheless, there is a great quantity of works dedicated precisely to the activities of human society. For example, the whole range of works created by artists from USSR during its existence. A great deal of them was dedicated to the Communist theme glorifying the Soviet Communist Party. Can these works to be considered to be the art? Certainly they can.
The artist is suggested to create the works of art. The art is the mirror of our life and political and social issues are the integral part of our life. Consequently, an artist is free to address any issues that take place in our life. The artist is not just a copywriter or scientist. He endows his works with his own seeing of a problem. Therefore, his work is unique and has full rights to be perceived as a peace of art no matter what it's addressed to. That's why the photos of the pioneers of Soviet photography ( Steinberg, Novitskiy, Alpert, Sherling and other) has remained in the history of the world photography though they have been dedicated precisely to political and social issues. The same thing can be said about many other genres of art.
                 Jenny Holzer's xenon projections have produced a really astonishing effect in the modern art. When the light throws on the wall and the words of writing sound – that gives a great portion of emotions and permits to have a principally new look with regards to some events. It's a new kind of interpretation. Taylor (1988): "The big signs made things seem official …it was like having the voice of authority say something different from what it would normally say." These are  Jenny Holzer's words as to the issues of her art.
 The poems by Wislawa Szymborska, Yehuda Amichai and other together with government documents became the hub of the projection for DC by Jenny Holzer. There appears some ambiguous feeling during the projection which permits to perceive certain things in the way which is different from that how we perceive them in our ordinary life. Holzer presents to the spectators her view of this or that document, event and so on. But her main merit is that she managed to find the way of making easier the process of perceiving of the information by the spectator. With the help of such "ambiguous projecting" (project for DC: from one side – government documents and from other – poems) Holzer gives the possibility to see the other part of a problem which can not be seen in our monotonous life course.
             Jenny Holzer, Lorna Simpson and Barbara Kruger are basing their works on the principle of multiple interpretations which appears when the words and images are being connected. Within such method the images are like the clay and with the help of wording it is possible to mould various things of them. In other words, the images are understood by people depending on the way of wording used by the artists to accompany these images. Holzer, Simpson, and Kruger like other artists are trying to convey different thoughts and ideas in their works. But they've found the new way of this conveying. That is conveying not only through cold mind but through emotions and feelings. And that makes their works to be real masterpieces.
                                                                                       Bibliography
1. Taylor, Paul. (1988). "We are the Word: Jenny Holzer Sees Aphorism as Art." .Vogue.