3G Technology: A New Page in Multimedia's History Essay Sample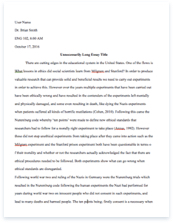 The whole doc is available only for registered users
OPEN DOC
Download Essay
Get Full Essay
Get access to this section to get all the help you need with your essay and educational goals.
Get Access
3G Technology: A New Page in Multimedia's History Essay Sample
Thesis Statement
The world today is changing constantly and the change is flowing just like a river. Every wave has its unique features, it has a different wave length, it has its own speed and it brings with it a new volume of water. Thus, if we look at the changing world today, we can say that technology is the wave that is basically transforming it into a global village. New technologies are coming in day by day and so are they changing the world in different manners. They have their own significance, their own importance and their own magnitude with which they bring about change. Thus, the topic under discussion also relates to a new technology that is changing the entire communication system worldwide. This technology is the third generation wireless technology, widely known as the 3G technology.
Introduction
In this report, we will discuss the history of this technology, how it evolved from the first generation to the third generation, its impact on the masses and the future avenues that this technology has explored for us to advance in. this report will specifically focus on how the 3g technology is changed the entire perception of masses regarding communication and multimedia. This report will highlight how it is different from the first and second generation technologies and how obsolete they earlier generations appear to be in comparison with the third generations. Thus through this discussion, the topic of this report that 3G technology is a new a page in multimedia history will be adequately served.
History: From 2G to 3G
Starting with the history of this technology  it is important for us to know that the generations started from the 2G technology, then it went it on to 2.5,2.75 and now at the 3G. When we talk about 2G technologies, we see that the types of services that were provided through 2G technology were mainly related to voice transmission and slow data transfer from one device to another. An example of this sort of a technology can be taken from the very new phones which barely had a messenger and they were mainly used to send or receive voice calls. Concept of data calls was not famous until then. Messenger services that were provided in this era were only limited to the SMS (short message service) which could only transfer a text message of limited characters from one phone to another. Other than that, no other data could be transferred like multimedia messages.
However, the first revolution that changed the world with was when the General Packer Radio service (GPRS) was integrated with the 2G technology in order to transform the wireless communication service into the 2.5G phase. GPRS service had the ability to provide a download speed from 56kbps to 114kbps in order to use services such as WAP(wireless access protocol), MMS (multimedia message service) and to connect to the world wide web. This advancement meant that users could now upload and download data at the above mentioned download and upload rates as provided by the service provider in order to transfer data from one device to another. This era is the time when camera phones got their popularity as they could be used like digital cameras as well. pictures, videos and recordings could be transferred through messenger service to other mobile phones and also users could now search on search engines and check their e-mails right on their hand sets.
Then came the EDGE evolution which actually started a new era in the mobile communication evolution that is from 2.5 to 2.75. this is also known as the basic starting for the 3G technology as it is recognized to be a part of the 3G devices. The 3G devices is a further advancement in this edge technology and the edge technology is a further enhancement in the GPRS technology. The EDGE technology was introduced in 2003 which was soon followed by the 3G technology (Garber, 2002)..
How 3G had an impact on multimedia communication
In the above hierarch of evolution, we can see that after the revolution of GPRS, the evolution from 2.5g to 3G was basically based on the speed factor. The faster the speed, the better it became. Due to faster speed, 3G phones were able to run a lot more applications than just a GPRS phone. Moreover, one of the major target audience of this technology were the business community who actually did not want to waste time in stopping and doing their online chores through their personal computer or a laptop. They did not wanted to be bound to their office or conference rooms in order to have a video chat with their peers and business partners. They did not want to start their laptop every time to update their data base with the business portal every time, and neither did they want stay behind when the world is moving at the speed of light when it comes to communication. Thus 3G technology basically solved many problems that the business community had regarding their business commitments.
Be it a business man or a college student, most of their work is done through the World Wide Web. All of the information is available at either the company portal regarding the day to day chores or the campus portal where the student can keep him or herself up dated with all the schedules, timetables and campus news regarding events, classes, courses, resource material and examinations. Everything is done through the use of internet. Therefore, when all of the stakeholders can connect to their desired workstation directly from their cell phone, why waste time sitting on a computer or waiting for the laptop to be charged or boot up. 3G phones provide all the facilities that an internet user can actually think of. For example, a business man can receive stock reports from his office, can connect his company portal from his cell phone, he can conduct video conference with the office or a client right from his cell phone when he is even not in office, he can send and receive e-mails right in his cell phone inbox and watch Stock update at a CNN or BBC through mobile TV.
All these things can be done from just a cell phone. Similarly a student can search for information from web when he is making an assignment, he can listen to music and even watch videos from YouTube, send his peers and family member's videos through MMS and he can even upload them on his Facebook through the 3G technology. Can we say that the need of a separate computer is now being fulfilled by just a pocket size cell phone whenever you are out of your home or office? Absolutely yes, this is basically the main purpose for the evolution of the 3G technology that no one with a 3G phone will need to take out time to get to a computer in order to do all these activities. Just a couple of buttons on the phone will do the job. Apart from internet facilities, another feature that these phones offer is that they also serve as operating systems just like WINDOWS on any personal computer. The fact is that the user can install applications and software which are mostly compatible with the 3G product such as MSN messenger and Yahoo messenger.
Mobile applications such as word processors, presentation viewers, acrobat readers and messengers, online games and money exchange software's can be run on these cell phones as well as they are equipped with built in processors that support the requirements for these applications. These phones allow users to use all those online resources that are available on personal computers in order to share their files with others and download theirs on their own cell phones. As we have already mentioned that the user can access websites such as YouTube, we see that in order to use that the phone is built in with its own browser just like the internet explorer or any other web browser. The phone is also equipped with media player applications in order to support video streaming and downloads from YouTube (Blin & Syputa, 2009).
Wi-Fi
Moreover, apart from the EDGE or 3G internet/WAP services provided by the service provider of the user, 3G phones have the ability to actually connect to a Wi-Fi router at any location where the service is available. For example, if you are sitting in a coffee shop which offers Wi-Fi internet access, then you can actually connect your device directly to the router of the coffee shop and do your work online just as you would do with the help of a laptop. Also, you can pair your device with other devices as well in order to share and transfer your data through the blue tooth technology. As we have seen that GPS systems are not common in a lot of countries other than developed ones, thus, in countries such as Pakistan and India, service providers also provide GPS systems so that you can actually find a location and see the directions to reach your destination. The GPS system tells you your speed, alternative routes, the volume of traffic and rest points from where you can get fuel, medical assistance and emergency services.
Technology outside the developed world
Although almost all of the developed countries are now offering 3G phones with all the contracts that they offer to their clients depending on the packages they select, however, when we come to the developing world, we see that the potential of such technology is even more bright over there then the developed countries. For example, if take the example of Pakistan, we see that the lowest call rates for one call in Pakistan is 1re per minute that means $.0125. Moreover, there are no incoming charges from within or outside networks. However, the difference lies in the packages that these companies offer. Unlike the developed countries, the users have to buy their own phone sets rather than getting them with the package. The number of connections that have been sold to the consumers is much higher than many developed countries and it is anticipated that though these cell phones are costly, still with all these cheaper rates and all the 3G/Wi-Fi facilities available, the spread of this technology will have a great impact on the multimedia communication expansion in the country. According to a survey, people are anxiously looking forward for the technology to get popular in their country and they are more than excited to be connected to their relatives, friends and co-workers (Garber, 2002)..
Conclusion
Although it seems that the world of telecommunication and internet have been merged together and everything that the users have wanted have been fulfilled, however, as we have discussed in the very beginning that the process of change and evolution is a constant process, thus, we will see that the 3G phones will also evolve into 4G phones when the potential of 3G will be reached and the users will expect something extra as well. Today , through the evolution of the 3G technology, offices and work and internet are not restricted to specific locations, but they are now on the go all the time. People are aware and informed 24/7 and every form of multimedia access is now at their finger tips and pockets. As far as the data rates are concerned, international standards regarding this technology have sealed the minimum and maximum data rates from which a service can fall or rise in offering transmission rates. This is done to get maximum advantage of this technology and to actually make it worth using in place of personal computers and laptops. Thus, the future of this technology is very bright and many believe that all other technologies for a couple of decades to come will be a mere extension to this 3G technology because of the fact that there are not much new requirements from the users other then enhanced speed and similar services.
References
Blin, J. & Syputa, R. (2009). Broadband Services and Applications in the 4G Era: Beyond Existing 3G Applications. Marvedis, http://www.maravedis-bwa.com.
Garber, L. (2002).  Will 3G really be the next big wireless technology?  IEEE Computer Society.