Sustainable Environmental Degradation in front Ecotourism Development Essay Sample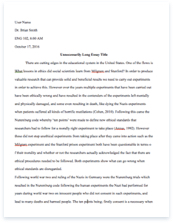 The whole doc is available only for registered users
OPEN DOC
Download Essay
Get Full Essay
Get access to this section to get all the help you need with your essay and educational goals.
Get Access
Sustainable Environmental Degradation in front Ecotourism Development Essay Sample
Now a day, many communities' worldwide face serious environmental degradation due to deforestation, overgrazing, soil erosion and over exploitation wildlife as a result there are serious loss of soil productivity, desertification and shortage of water which are associate with mismanagement of natural resources. In developing countries like Ethiopia, from the beginning policy makers and natural resource managers were not adapt with the consideration of proposed outcomes since it is not develop mainstreaming on socio economic, environmental and cultural issues.
At the First World Conservation Congress in 1966, ecotourism has been officially defined by Hector Ceballos Lascurain defined ecotourism as a tourism activity involving the preservation and conservation of nature, and providing infrastructures and facilities in tourist attraction areas. However, these activities are not only restricting to natural environment, but also include artificial ecological environment. These activities contribute to economic activities and they involve participation of the local community (Dowling, 2002).
In 2015, The International Ecotourism Society defined ecotourism as tourism with responsibilities to the natural areas, the preservation of the environment, enhancement of the local resident's prosperity and involves interpretation and education to enrich personal experience and awareness (The International Ecotourism Society, 2015). Destruction of the vegetation and inappropriate land use and practices has result in degradation of the resource in MGCCA.
On the other hand low productivity of land as a result of fertility decline, soil erosion and high rate of population growth has leads rural households to use natural resources extensively and focus on ecologically sensitive areas. Much of the Ethiopian landscape from sea level up to 4,000 m is altered by agricultural activities, deforestation and overgrazing to meet the basic needs of a growing human population (Hillman, 1993). Ecotourism must be characterized by nature, sustainability and it must offer economic value.
The development of ecotourism in these areas should provide economic value to the local people if it were to target on reducing poverty. This is in line with the statement made in World Tourism Organization (2015) that ecotourism has a great potential to help overcome global poverty, especially in developing and less developed countries like Ethiopia. In the study area the communities are agrarian due to this most of lowland and highland areas are converted into agricultural and pasture lands, the loss of the productivities of land and over population causes major trees have been used for fuel wood, construction and other related purposes.
This also results from unsustainable natural resource management emanating from lack of knowledge and awareness about scientific and sustainable natural resource management. But to sport the community conservation practice is carried out for the sake of the common interest of the community living around the area, it may be rescued from any sort of damage emanating from the community members themselves.
Community based Ecotourism practices are not guaranty However, without any universally accept standards, "ecotourism" has also been over use and loosely applied, with negative ecological and social implications.
1.3 Objective of the Study
1.3.1 General Objective of the Study
The main objective of the research is to assess the practices, challenges and prospects of community based ecotourism development in Menz Gussa community conservation area.