9/11 — the Event and the Response Essay Sample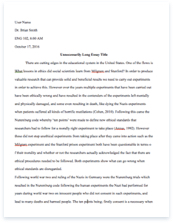 The whole doc is available only for registered users
OPEN DOC
Get Full Essay
Get access to this section to get all help you need with your essay and educational issues.
Get Access
9/11 — the Event and the Response Essay Sample
On September 11, 2001, Tuesday morning, four commercial planes were hijacked by terrorists, who were 19 men affiliated with Al Quaeda (Wikipedia 2006). Three of the planes slammed into buildings and a fourth crashed on land. The terrorists had timed the four flights that they were planning to hijack so that all of the flights would take off at almost exactly the same time. This way, they would be able to carry out their evil plans before local or federal authorities could be alerted and before anyone could take measures to stop them. As soon as each plane was in the air, they planned to take over the airplane, turn it around, and crash it into one of several important building and landmarks, all at approximately same time (Buell 2003).
 One of the hijacked passenger jets which set out of Boston, Massachusetts, crashed into the north tower of the World Trade Center at 8:45 a.m. Tuesday, tearing a gaping hole in the building and setting it afire. About 18 minutes later, another hijacked airliner from Boston crashed into the south tower of the World Trade Center and exploded. Within hours the south tower collapsed followed by the north tower, both of them plummeting into the streets below and heaping up a gigantic pile of rubble. Initially, 190 confirmed deaths were reported along with 4,957 people missing (CNNfyi 2001).
 In New York, more than 10,000 rescue personnel rushed to the scene. Evacuation of lower Manhattan took place (CNN 2001). Investigations into who was behind September 11 terrorist attacks in the U.S. began just hours after the first plane struck the north tower of New York City's World Trade Center. Within 48 hours some 4,000 special agents and 3,000 support personnel were assigned to the case, with about 400 FBI laboratory specialists deployed to examine the forensic evidence.
 In the final tally, 2,639 was the number of victims killed at New York's World Trade
Center, including 341 New York firefighters, two of the city's paramedics and
23 of its police officers (The Southern Illinosian, 2002). In all, the worst terror attack ever on U.S. soil claimed the lives of 2,976 Americans (CBSNews.com).
 September 11, 2001 marked an extremely violent and extraordinarily spectacular act of terrorism — the single most destructive act of terrorism ever committed in the United States (Simpson 2002). From then on, every American citizen realized that "this can happen to me, here in the United States." (Gard 2003) Terror has the potential to strike quickly, close to home, at any time, and in any place. Five years on, the danger from terrorism remains widespread across the nation and the globe, with many other serious attacks having taken place at London, Madrid, Mumbai, Amman, Bali and elsewhere (Corera 2005).
The Response
Military Response
The immediate media and government response after the events began with the story of the World Trade Center towers' collapse, and thousands killed, seen as a deplorable tragedy. However this tragic narrative lasted a very a short time, for such a narrative elicits no necessary response, but fatalism. This is un-American; there has to be something to do. Therefore, very soon thereafter, the tragic sentiment gives way to a predominantly "justice" perspective. When the World Trade towers' collapse was characterized as an "attack," it reframed the administration's response. In "Operation Infinite Justice," the administration began to characterize the events as a failure of criminal law; and the call was issued to bring Osama bin Laden, the head of Al Quaeda, to "justice."
Fighting back sadness, President Bush vowed that America will "lead the world to victory" over terrorism in a struggle he termed the first war of the 21st century. Deputy Defense Secretary Paul Wolfowitz said the United States would respond with a sustained military campaign, not a single strike (September11news.com). Though almost from the start, the term "Operation Infinite Justice" was criticized for its absolutist, jihad-sounding language, it was perhaps an honest reflection of the administration's position and policy direction (Teitel 2003). The name of "Operation Infinite Justice" was subsequently changed to "Operation Enduring Freedom."
While the nation was gearing up for an effective military strike, there raged a debate within the administration and media regarding what the proper response to the September 11 events should be. Although there was an appeal to launch the "War against terrorism," there was also language alluding to alternative, competitive juridical-political models. In this regard, there were various camps, with the defense establishment supporting the military model, while the legal establishment, some members of Congress, and civil libertarians, in particular, were insisting that the events of September 11 posed a problem of justice and that its perpetrators ought to be treated like those implicated in the1993 attempts on the World Trade Center, namely, along the lines of ordinary federal judicial processes. In the end, however, in view of the enormity of the problem, the military model took precedence.
By invoking its inherent right of self-defense in response to September 11, the United States claimed that nonstate actors could carry out an "armed attack" against a state within the meaning of the UN Charter. It thus sought to justify unilateral use of force against private terrorist networks by invoking the view that attackers are "enemies" — not "criminals" — who can be killed in battle rather than prosecuted (Helfer 2003)
The armed attack would consist of a joint army and air assault. The first phase of retaliation was carried out in air strikes, including cruise missile attacks, against Osama bin Laden, the chief suspect in the terrorist attacks on the World Trade Center and the Pentagon, and his training camps in eastern Afghanistan.  (Guardian 2001).
The strikes were followed by an unprecedented British and American military long-term covert campaign on economic, diplomatic and political fronts against terrorist groups and those who harbor them.
New York City Response
While a long and hard battle was thus unfolding on the international scene, a fight of much more urgent nature was being waged closer home, a battle that commenced in the immediate aftermath of the attack and continued unabated in the following days and weeks. It was a battle to rescue and extend help to the affected people and their families, while safeguarding all the inhabitants of the city during  its deepest hour of crisis. The emergency response in New York City was exceptional. This city's emergency service and public safety personnel conducted the greatest rescue operation in the face of the worst terrorist attack this country has ever seen. The spirit of courage and sacrifice shown by everyone called upon to save lives and mitigate the horrendous situation is unparalleled. Sadly, in the initial phases, hundreds of firefighters lost their lives.
The Mayor's Office of Emergency Management (OEM), which consisted of personnel drawn from various city agencies, including the police, fire, health, and Environmental Protection Department, rushed to the ground zero with utmost alacrity. Soon the city's OEM was working along with many state and federal agencies such as NY state's SEMO (State Emergency Management Office) and FEMA (Federal Emergency Management Agency). It was going to be the largest rescue operation in the history of the world. The military too soon joined in the desperate efforts to save lives.
On the forefront of this entire operation was the NY City's Fire and Police Departments. The Fire Department command needed to be close to the fire and to run the rescue effort from the inside. The Police Department command did not need to be inside the buildings, but did need to be on the perimeter to secure the site, close the streets, direct evacuation from lower Manhattan, and to focus on security threats in other parts of the City.
Going by operational command principles, an effective incident command system clearly provides for such a unified command where two or more agencies maintain authority and manage distinct aspects of an emergency situation. Within 36 hours, OEM, with the help of federal, state and city resources, and the help of many others, had established an entirely new, expansive and fully operational command center on Pier 92. Over a hundred agencies, both government and nongovernment, such as the American Red Cross, were working out of the Pier (Sheirer 2004). The dedicated emergency service personnel, construction workers and volunteers worked 24 hours a day, seven days a week until the rescue and recovery operation finally ended in May 2002.
Historically, firefighters fought fires, police officers fought crime and EMS workers treated the injured. But in the aftermath of September 11, 2001, all emergency service personnel worked together to fight terrorism. On the whole, it was a noble, effective and successful operation.
However, in order to better prepare for massive emergencies in the future, NYPD and FDNY each enlisted the services of each enlisted the services of McKinsey & Company to objectively identify both the effective and the relatively  ineffective aspects of their performance in those critical months of recent past. The independent, comprehensive report released on August 19, 2002, confirmed the tremendous bravery and heroism of the men and women of both departments, as well as highlighting important areas for improvement in responding to potential crisis situations in the future. In retrospective, it was important to see what to what lessons we could learn from what happened, and to come up with recommendations for change, along with a blueprint to implement those changes — and the McKinsey report served its purpose well.
The report titled "Improving NYPD Emergency Preparedness and Response" identified several opportunities for improvement in the emergency response capabilities of the Police Department. The following areas for potential improvement were highlighted (nyc.gov 2002):
Clearly defining the roles and responsibilities of key NYPD officials during large-scale emergencies
Enhancing mobilization procedures
Efficiently providing and distributing equipment to personnel, improving intra-department and inter-department communications
Establishing a comprehensive emergency preparedness and response plan, which includes counter-terrorism training
The NYPD promptly began to address many of these issues, and established several task forces to develop specific action plans in the areas of operational command, communications, personnel deployment, equipment and logistics, intelligence, training, and planning.
Going over the FDNY's response to the attack on the World Trade Center, McKinsey identified several opportunities for improvement in the emergency response capabilities of the Fire Department. The following areas for potential improvement were highlighted:
Improving the FDNY's internal and operational capabilities in emergency situations by utilizing its Operations Center to coordinate incident command and control throughout the City
Creating specialized incident management teams Instituting effective staging and recall procedures
Establishing mutual aid agreements with other agencies
Improved and expanded planning procedures
Scenario-based training
Enhanced communications processes and technologies
Flexible family and member support services
Effective coordination of the FDNY's emergency response plans with those of other agencies at the City, State, and Federal levels
The FDNY too promptly enacted measures aimed at achieving many of the goals outlined in the McKinsey report.
From an operational command point of view especially, McKinsey observed the following points about NYPD's performance (McKinsey & Company 2002):
Operational Command Component: Strategic direction
Performance:
Perceived lack of a single strong operational leader commanding response
Unclear roles and responsibilities among some senior leadership
Large proportion of NYPD leadership responded to incident site and were therefore at risk
Operational Command Component:  Chain of command
Performance:
Absence of clear command structure and direction on 9/11 and days after, leading to inadequate control of NYPD response (over 25% of MOS unsatisfied with supervision on 9/11)
Many field commanders operated independently of one another and of higher levels of command
Operational Command Component: Command Center
Performance:
Command Center at 1PP was underused by field commanders and could not effectively track and deploy NYPD resources.
Operational Command Component: Command posts
Performance:
Confusion caused by number and continual movement of command posts on morning of 9/11
Several ad hoc forward command posts set up on site, but no clearly identifiable, main command post established and maintained at a single location to control NYPD response
Command post staff roles not systematically fulfilled
In conjunction with the deficiencies observed in operational command, McKinsey delineated four areas of improvement opportunity:
Improvement Opportunity 1. Clearer delineation of roles and responsibilities of key NYPD leaders
Desired Outcomes:
Pre-assigned roles for NYPD leaders
Strategic distribution of leadership across incident site, headquarters, and other locations
Balance between planning and flexibility
Improvement Opportunity 2. Better clarity in the chain of command
Desired Outcomes:
Visible operational leader identified early and clearly to command NYPD response
Clear reporting lines with no gaps or duplication of activities
Field commanders operating in unison rather than isolation
Improvement Opportunity 3. Improved utilization of Command Center
Desired Outcomes:
High level of awareness of location and movement of virtually all NYPD resources at all times
Routine coordination of activities of field commanders through Command Center
Improvement Opportunity 4. More effective command post operations
Desired Outcomes:
Sensible location of command posts near incident site but away from danger zone
Frequent field updates on command post locations
Effective coordination of activities between posts
The extraordinary events of September 11 indeed have caused a paradigm shift in the way federal, state and local law enforcement must contemplate emergency preparedness and response. September 11, 2001 was a wake up call. The terrorists shall not have their way in the future.
References:
Buell, Tonya. 2003. The Crash of United Flight 93 on September 11, 2001. p. 2. New York : The Rosen Publishing Group.
CBSNews.com. Special Report September 11. CBSNews.com. Available from:  http://www.cbsnews.com/sections/september11/main500249.shtml [Accessed 22 August 2006].
CNN. 2001. Terror attacks hit U.S. CNN.com. September 11, 2001. Available from:  http://archives.cnn.com/2001/US/09/11/worldtrade.crash/story.html. [Accessed 22 August 2006].
CNNfyi. 2001. Backgrounder: Attack on the U.S. — What happened? 17 September 2001. Available from: http://cnnstudentnews.cnn.com/2001/fyi/news/09/17/backgrounder.what.happened/ [Accessed 22 August 2006].
Corera, Gordon. 2005. Analysis: Terror threat remains global. BBC News. 21 December 2005. Available from:  http://news.bbc.co.uk/1/hi/world/middle_east/4531538.stm. [Accessed 22 August 2006].
Gard, Carolyn. 2003. The Attacks on the World Trade Center: February 26, 1993, and September 11, 2001. p. 7. New York : The Rosen Publishing Group.
Guardian. 2001. US primed for retaliation. 20 September, 2001. Available from: http://www.guardian.co.uk/wtccrash/story/0,1300,555138,00.html. [Accessed 22 August 2006].
Helfer, Laurence R. 2003. Transforming International Law after the September 11 Attacks? Three Evolving Paradigms for Regulating International Terrorism, in  September 11 in History: A Watershed Moment? ed. Mary L Dudziak. p. 185. Durham and London :  Duke University Press.
McKinsey & Company. Improving NYPD Emergency Preparedness and Response. August 19, 2001. Available from:
www.nyc.gov/html/nypd/pdf/nypdemergency.pdf. [Accessed 22 August 2006].
nyc.gov. 2002. News from the Blue Room. Nyc.gov. August 19, 2002. Available from:
http://www.nyc.gov/portal/index.jsp?epi_menuItemID=b270a4a1d51bb3017bce0ed101c789a0&epi_menuID=13ecbf46556241d3daf2f1c701c789a0&epi_baseMenuID=27579af732d48f86a62fa24601c789a0&pageID=nyc_blue_room&catID=1194&doc_name=http%3A%2F%2Fwww.nyc.gov%2Fhtml%2Fom%2Fhtml%2F2002b%2Fpr223-02.html&cc=unused1978&rc=1194&ndi=1 [Accessed 22 August 2006].
September11news.com. September 2001 Timeline. September11news.com.. Available from: http://www.september11news.com/DailyTimeline.htm. [Accessed 22 August 2006].
Sheirer, Richard J. 2004. Former Commissioner of the New York City Office of Emergency Management Richard J. Sheirer Opening Remarks Before the National Commision on Terrorist Attacks upon the United States. The New School, New York City
Simpson, John. 2002. September 11 – One year on: World's problems remain. BBC News. 1 September, 2002. Available from:
http://news.bbc.co.uk/1/hi/in_depth/world/2002/september_11_one_year_on/2229148.stm [Accessed 22 August 2006].
Teitel, Ruti G. 2003. Empire's Law: Foreign Relations by Presidential Fiat, in  September 11 in History: A Watershed Moment? ed. Mary L Dudziak. p. 196. Durham and London :  Duke University Press.
The Southern Illinosian. 2002. Remember. The Southern Illinosian. Carbondale, Illinois September 11, 2002. p.34 Available from:   http://www.september11archive.com/Viewer.aspx?img=30622114&firstvisit=true&currentResult=2&currentPage=0 [Accessed 22 August 2006].
Wikipedia. 2006. September 11, 2001 Attacks. Wikipedia.com. 21 August 2006. Available from:  http://en.wikipedia.org/wiki/September_11,_2001_attacks. [Accessed 22 August 2006].