A Business Plan for an It Start-Up Essay Sample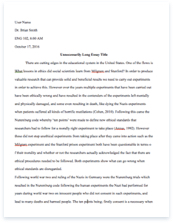 The whole doc is available only for registered users
OPEN DOC
Pages:
Word count: 2450
Category: business
Download Essay
A limited time offer!
Get a custom sample essay written according to your requirements urgent 3h delivery guaranteed
Order Now
A Business Plan for an It Start-Up Essay Sample
The company is an ITES startup that makes apps and websites for third party. The business aims at targeting the lesser exploited markets of grocery stores, schools and medical stores. For doing the on-ground marketing of our services, we have planned to hire a salesman. We'll train him well and make him enough knowledgeable about our business so that he can give us our potential customers. Digital marketing is done through social media ad campaigns like Facebook, Google and Twitter. Conventional channels like print media and radio broadcasts are also used.
We are targeting the local grocery stores that cater to the needs of the general public. The concept is to bring the local stores online. This is beneficial to both the parties i. e. the customer and the store owner. The customer can place orders from his or her home. Or even when he or she is not around and the product will be delivered at his/her doorstep. The stores on the other hand, can now sell their stuff to a much larger market leading to a larger profit. The schools prove to be a wonderful market for providing service based solutions.
Here, the services we provide are for the clients of the school i. e. the students. Such a service becomes the USP (Unique Selling Point) for a school and also proves to be a great asset to the students. We will provide both web based and app based product here. The need of schools to advance themselves into the teaching pedagogy supplemented with analytics has also made them a lucrative market. The medical stores hold a very responsible function in the society. We aim to ease the process of medicine procurement.
The app developed for this purpose shall make use of the GPS functionality present in the phones for pinpointing them to the nearest drug store. The app shall integrate in itself Google Maps, or Navi Maps so as to provide navigational guidance to the user. This proves to be a really great tool at the time of emergencies. An additional vertical also exists by the name miscellaneous apps and is a non-commercial one which exists purely to augment the future endeavors of the company into Research and Development.
Most of the operations of the company mimic an e-commerce approach except for the presence of additional stores that are usually not scouted on account of them being small in size (in case of grocery stores), or being one from those domains that have traditionally been left off from the e-commerce ecosystem. The expense budget for setting up the company comes out to be 249000. With a costing mechanism in place, the break-even analysis shows that revenues will turn to profits after the 12th month.
Government Funding and Commercial Lending are the preferred forms in which the company aims to draw funding for its functioning. The future planning depends on the type of returns that the company earns in its present setting. If positive then expansions and diversifications are set to follow. If not, introspection and research on domains will yield corrective measures.
Verticals Analysis Operation – Break Even Analysis Funding – Decision making and evaluation criteria: Future Plans References: Introduction Our business idea is a service based Information Technology start-up company to develop websites and mobile applications for different business users who will use our services to grow and expand their business. Our initial target are the ignored markets like local general stores, pharmaceutical stores and schools. Our end users will be local consumers who will be using the above services with the help of websites and applications developed by us.
In the current scenario, people have busy schedules and it may be inconvenient for them to deal with daily chores like buying grocery, medicines and going school of checking the progress of their children. In addition of this, India has a huge potential for e-commerce and mobile applications based services in near future as number of smartphone and internet users are growing substantially. Analysis of the industry India is the second largest smartphone market globally. India is also the fastest growing internet market according to a U. S. based firm's Visual Networking Index.
According to its report, the number of smartphones in India grew 54 per cent during 2014, reaching 140 million in number and the number of smartphones will grow 4. 7-fold between 2014 and 2019, reaching 651 million in number. As on 31st October 2014, a report from TRAI (Telecom Regulatory Authority of India) shows that there were about 935 million mobile connections in India. Out of these, approximately 548 million were from urban India and rest are from Rural India. The development of low cost smartphones has led to an increase in adoption of smartphones.
The Internet in India took more than a decade to move from 10 million to 100 million and 3 years from 100 million to 200 million. However, it took only a year to move from 200 to 300 million users. As of October 2014, there were 159 mobile Internet users in India and out of these 40 million were from Rural India and 119 million users were from Urban India, a clear growth of 45% from October 2013. It clearly indicates that Internet is growing in India rapidly. The market share of smartphone operating systems worldwide in first quarter of 2015 was 78. 0% for Android, 18. 3% for iOS, 2. 7% for windows and 0. 3% for blackberry.
As we can see, Android is dominating the market share followed by the iOS. This trend is followed can be seen in India as well because many smartphone brands are present in India and they are providing Android based phones with features like 3G, GPS, better cameras etc. at very low prices and India is a huge potential market for smartphones so we can see a substantial growth of smartphone users in India in near future. Standard of living is getting better in India as earlier times and internet connectivity is also better, so more people are moving towards e-commerce business and this business has huge potential in Indian market.
Now a days everything is available on internet from small items like stationary items to electronic products to huge furniture items. People are moving towards e-commerce because of availability of much wider product range, competitive price ranges with great discounts from various banks as compared to conventional retail stores. In addition, there is a huge market of second-hand products and many online e-commerce websites are available for same where people can consumers can do the dealing of second hand products themselves.
There is a much potential in mobile application development also. As the numbers of smartphone users are increasing substantially, daily new applications are coming which users can install them on their phone and use them conveniently. So in recent times many e-commerce websites are also coming up with their mobile applications following the new growing trend of mobile apps. Only e-tailing industry in India is estimated at Rs. 3600 Crore in 2011 and estimated to grow to Rs. 53000 Crore in 2015. 2 SWOT Analysis of the Industry Strengths Weakness
Facility of fast & cashless transactions Ease of Access Portable Fast and Effective Low initial investment Unpredictability of the Internet Services No face to face interaction Relatively lower consumer base Opportunity Threats Rapidly increasing market Government Support New areas to focus Well established competition Strengths Facility of fast & cashless transactions: As users can pay directly to the merchant through e-transactions like net banking, credit cards and debit cards, so the transaction is smooth and there is no need to pay cash.
Ease of Access: Internet and mobile applications can be accessed anywhere with the help of internet, so ease of access is also one of the strength. Portable: Mobile phones are portable and can be taken anywhere. Fast and Effective: Browsing an internet website or mobile application is generally faster than doing the same and collecting information manually. Low Initial Investment: IT based services can be started from the low initial investment cost as it does not require the huge setup like other services. Weakness
Unpredictability of the Internet Services: As IT services are based on internet, so during internet downtime, user would not be able to use these services No face to face interaction: In case of e-commerce, users buy the products online and it gets delivered at their home, so there would be no face to face interaction between consumer and buyers and some consumers may want to buy the products by visiting the store directly rather using the website or a mobile application. Relatively Lower Consumer Base: As the number of internet and e-commerce users in India still low, the revenues may not be higher as expected.
Opportunity:
Rapidly increasing market: Internet and app-based services are still evolving and has a better potential in future to expand and grow and number of internet users are growing. Government Support: With the recent Digital India initiative, Government of India is providing support like procuring licenses online and making India better for new businesses, there is a good opportunity to grow your business in India. New areas to focus: There are still some ignorant areas which still need some focus in case of IT development like tourism, pharmaceuticals, grocery stores etc. There is an ample opportunity to grow your business in these areas.
Threats: Well established competition: As there are already well-established service based IT companies, so they may quote lesser price and hamper the business of a start-up company. Marketing For doing the on-ground marketing of our services, we have planned to hire a salesman. We'll train him well and make him enough knowledgeable about our business so that he can give us our potential customers. The salesman will go to the grocery stores as well as the medical stores and explain our idea, our business strategy and the revenue that they can grow with the help of our services.
He will show them a proper presentation if required and then give them a demo of our services. He will also tell them the benefits of using it for free for some time and then take the consent of the customer to use our services if the customer is satisfied. If the customer is not satisfied with the presentation given by the salesman, he/she can reach to us and we will present our idea to him. For reaching out to schools, we will plan the meetings with the principal or different stakeholders and give our presentation ourselves to them so that they can benefit from our services.
As a School is a bigger customer than general or medical stores, we have planned to give the presentation ourselves rather than using the salesman for this initially. If we could get enough schools, we will train the salesman for same and try to bring more schools as our customers. Initially we are planning to hire only one salesman as he will go to only general and medical stores. But in future depending upon the response, we can hire more salesman to sell our services. We have planned an estimated initial budget of Rs. 8000 for salesman apart from fuel charges.
We can plan for commissions also for the salesman if our business does well in future. Digital Marketing For our digital market campaign, we will use the social media platforms like Facebook, Google and Twitter. According to a report by a research firm eMarketer, Facebook has 101. 5 million users in India as on January 2015. Google has over 200 million user base in India and Twitter has 18. 1 million users. We can leverage this bigger Indian user base on social media platforms to market our services for both to our customers as well as the end users. Facebook Ads
We will create a Facebook ad. First we will need to select destination URL. This will be our Facebook page that we own and have an external website. Now we have two approaches to select the type of our ad. It can be of two types: Sponsored Stories Facebook Ads Sponsored stories can be used when we need more distribution for News Feed stories within Facebook. Facebook Ads allow you to promote a Facebook entity on your own website. For marketing our services through Facebook Ads. , we need to Choose our destination tab. This is the landing page that your ad will point to.
Choose the title of our ad. Something which is short and effective. Draft a body for our ad and make it captivating. Choose an image. They can increase the click-through rate of our ad. Make any changes in the preview if needed. The second step is selecting our targets. Our ad will perform better and for a long time if it is displayed to interested users. We will select the country as India and proceed further. The last step is budgeting. We will set a bid for our ad by looking at the bids winning the auction for ads similar to our ad.
There are two options we have here: Pay for impressions Pay for clicks We will use Pay for clicks as click-through rate is usually low. We will review our ad and then publish it. We have planned an estimated initial budget of Rs. 5000 for our Facebook ads. Google Adwords As Google also has large user database like Facebook so marketing our service through Google can help us in our business. We can advertise our service locally for a certain market, Google will filter the criteria chosen by us and will show our ads only to our potential customers and also to end users.
We have also planned an estimated initial budget of Rs. 5000 for Google Adwords. Ads on Twitter As we can start and stop displaying our ads at any time, we will monitor the ads through twitter for some time and if we are not satisfied with this, we'll stop displaying our ads on Twitter. We have planned an estimated initial budget of Rs. 3000 for Google Adwords. Marketing via Print Media As displaying our ads on any leading newspaper could incur higher cost, so at the initial stage we are refraining ourselves to put our ads on newspapers.
Instead we will distribute our pamphlets with newspapers via local newspaper vendors in our target city and will try to attract the potential customers. We have planned an estimated initial budget of Rs. 5000 for this marketing technique. Ads through Radio Channels As many people listen FM radio now and there are many radio channels available, so we have also planned to promote our services through Radio Channels. We have planned an estimated initial budget of Rs. 50000 for this marketing technique (maximum of all the marketing techniques we are planning to use).