A Christmas Carol Is Nothing More Than A Children's Fairytale? Essay Sample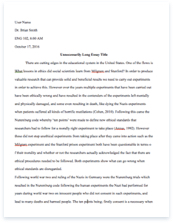 The whole doc is available only for registered users
OPEN DOC
Download Essay
Get Full Essay
Get access to this section to get all the help you need with your essay and educational goals.
Get Access
A Christmas Carol Is Nothing More Than A Children's Fairytale? Essay Sample
If one was to read Christmas Carol it can be arguably interpreted as having some characteristics of what a children's fairytale would contain. If one was to analyse what was a children's fairytale it would contain things such as; it being a short story, a happy ending, being set in a land of make believe, stereotype good versus evil approach, a simple plot, simple language, character caricatures, themes of the supernatural and the most important is that it would contain a morale. However if one was to interpret the Christmas Carol and start to analyse the varied language structures of metaphors, similes and imagery this novella becomes far from a simple fairytale but a stunning piece of literature.
The Christmas Carol does have some elements of a fairytale such as a simple plot in which an old miser is visited by four supernatural beings and manages to change in the course of a night into a warm human being. The Christmas Carol is also arranged quite simply in the fact that for each visit by the Ghost represents a chapter. The Christmas Carol ends happily with Scrooge saying 'the spirits of all three shall strive within me', which shows a clear characteristic to a fairytale.
The third phantom ghost who visits Scrooge is probably the most heavily caricatured character of Dickens with his 'ghostly eyes intently fixed upon him'. This is only one example of exaggerating the horror of this certain ghost but the fact that Dickens uses this with many of his other characters, such as when he describes the family Cratchit and their actions with their Christmas dinner, 'singing in the copper'
Obviously suggests a fairytale like theme and ultimately creates 'goodies' and 'baddies' in his story.