A Day in the Life of a Student Essay Sample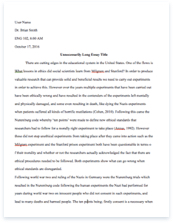 The whole doc is available only for registered users
OPEN DOC
Pages:
Word count: 681
Category: student
Get Full Essay
Get access to this section to get all help you need with your essay and educational issues.
Get Access
A Day in the Life of a Student Essay Sample
Hi, I am a fifth grade student at Making Waves Academy. This is my first year at the school and my third elementary school overall, so I've seen a lot, even for an 11-year-old. Let me give you a snapshot of my day.
6:30 a.m. – 7:40 a.m.…My mom wakes me up. Then it's shower, dress, and make breakfast for me and mom. I made bagels with cream cheese this morning. 7:40 a.m.…We hop on the bus and ride to Making Waves Academy. 8:00 – 8:10 a.m.…My friends and I hang out before the first bell. 8:10 – 8:30 a.m.…Homeroom starts. Ms. Lucia leads a morning meeting and we greet each other and talk about things like what we did over the weekend. This week we discussed bullying. 8:30 – 10:00 a.m.…90 minutes of math class. Yahoo! This is my favorite subject. We review fractions, multiplication tables, and exponents. I like thinking about what I can do with numbers. 10:00 – 10:15 am.…Recess time on the basketball courts and turf. We eat a morning snack from home and play together and catch up with friends. 10:20 – 11:55 a.m.…Language arts class starts.
Ms. Howse's class has lots of books and examples of students' essays. Right now I am doing Internet research for an essay about cigarettes and the effects of second-hand smoke. We call these "isearch projects" because we pick a topic and then answer questions we want to know in the essay. 11:55 a.m. – 12:20 p.m.…The lunches here are a lot healthier than at my old school. Yesterday we had chicken quesadillas and salsa and oranges and milk. 12:20 – 12:45 p.m.…We have another recess break. All the kids are playing a game we created called "Twisted." We twist ourselves together and then have to untwist ourselves. At recess there are no groups here. We all stick together. I meet people every day. 12:45 – 1:30 p.m.…We finish up language arts class.
1:35 – 2:20 p.m.…Literacy Boost class with Ms. Speer. I strengthen my language skills, like vocabulary, learning prefixes, and roots of words. 2:25 – 3:10 p.m.…In art class with Mr. Mason we are making and creating our own children's books. Mr. Mason, along with being our art teacher, is a professional children's book illustrator. His published books line the classroom walls to serve as examples of what we can do. My book is about a boy named Raymond whose big brother always plays tricks on him. One day Raymond tries to turn the table on his big brother, Luther, and the trick goes bad. Tomorrow I will have technology class because we alternate every day. In technology class, I am a creating a PowerPoint presentation about Tonga, which is a country in the Pacific between New Zealand and Hawaii. I feel like I get a full education here. 3:15 – 4:00 p.m.…Health and Fitness class. We have it every day at Making Waves Academy! We do all kinds of activities, like push-ups, sit-ups, and the mile run.
I'm trying to get my 10-minute mile down to eight or nine minutes. 4:00 – 4:15 p.m.…We have an afternoon snack break. This time the school provides the healthy snack. 4:20 – 5:55 p.m.…Today is social studies. We alternate science and social studies every day. This week we learned about the French and Indian War and how Patrick Henry wasn't a loyalist because he didn't pay taxes. 5:55 p.m.…I head to the Multi-Purpose Room and wait for my bus. 5:55 – 6:30 p.m.…On the bus ride home I don't feel tired on most days. I used to feel worn out because of the longer school day, but I got used to it, just like my mom said I would. 6:30 – 7:30 p.m.…I usually do about 45 minutes of homework every day. Language arts always gives homework. And up until the California Standards Test we took a couple weeks ago, we were getting a lot of math homework. 7:30 – 9:00 p.m.…I play outside with a neighborhood friend and then eat dinner. 9:00pm… Bedtime.