A Feeble Bird in a Joyful Moment Essay Sample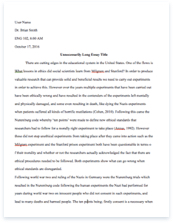 The whole doc is available only for registered users
OPEN DOC
Pages:
Word count: 829
Category: moment
Download Essay
A limited time offer!
Get a custom sample essay written according to your requirements urgent 3h delivery guaranteed
Order Now
A Feeble Bird in a Joyful Moment Essay Sample
People often talk about how significant events happen and change things. Most people like to share an event which impacts on their lives and the way they perceive life. I, too, have a story and my story may not be spectacular, but for me, it was the most memorable event of my life. In a very short time I found myself in incredible happiness and peace, at a time when I really needed it. Ring…. ring….. ring. I slowly woke up from the noisy sound of my alarm in the early morning. I opened my eyes, muttering to myself. What was going on?
Why was I lying in a double bed? Everything around me was entirely abnormal. I saw an image of an unfamiliar world. Was I still in the middle of a dream? No, it was definitely real. I remembered that I was in the middle of my first ever school camp. I realised that the things I'd wished for, had just come true. I could have fun with my friends, I could watch a movie with them at night, I could go diving with them and we could make breakfast together. I could be me, like other teenagers. Suddenly, I felt completely free.
No more protection from my grumpy and strict auntie, no more of her loving disempowerment, no more forced dependence. It felt as if a burden had been lifted from my shoulders. I felt relaxed and in control of my life again. I took a deep breath, I felt like a little bird spreading my swings and flying away from my auntie's hands. I was filled with happiness and confidence to face the obstacles and difficulties in the rest of my life. The image of the bird reappeared in my mind and made me perceive this as a moment of deep change.
Right then and there, still lying in bed, the picture of my life since I have been in Australia came to my mind. I remembered my first day in a different land. I remembered being a new member in a family. I felt my life had just begun. People said that I was a lucky girl who was adapted to in a new family of my auntie and uncle who care for me as their real daughter. However, everything seemed to become more serious as my auntie smothered me and worried so much about me.
For all the best reasons, she took control and tried to protect me from the dangers of life, I knew that she had the responsibility to take care of me as my parents had done. But I felt hopeless and powerless, just like a feeble bird confined in a cage. I'd really been through a hard time. Sometimes, I'd made a silly decision that I would rather go back home than live with my auntie. All of the things that my auntie did ended up in making me angry and I began to have a feud with her. This made me feel hurt and exhausted.
In fact, I did not want it to happen because I've never wanted to hate somebody so I kept crying until my eyes were swollen. As time went on, I was afraid of losing myself as I used to be a free thinking and open- minded person. However, it was surprisingly enough that I was able to go on the biology excursion. I spent my time trying to fit into the new environment and had a great time with friends. This left me feeling healed and light hearted. The event stuck in my mind as I admitted to myself that no matter what had happened in the past; I was now refreshed myself and enjoying the moment I had been.
Now, I have come to develop an understanding of my auntie, she just wanted the best for me. During those three short days that I was away from home, I started to accept the present. In the days since, I've learnt that I can live the way that I truly decide a life of contentment, enjoyment and peace. I feel certain that there will come a time when my auntie will allow me to have my own life and forget all unsatisfactory thoughts about me. In the meantime, I should not complain about how my auntie shows her love for me.
No one can control the freedom that exists in my mind; it's up to me how I use it. My decisions today directly affect my future. For all the obstacles and difficulties that I've been through in Australia or whenever faults have knocked me over, I have learnt to just get back up and start again. Because I know mistakes are not to be feared, they are my greatest teachers. Life is always schooling me. What I am doing now is flying my life full force. The steps that I am taking towards my future are paving a road to a bright, fruitful, sparkling future and most importantly, independence.