A Gran Torino Ride to Redemption Essay Sample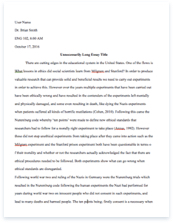 The whole doc is available only for registered users
OPEN DOC
Download Essay
A limited time offer!
Get a custom sample essay written according to your requirements urgent 3h delivery guaranteed
Order Now
A Gran Torino Ride to Redemption Essay Sample
Gran Torino, a film directed by the immortal Clint Eastwood, tells us a story of redemption and transformation. Eastwood's character, a Korean War veteran, is living a depressing, lonely life, we are first introduced to him as a racist, bitter old man. The movie takes place in a less than affluent suburb where Eastwood has seen a drastic change in the neighborhood. His neighbors are immigrants, whom Eastwood seems to have a gripe with. The beginning of Eastwood's transformation and redemption begins when a boy from next door tries to steal his Gran Torino under the pressure from his gangbanging cousin and friends. Eastwood catches the boy and puts him to work in order to keep out of trouble. The interactions between Eastwood and the boy are darkly humorous at first, Eastwood attacks the boy with racial onslaughts and often degrades him. However we see as the film progresses that Eastwood finds a connection with the boy and he begins to show affection towards him. He gets the boy off of the streets and gets him a job doing construction, along with teaching him morals and values, in a way Eastwood is molding the boy for a life he deserves. Trouble comes along when the gangbanging cousin beats up the boy and rapes his sister along with shooting up their house.
Eastwood's character fully transforms into a loving, caring, and protector of the family next door. He acknowledges that he has done wrong in his life and that there is nothing he can do about it, but the boy is still young and has a chance to do good and live a positive life. He locks up the boy in his basement in order to prevent him from trying to retaliate against the cousin. Eastwood then goes to the house of the gangbangers early in the night where everyone was up and around, and sets out to finish this problem that has been terrorizing the family next door. Instead of taking violent action, Eastwood pretends to reach for a gun and during this time he is shot multiple times. Many people in the neighborhood see this happen and the police come and take the gang away and put them behind bars "for a long time." This gives Tao the chance to live a normal life and to be free from the ill effects of his cousin. Eastwood sacrificed himself for the betterment of another family. Although it is to a much lesser amount I drew parallels to Jesus sacrificing himself for the betterment of mankind. Eastwood came to peace with himself before his death, and what he did was truly touching and was signified by passing on his much-coveted Gran Torino to Tao.