A Hand of Friendship Essay Sample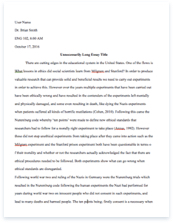 The whole doc is available only for registered users
OPEN DOC
Get Full Essay
Get access to this section to get all help you need with your essay and educational issues.
Get Access
A Hand of Friendship Essay Sample
My family and I had just moved to a new home nearer to our school. It was a week later that I noticed the boy. He was sitting at the side of my house all alone. He was very untidy and he looked a mess. He looked like he hadn't had a bath for days. At first I thought he was a beggar-child, but he never accepted any money from anyone. Since he was around my age I was curious to know why he sat there so aimlessly. I decided to find out who he was and why he always sat there staring at the families go by. I started by asking the people around me, but amazingly no one knew him, as was usual for life in a big, busy city.
Most people hadn't even noticed that he sat there. It was as if only I was aware of him. His loneliness made me feel sorry for him and made me think of how I could befriend him. Once I tried to follow him home but he always gave me the slip. Then I thought of asking the boy himself, but as it was too late in the day for the boy to be there, I went home thinking of coming the next day. The next day I went up to the boy and asked him who he was, but the boy only stared at me and walked away. At first I thought this to be very rude of the boy, but the look in his eyes when he walked away told me other wise.
His deep black eyes had a feeling of longing deep inside them I could almost sense that he was lonely. The intense longing made me want to reach out to him and help him. The next day I brought the boy a bar of chocolate which he ate hungrily and then I asked him for his name. He told me his name was Ali but this was all the information that I could get from him, he just withdrew into his nut shell. I was a bit disappointed. But that didn't stop my desire to befriend him. I continued to bring him goodies and gave him company. He never spoke a word but the silent comfort I gave him seemed to thaw his frozen exterior.
I continued to bring him goodies for a few days until I was sure that the boy trusted me and considered me a friend. I now reflect on myself and know exactly why I wanted to befriend this boy whom I didn't know. I think it was because this boy reminded me of myself when I was small. I also used to sit all alone in the corner with no friends. Eventually I made a few friends and since then befriending a person has become very easy. I wanted that boy to also know the joys of friendship I thought that if I helped him take one small step towards friendship it would help him take the next few steps.
After a few days Ali was a good friend of mine and we did lots of boyish stuff together. We went to parks, played cricket and just hanged out with each other. Yet there was still something deep inside of him that he was still reluctant to talk about. I thought that maybe it was some childhood incident or something but I gave him space and never questioned him. But all the same I wanted him to open up and pour out his pain and suffering but at the same time I didn't want to impose. Then one day I thought of a way to make him tell me what was bothering him.
Ali had always been in awe of my bicycle which he always wanted to ride whenever he was with me. I could not think of a way to make him tell me about his past, except by making him trust me so much that he would feel at ease at telling me about his past. I collected my pocket money for the next few weeks until I had enough money to buy him a bicycle exactly like mine. He was so pleased with my gesture that he felt he could trust me. He then told me about his past. Ali was the only child of his parents. He used to be very pampered by his parents. He always had the best of everything. His parents showered him with a lot of love.
He had a perfect home. A home that any child would want. He had many friends at school and he was a happy child. But his happiness was short-lived. Disaster struck. His parents were killed in a car accident. The car crash had destroyed his life. His world had crumbled and he was orphaned and robbed of all his happiness. I felt very sorry for him. This traumatic experience was worsened by the fact that his aunty who should have been a foster mother accepted him with reluctance. Ali was now looked after like a burden. Then a year ago his aunty had moved to my town and had bought a house near mine.
Ali had not wanted to move but was forced to move. Ever since he moved he had not been the same. The loss of his parents was great upon him especially in the summer when there was no school to distract him. His performance in school was also dropping and his grades were falling but unlike his parents, his aunty didn't care much about him. She only looked after him as a responsibility, as some every day chore and not as a child. Somehow Ali's story affected me more than I expected. All the while, I had taken my parents' presence for granted. I thought that it was their bonded duty to do and supply everything I needed.
But now I value them and realize their importance. I had taken a leaf out of Ali's book of experiences and bettered my life. I have Ali to thank for this. My resolve to help Ali cope with his problems grew stronger. Ali and I grew inseparable. We spent the whole summer holidays together, discovering new places on our cycles. I felt the anger and bitterness in Ali ebbing slowly just like the high tide throws all its fury of the sea-shore and then ebbs. So also Ali began to accept that life is what you make it and he decided to make his life happier. Summer had passed.
School began. Along with it came the rains, I remember it had rained incessantly for two days. Ali had not come over and I put it down to the rains. Something was making me feel uneasy. Was it the rain or was it that I missed Ali's chatter. I decided to go and meet him. I braved the heavy rain and reached his aunt's house. She opened the door and after what seemed like eternity she said "Ali's dead. " It seemed as if the whole world was spinning up and I was falling into a dark pit. I was shocked! She said that he had committed suicide. Why? Why? I asked myself a thousand times.
I got my answer in the letter he left me. First of all he thanked me for all that I had done and then he apologised for the pain he knew his death would cause. He said he had learnt to overcome the grief of his parents' death because of my help, but the latest revelation about his parents had shattered him and he couldn't bear the thought of living. I looked at his aunt for answers. She revealed that Ali's parents hadn't died. They couldn't afford to look after him and so gave him up for adoption. Ali felt abandoned. Now they were well off and wanted Ali back. So they were coming to collect him.
Ali felt as if he had been used as a pawn by his parents. The idea of facing them was too much for him to take. I thought of how Ali had believed that his parents were dead. I had thought that finding out that his parents were alive would make Ali happy but that was not true. It shows how little I knew about Ali and how I hadn't really helped him. This caused me know my friends better and to help them even when they say they are alright and don't need help. It taught me what real friendship should be. I wish Ali had given me the opportunity to help him out of this one. I miss Ali -I miss my friend.