A Manager's Frame of Reference is His/Her Most Enabling Asset Essay Sample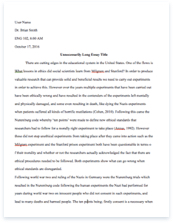 The whole doc is available only for registered users
OPEN DOC
Pages:
Word count: 1664
Category: politics
Download Essay
Get Full Essay
Get access to this section to get all the help you need with your essay and educational goals.
Get Access
A Manager's Frame of Reference is His/Her Most Enabling Asset Essay Sample
Whenever we talk about managers, suddenly an image emerged in our minds as a person who is unruffled, well-organized, clean desks, power suits and with sophisticated information systems. According to common definition a manager is a person who plan organize, coordinate and control activities of subordinates. They develop and implement farsighted strategies, producing predictable and effective results. But in real life story is different. A different picture emerges if you take some time to watch managers at work. According to Carson, Mintzbeerg& Kotter, it's a hectic life, shifting rapidly to one situation to another, each with a different blend of challenges (Bolman&Deal,1997,p265).
According to Kotter, in months of observing senior managers, he rarely saw them making a decision. Decisions emerged from a fluid, swirling vortex of conversations, meetings, and memos. Sophisticated information systems only ensure an overload of details about past happening, but they fail to answer a far more important question: what will happen tomorrow. In deciding what to do next, managers operates mostly on the basis of intuition-hunches and judgment derived from past experience. They use their own capability and frame of mind to solve any problem (Bolman &Deal ,1997, pp265-266).
The proliferation of complex organizations has made almost every human activity a collective one. We are born, raised and educated in organizations. We work in them and rely on them for goods and services. We play sports in teams .We join clubs and associations. We build organizations because of what they can do for us. But organizational life is always full of simultaneous events that can be interpreted in a variety of ways. So, to make progress in any situation, one needs to define a focus of interest that is, to develop a "frame".
Frames are both windows on the world and lenses that bring the world into focus. Frames filter out some things while allowing others to pass through easily. With a frame, attention automatically focuses on the content within while tending to ignore the content outside the frame. Frames help us order experience and decide what to do. Every manager, consultant or policy maker relies on a personal frame or image to gather information, make judgment, and determine how best to get things done. According to Goran Cerstedt, the talented executive who championed the turnaround of Volvo's French division in 1980's, "The world simply can't be made sense of, facts can't be organized, unless you have a mental model to begin with. That theory does not have to be the right one, because you can alter it along the way as information comes in. But you can't begin to learn without some concept that gives you expectations or hypothesis". (Quoted in Hampden-Turner, 1992,p.167).
Frames also become tools, each with its strengths and limitations. The wrong tool gets in the way. The right one makes a job easier .One or two tools may suffice for simple jobs but not for more complex ones. Managers who master the hammer and expect all problems to behave like mails find organizational life confusing and frustrating. The wise manager, like a skilled carpenter or an experienced cook, will want a diverse collection of high quality implements. Experienced managers also understand the difference between possessing a tool and knowing how to use it. Only experience and practice bring the skill and wisdom to use tools well. Bolman and Deal (1984,1997) have sorted the insights drawn from both research and practice into four major perspectives, or frames i.e.
a) Structural b) Human resources c) Political d) Symbolic.
Each of frames generates different possibilities, and those differences can be translated into alternative scenarios. They can also be misapplied or misused. Success depends on the skill and artistry of the person seeking a suitable scenario. Choosing a frame, or understanding others perspective, strongly involves a combination of analysis intuition and artistry.
Bolman and Deal made the following table having questions to facilitate analysis and stimulate intuition (1997,p.271). It suggests conditions under which each frame is likely to be most effective.
Question.
Frame if answer is yes.
Frame if answer is no.
Are individual commitment and motivation essential to success?
Human Resource,
Symbolic
Structural,
Political.
Is the technical quality of the decision important?
Structural
HR, symbolic,
Political.
Are there high levels of ambiguity and uncertainty?
Political,
Symbolic.
Structural, HR.
Are conflict and scarce resources significant?
Political,
Symbolic.
Structural,
Human Resource.
Are you working from the bottom up?
Political
Structural, HR, Symbolic.
According to this table, the human resource and symbolic frames need to be considered whenever issues of individual commitment, energy, and skill are keys to effective implementation. For example a new curriculum in a school district will fail without teacher support. Support might be strengthened by human resource approaches like participation and self-managing teams or through symbolic approaches linking the innovation to values and symbols teachers cherish. When a good decision needs to be technically correct, emphasis should be on structural frame. But if a decision must be acceptable to major constituents, human resources, political, or symbolic issues will be more significant.
When goals are clear, technology is well understood, and behavior is reasonably predictable, the structural and human resources frames are likely to apply. As ambiguity increases, the political and symbolic frames become more relevant. The human resource frame fits best in situations that favor collaboration such as profitable, growing firms, or highly unified schools. But when conflict is high and resources are scarce, political frame is likely to fit. Structure imposes limits on available options, which in turn implies conditions of moderate scarcity. The political frame fits well for making change from the bottom up. In contrast, human resource approaches to organizational improvement such as training, job enrichment, and participation; need support from the top to be successful. As symbols play a part in every culture and every social class, the symbolic frame may be appropriate across a wide range of situations. The questions in the above table are no substitute for judgment and intuition in deciding how to frame or respond to a situation. But they can guide and make easy the process.
As Bolman & Deal says (1997, p.280), each of frames offers distinctive advantages but each also has blind spots and shortcomings. The structural frame risks ignoring everything that falls outside the rational jurisdiction of procedural policies and organizational charts. Structural thinking can overestimate the power of authority and underestimate the authority of power. Over reliance on structural assumptions often lead to an irrational neglect of human, political and cultural variables that are crucial to organizational effectiveness. Adherents of the human resource frame sometimes cling to a romanticized view of human nature in which everyone always hungers for growth and collaboration.
Human resource enthusiasts can be too optimistic about integrating individual and organizational needs while neglecting the power of structure and the stubborn realities of conflict and scarcity. The political frame captures dynamics that other frames miss but has it's own limits. A fixation on politics easily becomes a cynical self-fulfilling prophecy that reinforces conflict and mistrust while sacrificing opportunities for rational discourse, collaboration and hope. The symbolic frame offers powerful insights into fundamental issues of meaning and belief, ideas that can bond people in to a cohesive group pursuing a shared mission. Buts it's concepts are also vague and elusive. Its effectiveness depends greatly on the artistry of the user.
Managers feels powerless and trapped when they use only one or two frames for all situations. Since they are less likely to get a second or third chance when they fail, judicious reframing is vital in enabling then to transform managerial traps into leadership opportunities. Reframing is an approach, which is based upon the belief that superior solutions to organizational problems are likely to emerge as a result of recognizing that any given situation can be viewed from a number of perspectives i.e. frames. Perspectives are like lenses. They color what one is able to see. Successful manages change lenses when things don't make sense or aren't working. Reframing process necessarily built on a lifetime of skill, knowledge, intuition and wisdom.
In today's messy world of complexity, conflict and uncertainty, managers need multiple frames to survive. They need to understand that any event or process can serve multiple purposes and that different participants are often operating in different frames. They need a diagnostic map that help them asses which frames are likely to be salient and helpful in any given situation. Among the key variables are motivation, technical constraints, uncertainty, scarcity, conflict and whether an individual is operating from the top down or from the bottom up.
Structural and human resource approaches may be all one need to build a successful career in middle management, but these will not be helpful to rise to top management or to break through the glass ceiling if you face one. The ability to reframe and use multiple lenses will help one to go further while feeling less strain and confusing along the way.
Until the frames and reframing are automatic process, it will take more than a few seconds available to generate an effective response in every frame. In practicing any new skill i.e. playing tennis, driving a car, the process is often slow and painstaking at first. But as skill level improves, it gets easier, faster and more fluid. Organizations need vision, but it is not their only need and not always their most important one. Ideally managers combine multiple frames in to a comprehensive approach to leadership. Still it is an unrealistic to expect everyone to be a leader for all times and seasons. Wise managers understand their own strength, work to expand them and build teams that can provide leadership in all four modes i.e. structural, political, human resource and symbolic.