A Memory Is Equal Essay Sample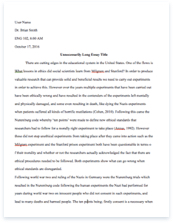 The whole doc is available only for registered users
OPEN DOC
Download Essay
A limited time offer!
Get a custom sample essay written according to your requirements urgent 3h delivery guaranteed
Order Now
A Memory Is Equal Essay Sample
A memory is equal parts fact and self-deception.
Facts serve as a mere catalyst to memories, whilst human emotions dominate our recollection of the past. Humanity's instinctive ego often serves as the greatest deluder of truth. In Death of a Salesman, the Loman family is extremely proud, though the basis for their pride is not at all founded in reality. This reality is often skewed by mankind's inner-compulsion to lie and deceive, one of our greatest coping mechanisms for reality. Unable to cope with realism, Willy Loman abandons it through his vivid fantasies and ultimately through suicide. Pride also exists extrinsically, and our pride in our family's name and reputation can often result in self-blame. Biff Loman, Willy's son, was destined for greatness, but his lack of ambition ultimately resulted in his failure.
Pride functions as a means of self-deception and as a coping mechanism, often guiding our memory away from reality. Willy Loman's dream of material success and freedom ultimately dwarf the other aspects of his mentality. He becomes completely unable to distinguish his wild hopes from rational realities in the present. Willy celebrates his own "astounding success" in business and the accomplishments of his sons while the Lomans struggle financially.
He is contained in nostalgia, longing for times when the U.S. was a wellspring of easy opportunity and imminent success. But instead, 'more people…[are] ruining this country!'. Whilst he often looks forward to a better time, he is hanging on to the past, representing the way in which our reminiscence can alter our perception of the present. Society often recalls events in an elated and partial tone, where pride leads us to neglect demeaning aspects, and on the other hand, embrace the positives. This tendency towards nostalgic recollection allows self-deception to overcome fact, and dominate our memory.
The invention of lying catalysed the greatest opportunity for individuals to deceive society and ultimately themselves. Willy Loman epitomises self-deception, where he convinces himself and his family that he is successful, well liked, and that his sons are destined for greatness – 'I have never have to wait in line to see a buyer. "Willy Loman is here!" '. His ceaseless lying allows him to cope with his imperfect reality. So much so, that he becomes unaware of his self-deception, and can only be guided back to reality by his wife – "My god, if business doesn't pick up I don't know what I'm gonna do!" This symbolises how individuals can negate reality by lying, but we are often naïve to the adverse implications. We often recall events based on truth, but by lying we not only deceive society, but we deceive ourselves and our recollection becomes fiction. Additionally, we influence society's perspective and their understanding is overcome by lies.
Humanity's greatest pride is often founded in the family's of an individual, and this often creates the opportunity for the greatest self-deception. In Death of a Salesman, seeds represent Willy's sense of failure with Biff. Willy attempts to nurture and cultivate his seeds, hoping they will blossom into beautiful vegetables. Similarly, despite the American Dream's formula for success, which Willy considers infallible, Willy's efforts to cultivate and nurture Biff went awry. As a result of Willy's pride in Biff, he recalls how Biff "impressed him [Bill Oliver] in those days".
Oliver, a former employer of Biff, provides a false hope to the Loman family. Willy believes that Biff will obtain a great job from Oliver. In stark contrast however, Biff is rejected. Willy's extrinsic pride had taken over rational thought, and his recollection of Biff as a young worker was predominantly fictional. It exemplifies how lucid thought can be eradicated from an individual when they have such hope and beliefs in others, and in particular their family. Whilst our recollection of an event may be based around facts, it is predominantly influenced by self-deception as a result of extrinsic pride.
Our composition of memories is commonly influenced more so by self-deception than facts. Mankind's inner ego is a deluder of truth, often removing rational thought and promoting personal ideals. The Loman family is founded on false pride, where their egos allow them to negate their harsh reality. This reality is often twisted by our coping mechanisms, and commonly we seek shelter behind lies and deceit. Unable to cope with his own reality, Willy Loman abandons it through gaudy hallucinations and finally through suicide.
This suicide is an accumulation of hollow intrinsic and extrinsic pride. Our common belief and pride taken in our family's name and reputation can lead to self-blame. Biff Loman was destined for greatness, but his lack of ambition ultimately resulted in his failure. Willy takes this as a reflection on him, symbolizing how twisted his recollection of his fatherly role is. And ultimately it symbolizes how facts provide a springboard into our imagination, catalyzing the creation of vivid fantasies from the past.