A Modest Proposal Rhetorical Analysis Essay Sample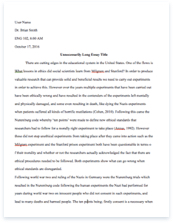 The whole doc is available only for registered users
OPEN DOC
Download Essay
A limited time offer!
Get a custom sample essay written according to your requirements urgent 3h delivery guaranteed
Order Now
A Modest Proposal Rhetorical Analysis Essay Sample
Jonathon Swifts' "A Modest Proposal," which was written in 1729 describes the forlorn situation of Ireland's society under English rule. Swift was a member of the Irish ruling class and a Protestant clergyman, which should be an indicator to the reader on how balanced—in terms of bias—the proposal will be. In his proposal, the use of logical explanation is immensely distinguishable from the resounding use of satire.
Swifts' pessimistic approach of introducing his audience to what life was like for Irish people clouted by English landowners, initially, feels like a cry for help in attempt to get the reader to sympathize for Irelands situation. For example, "These mothers instead of being able to work for their honest livelihood, are forced to employ all their time in strolling to beg sustenance for their helpless infants,"(1) targeting the readers pathos, in turn making the reader more likely to agree with the writers' argument. Swift utilizes various stylistic techniques in his proposal; predominantly, the use of satire. As the audience descends further into the morbidly dis-jointed proposal the use of satire becomes more recognizable.
An instance of this would be the proposals thesis; essentially, poverty-stricken children between the ages of 1 and 6 should be sold as food to alleviate the debt in the country—among other untenable hardships. This could be interpreted as an end all be all approach to the audience, due to the fact that it's so farfetched, causes the reader to think critically. Swifts' proposal is ingenious. He brings to the table the most unhinged idea for fixing several indefensible positions in the most calm and intelligent way. He doesn't just target the ineptitude of Ireland's politicians but also the masses who are responsible for the dire situation.