A Paper On Barack Obama Essay Sample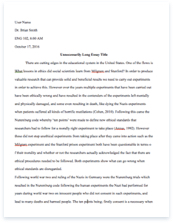 The whole doc is available only for registered users
OPEN DOC
Pages:
Word count: 1802
Category: politics
Download Essay
A limited time offer!
Get a custom sample essay written according to your requirements urgent 3h delivery guaranteed
Order Now
A Paper On Barack Obama Essay Sample
Abstract
This paper contains a comprehensive essay on Barack Obama. It includes his educational background, his political background, information on his campaign such as his medium and fundraising activities, as well as his stand on important social issues, such as education, economy, foreign policy, healthcare, and the war on Iraq.
Barack Obama
Barack Obama is one of the nominees of the Democratic Party, alongside Hilary Clinton, for the 2008 US presidential elections. He announced his candidacy in Springfield, Illinois last February 10, 2007 at the Old State Capitol where Abraham Lincoln delivered his "House Divided" speech in 1858 (Hinman, 2007). He is supported by many in the entertainment industry, including television show host Oprah Winfrey, singer Macy Gray, and film actors George Clooney, Halle Berry and Will Smith. If elected, he will become the first African-American president in U.S. history.
             Barack Hussein Obama, Jr. was born on August 4, 1961 in Honolulu, Hawaii. He attended local school in Jakarta, Indonesia until he was 10 years old. He then moved back to Honolulu where he finished the rest of this primary and secondary education. Obama moved to Los Angeles where he briefly studied in the Occidental College, and then transferred to Columbia University in New York City, where he majored in political science with a specialization in international relations (Boss-Bicak, 2005). He entered the Harvard Law School in 1988 where he became the first black president of the Harvard Law Review (Butterfield, 1990). In 1991, Obama graduated with a Juris Doctor degree, magna cum laude from Harvard.
            Barack's political career included an unsuccessful bid for a seat in the U.S. House of Representatives in 2000. He then went on to pursue a career as a US Senator in 2003 and was officially elected in November of the following year. He was the fifth African American Senator in U.S. history, and the third to have been popularly elected. As a senator, Obama created programs like the state Earned Income Tax Credit, which in three years provided over $100 million in tax cuts to families across the state, pushed for an expansion of early childhood education, and worked with law enforcement officials to require the videotaping of interrogations and confessions in all capital cases after a number of inmates on death row were found innocent, all during his term in the Illinois State Senate (Obama '08, 2008).
During his term in the US Senate, the first law he passed was a measure to rebuild trust in government by allowing every American to go online and see how and where every dime of their tax dollars is spent; he has also advocated for ethics reform that would root out Jack Abramoff-style corruption in Congress (Obama '08, 2008).
Obama is also a member of the Veterans' Affairs Committee, in which he helped Illinois veterans get the disability pay they were promised, while working to prepare the VA for the return of the thousands of veterans who will need care after Iraq and Afghanistan (Obama '08, 2008). He also worked in bringing together companies, unions, farmers, businesses and politicians of both parties to promote the greater use of alternative fuels and higher fuel standards in our cars (Obama '08, 2008).
            Barack Obama's campaign slogan is "Change We Can Believe In". The quote posted in his official website reads, "I'm asking you to believe. Not just in my ability to bring about real change in Washington… I'm asking you to believe in yours." This quote sums up the essence of Obama's platform, which is to bring about change with the help of Americans all over the country. His presidential campaign teams consists of campaign manager David Plouffe and media consultant David Axelrod, who are partners at Chicago-based political consulting firm AKP&D Message and Media, and communications director Robert Gibbs, who was previously press secretary for John Kerry's 2004 presidential campaign (Chicago Tribune, 2007).
The Obama campaign makes use not only of the traditional forms of communication, such as mass media and public speeches, to get their ideas across but also of the more innovative channels such as the internet. There has been strong support for Obama in social networking sites such as Facebook and MySpace (Vargas, 2008). One group, called the "Barack Obama (One Million Strong for Barack)", has over 500,000 members as of March 28, 2008. Even the official website of Barack Obama includes networking elements, allowing his supporters to chat, plan grassroot events, create their own profiles and make their own blogs.
His campaign also included the creation of the "MySpace for his supporters", My.BarackObama.com (Ogg, 2007). The Obama campaign also made use of the internet in releasing "viral videos", such as the Yes We Can, "a straightforward, star-studded endorsement by a range of actors, musicians and other celebrities, led by Grammy-winner Will.i.am of the Black-Eyed Peas, singing the actual words of an Obama speech following the New Hampshire primary" generating million of views on YouTube (Stelter, 2008).
My.BarackObama.com is also used as a tool to increase fundraising. Its groups plan online events, which include large fundraising events, with those who RSVP for fundraising events via the site having the option of fulfilling their fundraising promise in advance through online payment. Over $6 million of the $25 million funds raised by the Obama campaign in the first quarter of 2007 were raised through online channels (Schatz, 2007).
Obama has been controversial in his stand on the issues of healthcare, education, economy, foreign policy and the war in Iraq. On the issue of healthcare, Obama supports universal healthcare, and aims to provide coverage to the 47 million Americans who are uninsured.
He plans to provide quality, affordable and portable coverage for all by making a "new national health plan" available to all Americans, "to buy affordable health coverage that is similar to the plan available to members of Congress" (Obama, '08, 2008). The Obama plan will create a National Health Insurance Exchange to help individuals who wish to purchase a private insurance plan. Employers will also be required to make a meaningful contribution to the cost of quality health coverage for their employees. Obama also plans to make the coverage of children mandatory (Obama '08. 2008).
On the issue of education, Obama wants to improve the current education system of the country. He recognizes that many students are left behind, proof of which are the significant number of middle and high school kids who read below their level, that America has one of the highest dropout rates in the industrialized world, that there is trouble in retaining teachers, and that the costs of college costs are soaring and he sees these as the problems to be addressed.
He plans to reform the education system by reforming early childhood education through raising its funding and providing affordable, high-quality child care. Obama also plans to increase recruitment of teachers by offering scholarships that will cover the costs of education in exchange for teaching in a high-need location, as well as providing better incentives in order to retain them. As for the problem of soaring college costs, Obama plans to address this by providing a tax credit, ensuring that the first $4,000 of college education is completely free for most Americans (Obama '08, 2008).
On the issue of the economy, Obama plans to make reforms to address the current issues of stagnant wages as the prices increase, as well as the tax cuts for the wealthy instead of the middle class. Obama plans to create a "Making Work Pay" tax credit of up to $500 per person, or $1,000 per working family which will completely eliminate income taxes for 10 million Americans, thereby providing a tax cut for working families instead of the wealthy, and helping augment their income to meet the rising prices. Obama also supports the freedom of workers to organize unions and plans to support this by passing the Employee Free Choice Act. Obama also plans to increase the minimum wage and index it to inflation to ensure it rises every year (Obama '08, 2008).
On foreign policy, Obama wants to renew American diplomacy, by changing the current Bush-Cheney policy of refusing to talk to leaders that we don't like, which hinders America in rallying support for its leadership. Obama plans to change this by being willing to meet with the leaders of countries, whether they be a friend or foe. Obama also plans to support the goal to fight global poverty.
He also notes the bipartisan stand on foreign policy, which had been exploited by the current administration in dividing the people, as well as the secretive nature of the current administration. He calls for greater transparency by instituting a National Declassification Center to make declassification secure but routine, efficient, and cost-effective.
On the controversial issue of war on Iraq, Obama's stand is against it. He plans to stop the war in Iraq because of the strain it puts on the country's military, as well as the lack of progress of Iraq's leaders in resolving their political differences. He plans to bring the American troops home, press Iraq's leaders to reconcile, increase regional diplomacy in Iraq and contribute funds to help the Iraqi refugees. He has consistently opposed the war on Iraq from the beginning, even when he was a US Senator.
Given his educational background, his political career, and most importantly his vision for the country, I believe that Barack Obama will make a good president. He is a humanitarian, as demonstrated by his stand in the above mentioned issues. He sympathizes with working class, and aims to provide them better opportunities to raise the quality of their life. He recognizes the value of human life and respects it, as demonstrated by his stand in the war against Iraq. He is a good person who can indeed bring the "change we can believe in".
.
References
Boss-Bicak, Shira. (2007, February 10). "Barack Obama '83: Is He the New Face of The Democratic Party?". Columbia College Today.
Butterfield, Fox. (1990, February 6). "First black elected to head Harvard's Law Review". The New York Times, p. A20.
Hinman, Katie. (2007, February 10). "Obama Declares His Candidacy". ABC News.
Obama '08 (2008). Meet The Candidate. Retrieved May 11, 2008, from http://www.barackobama.com.
Ogg, Erica. (2007, February 9). "Barack Obama getting all Web 2.0 on us". CNetNews.com NewsBlog.
Schatz, Amy. (2007, May 26). "BO, U R So Gr8". WSJ.com NewsBlog.
Stelter, Brian. (2008, March 27). "Finding Political News Online, the Young Pass It On". The New York Times.
Vargas, Jose Antonio. (2008, February 17). "Young Voters Find Voice on Facebook". Washington Post.