A Reflection About English Class Essay Sample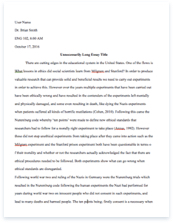 Pages: 3
Word count: 797
Rewriting Possibility: 99%

(excellent)

Category: School
Get Full Essay
Get access to this section to get all help you need with your essay and educational issues.
Get Access
Introduction of TOPIC
The third year of high school has been the most demanding so far, especially since English class has been a much concern. And by that, we mean that it is at this time that we've bettered our skills the most and utilized our untapped potential. This is the year wherein we've handled constructive criticisms critically and perceived our failures not solely as weaknesses, but as doors for progress as well.
Throughout the course of our English class, there are many aspects that we now apprehend. From individual essays to grammar lessons, reading comprehension to listening tests, video making to debating, we are quite certain that our strengths as readers, writers, listeners, speakers, thinkers, and leaders even, have seemingly enhanced.
The fact that our learning experiences are of various setups makes English class fun. Individual activities train us to be more independent and self-sufficient while group works define what teamwork and fellowship are. Along with these comes a better understanding of the things around us. We now value things as more important than they used to be. This adds to the likableness of the learning atmosphere, which makes it even more comfortable for us to study the subject.
As the year progresses, we found out that we've formed a closer bond not just to our companions, but also to the subject itself. There's just something about it that we can't find and apply in other subject areas. That may be true, but we're still amateurs. Still, we get better as time goes by.
Now, let's center our discussion more on the teacher. Actually, when we were still in the previ
ous year, commentaries about him being too challenging intimidated us, let alone the thought that we
were advancing to "the most frustrating year in high school", as some said. Though those remarks are true at some point, we've realized that being his students is more of an opportunity than a problem.
As an instructor, he's a balance of sentimentality and objectiveness. This is observable since his usual strategy is to let us comprehend inspirational videos, poems, or other works of art. By using these, he lets us maximize the lessons learned rather than the mistakes made by the characters. He then does activities regarding these, and expresses his detailed thoughts about our work as well as advising us about the do's and don'ts.
He takes his work very professionally- from the way he presents himself to the way he articulates ideas to the way he critiques and influence others. Despite being particular when it comes to giving criticisms and credits, his ideals still include fairness and respect to each individual. Moreover, he welcomes each student's style of expressing and gives us equal chances of imparting our views. He knows his students well and can convey his teachings in the most modern means. Although he looks like an easy person, he gives his students multiple tasks and challenges every bit of their capabilities. That's a good thing though. We're the ones benefiting mostly from it, anyway.
As for other matters, not really all expectations were met. And truth be told, we're apparently grateful that those expectations weren't fulfilled. We're obviously talking about the activities that should be done but weren't. We really don't know why we love to be lazy most of the time, but maybe that's just how high school works.
Soon though, as summer steps in, all these will come to an end. And it may be true that we'll eventually end up being just a thought some time from now. But we're not just a mere thought. We're a story that's waiting to be told and heard. Our story, be it good or bad, can always serve as an inspiration or a lesson.
Although it may sound a bit sad to know that we'll just remain as that alone years from now, at least there's one thing we're sure of- that story is still alive… It is still our reality… We are still living it… And what better way to make a good story than to make it last?
So then again, it's still not the end. It's just another beginning. The only difference is that it's a step higher- a step higher to grasp wider knowledge and marvel at its wonders.