A Report on SME Activities of Bangladesh Development Bank Limited Essay Sample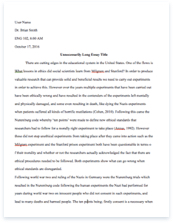 The whole doc is available only for registered users
OPEN DOC
Download Essay
A limited time offer!
Get a custom sample essay written according to your requirements urgent 3h delivery guaranteed
Order Now
A Report on SME Activities of Bangladesh Development Bank Limited Essay Sample
SME (Small & Medium Enterprise) is an Enterprise that is independently owned an operated and is not dominant in its field of operation. Most of the countries of the world defined small & medium enterprises (SMEs) depending on the size and the size is measured by annual turnover, the number of employees and the balance sheet, i.e. the value of enterprise's assets.
According to Industrial Policy Order 2010, micro enterprises consist of those having assets worth Taka 5.0 million and/or offering employment opportunities 10 to 24 or less workers, while those, being small ones, are worth Taka 5.0 million to 100 million and/or employ 25 to 99 workers at the individual enterprise level and medium enterprises are worth Taka 100 and 300 million and/or employ 100 to 250 workers each.
Bangladesh Bank and Ministry of Industry defined SMEs in line with the Industrial policy 2010 as follows: Table
Value(replacement cost) of fixed assets excluding land and building No. of employees
Small Industry Enterprise
Manufacturing
BDT 50 lac to 10 crore
25 to 99
Service
BDT 5 lac to 1 crore
10 to 25
Trading
BDT 5 lac to 1 crore
10 to 25
Medium Industry Enterprise
Manufacturing
BDT 10 crore to 30 crore
100 to 250
Service
BDT 1 crore to 15 crore
50 to 100
Trading
BDT 1 crore to 15 crore
50 to 100
Micro Industry Enterprise
Manufacturing
BDT 5 lac to 50 lac
10 to 24 or less
Service
Less than BDT 5 lac
Less than 10
Trading
Less than BDT 5 lac
Less than 10
Brief Scenario of SMEs in Bangladesh:
With a view to achieving its millennium development goal such as eradication of extreme poverty, developing a global partnership for development etc. the government of Bangladesh has given highest preference toward the development of small and medium enterprises (SMEs) in Bangladesh. At present SMEs in Bangladesh provide its 80% employees. SMEs are in fact very back bone of the economy of Bangladesh to generate work opportunity especially for young people and female workers want to work.
Table
Growth pattern of SME in Bangladesh
Growth Pattern of SME Year
Growth Percentage of Small Enterprises
2001-02
7.69
2002-03
7.21
2003-04
7.45
2004-05
7.93
2005-06
9.21
2006-07
10.28
2007-08
11.52
2008-09
12.13
2009-10
13.68
Table
Contribution of SMEs in the GDP on Bangladesh
Numbers of workers
Total Contribution to GDP (Taka)
Percentage of Total contribution
0-1
193 996 555 714
26
2-5
379 663 897 358
51
6-10
73 120 983 681
10
11-20
45 183 240 157
6
21-50
33 960 498 076
5
51-100
15 138 922 373
2
Total
741 064 097 360
100
From 2003-04 to 2010-11 fiscal years the production index of medium and large industry: Table 4
2003-04
2004-05
2005-06
2006-07
2007-08
2008-09
2009-10
2010-11
The production index of medium industry from large industry
272.13
294.72
328.35
360.33
384.82
413.42
442.12
468.28
From the table it is clear that the production index of medium and large industry is increasing every year.
Specialized Bank
Specialized Banks are foreign exchange banks, industrial banks, development banks, export-import banks catering to specific needs of those unique activists. These banks provide financial aid to industries, heavy turnkey projects and foreign trade.
Sectors of Specialized Banks in Bangladesh
The name of some specialized banks are :
Grameen Bank (GB)
Bangladesh Krishi Bank (BKB)
The Dhaka Mercantile Co-operative Bank Limited (DMCBL)
Bangladesh Development Bank Limited (BDBL)
RajshahiKrishiUnnayan Bank (RKUB)
BASIC Bank Limited (Bangladesh Small Industries and Commerce Bank Limited) Bangladesh Somobay Bank Limited (Co-operative Bank) (BSBL)
Ansar VDP Unnayan Bank (AVUB)
Out of the specialized banks, BKB and RKUB were created to meet the credit needs of the agricultural sector while BDBL is for extending term loans to the industrial sector. There are 21 banks and 22 nonfinancial organizations and they regularly give loan to the SME sectors. Bangladesh Development Bank Limited (BDBL) is one of them.
These specialized banks perform some SME activities in Bangladesh. We are going to work with Bangladesh Development Bank (BDBL).
Bangladesh Development Bank Limited (BDBL)
Bangladesh Development Bank Limited (BDBL) is a state owned specialized development Bank of Bangladesh. The bank was incorporated on November 16, 2009 and came into effect with the merger of ailing Shilpa Bank and ShilpaRinSangstha on January 3, 2010, which were established in 1972 to provide loans and facilities to industrial units, help set up new industries and expand investment in Bangladesh.
CHAPTER TWO
SME Activities of BDBL
2.1 Objectives of the SME loan
a) Making employment opportunity, reducing poverty and income discrimination and achieving overall economic growth in SME sector. b) To provide enough loan facilities to consider it.
c) To build committed and eligible micro and medium entrepreneurs through proper financing. d) To provide more financial facilities to women entrepreneurs in industrial and commercial sector. e) To provide and repayment of loan depend on relationship banking. f) Intellectual properties may be used as an alternative of venture capital and creating financial strategy for new and innovative entrepreneurs.
2.2 Target
For the development of economy, SME sectors are the promising sector. For this reason, micro, medium and women entrepreneurs are given priority for getting loan. According to area approach, Bank and other financial institutions are divided branch wise, district wise and sector wise to achieve target. In 2012 their target was 120 crore, achieved 18, 92, 00,000 and distributed 17,45,00,000.
2.3 Principles of BDBL
Govt. principle, SME foundation and direction of Bangladesh Bank are considered as BDBL's principle guideline. Area Approach Method: Any area is famous for any specific industry, that if any area because of geographical
factor is famous for any industry, the bank will give loan for only that sector. It is area approach method.
Cluster Development policy: It is a method of giving loan to a specific group of people for specific project. For this reason BDBL takes Cluster Development Policy.
Giving the priority to small entrepreneur: For increasing economic growth small entrepreneurship is most possible sector. So, BDBL decides to distribute 40% of total loan for small entrepreneur.
Giving priority in manufacturing and service sector: BDBL gives more priority in manufacturing and service sector than trading sector. It tries to make that type of environment which assists to increase production.
Giving priority to women entrepreneur: In our country the ratio of man and woman is 100.3:100 which is provided by National Population Census 2011. So, for the development of the country women's self-development is must. In our country women are active, creative, attentive, devoted in different creative sector. And considering this sense, BDBL gives the priority to woman entrepreneur. Bangladesh Bank emphasize on it and for this, now BB gives 5% reimbursement to BDBL in this loan sanctioning.
Identifying actual woman entrepreneur: By the assistance of BSIC, Handcraft association BWCCI, WEAB, BHWA, and NASCIB BDBL can find out actual woman entrepreneur and can make them expert by giving loans.
2.4 Contribution of BDBL in SME Sector
2.4.1 Activities of BDBL in SME sector:
For enhancing domestic investment to meet rising demand for employment generation, women's empowerment and regional development, the role of SME is indispensable. In line with the government's and Bangladesh Bank's policy guidelines, promoting dynamic SME sector is a priority for BDBL. Bangladesh development bank has taken several steps in this regard, some of which are, 1. Fixation of delegation of power categorically for sanctioning of SME loan
by zonal branch head and officers concerned in head office. 2. Creation of SME Department to guide, monitor and supervise SME related activities, sanction and recovery of loan. 3. For the convenience of selecting SME projects, a list based on area sectors and clusters was prepared and sent to all branches. 4. Provision of collateral free loan for women up to certain limit. 5. Set up of SME cell a help desk/women entrepreneur assistant desk to advise and assist SME entrepreneurs and particularly women entrepreneurs for advisory services. 6. Preparation of SME manual relating to rules regulations and other related information.
Sanction and Disbursement of long and short term loan in 2011-2012 Table 5
SME loan
No. of projects/proposals
Amount in crore taka
Total loan given by BDBL
2011
60
8.57
617.47 crore
2012
195
17.45
785.6 crore
In 2011, BDBL received 1685 loan proposals with loan amount of taka 617.47 crore. Among this loan application, 67 crore for SME loan. In 2012, BDBL received 273 proposals and approved 195 projects. Sanction of loan in SME sector is only 1.4% of total loan in 2011. And in 2012 it is 2.2%.
2.4.2Recent SME activities of BDBL
BDBL distributes single digit SME loan to weavers in Rangpur:
Dhaka, January 13, 2013 (BSS) – Bangladesh Development Bank Ltd. (BDBL) has disbursed single digit (9%) Cluster wise SME loans tk.15,00,000to 'Rangpur
Sotoranji' 15 women weavers as part of the Bank's Corporate Social Responsibility (CSR) initiatives. BDBL has opened account for weavers at tk.10 without any processing fee.
BDBL managing director Dr. MD.Zillur Rahman distributed the loans as the chief guest among the weavers on Saturday, a press release said.
The bank has brought down the interest rate under single digit by relaxing the bank's lending policy under the directives from Bangladesh Bank Governor Dr. Atiur Rahman.
BDBL holds training course:
A week-long training course on 'SME Financing' for the senior officers and SPOs of Bangladesh Development Bank Limited (BDBL) concluded at the city's BDBLBhaban at Karwan Bazar recently.
BDBL signs participatory deal with BB for SME refinancing:
The Bangladesh Development Bank Limited (BDBL) has signed participatory agreement with the central bank for SME (Small and medium enterprise) refinancing.
BB SME and Special Programs Department general manager SukamalSinhaChoudhury and BDBL managing director MdZillurRahman have signed the agreement on behalf of their respective organization on Thursday.
The central bank had created a fund of BDT 6.00 billion in 2008 with a view to expanding the facilities of SME sector.
Under the BB SME refinancing scheme, 21 banks and 22 non-banking financial institutions (NBFIs) have already signed the participatory agreement.
BDBL distributes SME loans to Monipuri weavers in Sylhet:
In January, BDBL has sanctioned cluster wise SME loans to Monipuri weavers in Sylhet. By this step, it has made relation to banking network with Monipuri weaver class in Sylhet for increasing productivity. [Source:
http://www.bdbl.com.bd/SME-Workshop-on-Monipuri-Cluster-in-Sylhet]
2.4.3 SME product:
Introduction of 6 new SME products namely,
1. AsharAlo (for women entrepreneurs)
2. Koler Chaka TakarJhaka (industrial loan)
3. Khamar Bari loans for processing of agricultural products 4. Proshar (business loan)
5. Grihonirmanghurnayomanrin (revolving cash credit)
6. Shadharongrihonirmanrin (residential/commercial)
2.5 SME Sectors:
SME Foundation has given the direction to provide loan on the basis of activities. But BDBL provides loan on the basis of activities and zone.
A. Activities wise sector:
BDBL categories activities wise sectors into three parts.
Table 6
SME sub-sectors under activity wise:
There are about 132 sectors are identified as the SME section of Bangladesh which are provided by SMEF. Among them the most important sectors are: Agriculture and agriculture processing industry
Fishing industry
Preservation of food seed
Hatchery
Processing of dry fish
Information and Communication Technology (ICT) based industry Horticulture & flower cultivation
Light engineering industry
Handicrafts
Leather and leather based industry
Crockery
Photography
Food processing
Poultry and dairy firm
Fish feed industry
Mushroom cultivation
Agricultural accessories
Cyber Cafe
B. Zone wise sectors:
BDBL provides loan considering zonal factors. They are three types: Table 7
Serial no
Name of sectors
1
Approved Cluster sectors
2
Thana wise sectors
3
Approved sectors for all branch
There are a short scenario of zone wise sectors is given below: Table 8
Serial No.
Name Of District
Name Of Thana
Potential Sectors Of SME
1
Narsingdi
NarsingdiSadar, Palash,Shibpur,Belabor, Raipura, Monohordi
Hatchery, Poultry, Fish Feed, Power Loom, Construction Firm,LightEngieniering,Training Center Of Exporting Human Power,Rice Mill, 2
Narayangonj
NarayangonjSadar, Bandar, Sonargaon, Rupgonj, Araihajar,
Garments, nit, Hosiiyari, Twist, Textile business, furniture business, Hotels, Resturants, Jute garments from cotton processing, Wood business, Construction and hardware components. Muli bamboo business, Filing Station, Grocer shop.
Jamdani, Sports net, Textile, Fish farming.
3
Manikgonj
ManikgonjSadar, Shibaloy, Gheor, Doulotpur, Shaturya, Shingair, Harirampur Small Business,Poultry, Fishery,
4
Munshigonj
MunshigonjSadar, Shirajdikhan, Shreenagar, Louhojong, Tongibari, Gojaria Fishing Net,Jewellary,Furniture Making,
5
Gajipur
GajipurSadar, Shripur, Kaliakoir, Kaligonj, Kapasia
Nursery,Plastic Production, Tourist Spot,Entertaining Park, Beauty Toiletries,Diagonestic Center, 6
Jamalpur
JamalpurSadar, Bakshigonj, Deoangonj,Islampur,Melandoho, Madargonj,Sorishabari, Handicraft,Electrical And Electronic Product, 7
Tangail
TangailSadar,Delduar,Vuapur, Modhupur,Gopalpur,Dhonbari, Kalihatee,Ghatail,Nagorpur, Meerjapur,Shokhipur,Basail Agro Tools ,Clinic , Diagnostic Center,
Departmental Store,Restaurant,Readymade Garments, Drags
8
Netrokona
NetrokonaSadar,Kendua, Aatpara,
Light Engineering,
9
Kishorgonj
KishorgonjSadar,Oshtogram,Bajitpur, Karimgonj
Grameen Small Business,
10
Sherpur
SherpurSadar,Nalitbari,Shreebardi,
Rice
11
Mymensing
MymensingSadar,Valuka,Muktagasa, Fulbaria,Gaforgaon
Grocery,Electronic Product,
12
Faridpur
FaridpurSadar, Vanga, Modhukhali, Alphadanga,
Furniture, Fisharies, Jewelries, Jute.
13
Rajbari
RajbarSadari,Pangsha,Baliakandi,Goalondo
Rice Mill, Poultry Farm, Furniture.
14
Brahmanbaria
BrahmanbariaSadar,Akhaora,Nabinagar,Ashugonj
Tailoring, Plantation , Sweetmeat, Phone-Fax
15
Dhaka
Keranigonj,Savar,Dhamrai,Nababgonj,Dohar,
Electronics, Fisheries, Rod-Cement, Poultry Farm.
16
Chittagong
Chittagong Sadar ,Hathajari, Sheetakundo,Fatikchori
Clinic, Tailoring, Bakery.
17
Coxbajar
CoxbajarSadar,Ramu,Teknaf,
Hatchery, Mushroom, Electronics, Fish Processing.
18
Bandarban
BandarbanSadar,Lama,Ruma
Mushroom, Plantation, Solar Power.
19
Khagrachori
Sadar,Ramgor,Matiranga,Panchori,Lokhmichori
Handicrafts, Tailoring, Solar Power.
20
Rangamati
Sadar,Kaokhali,Kaptai,Longdu,Rajstholi,Jurachori
Food Processing, Mushroom.
21
Feni
Sadar,Porshuram,Fulgaji,Sonagaji
Bootlicks, Tailoring, Bakery, Plantation.
22
Noakhali
Shudharam,Kompanigonj,Chatkhali,Begumgonj,Hatia
Agricultural Tools, Plantation, Tailoring, Clinic.
23
Lakhmipur
Sadar,Ramgonj,Raipura,Ramgoti
Bakery, Plantation, Tailoring, Solar Power, Clinic.
24
Comilla
ComillaSadar, Burichong, Brahmanbaria, Laksham
Tailoring, Solar Power, Beauty Parlor, Drug House.
25
Chandpur
Sadar, Matlab, Kachua
Printing Press, Cyber Cafe, Drug House.
26
Khulna
Batiaghat, Dumuria, Dakop
Hatchery, Nursery, Rice Mill, Solar Panel.
27
Shatkheera
SatkheeraSadar, Tala, Debhata, Kolaroa
Mango Plantation, Hatchery, Engineering Workshop.
28
Sylhet
SylhetSadar, Surma, Companyganj, Fenchuganj
Handicrafts, Retail Shops, Fisheries.
29
Shunamgonj
Sadar, Jamalganj, Chatok
Hatcheries, Fisheries, Poultry Farm, Rice Mill.
30
Hobigonj
Sadar, Baniachong, Nabiganj, Madhobpur
Real-Estate Business, Hatcheries, Cold-Storage.
31
Barishal
Sadar, Mahendiganj,Babuganj, Hijla
Production Farm, Poultry Farm, Pulse Mill, Packaging Mill.
32
Vola
Sadar, Doulotkha, Lalmohon
Hotel Business, Petrol Pump, Rice Mill, Nursery.
33
Barguna
Sadar, Bamna, Patharghata
Poultry Farm, Clinic, Dairy Farm, Feed Mill.
34
Moulovibazar
Moulovibazar, Shreemangal, Juri
Retail Shop, Manufacturing And Storage, Tea Garden.
35
Jhalokathi
Sadar, Nolchiti, Kachalia, Baufol
Fisheries, Furniture, Hotel Business, Jewelries.
36
Pirojpur
Sadar, Mothbaria, Swarupkathi
Hotel Business, Jewelries, Pottery, Nursery.
37
Potuakhali
Baufol, Sadar, Galachipa
Pharmacy, Clinic, Furniture,
38
Shariotpur
Palong, Jajia
Jute Mill, Pottery, Handicrafts, Workshops.
39
Madaripur
Sadar, Shibchor
Jute, Dairy Farm, Furniture, Fisheries.
40
Rangpur
Sadar, Mithapukur, Peergacha
Handloom Industry, Soap Industry, Printing, Plastic Product, Jute Industry, Dairy Firm, Auto Rice Mill, Nursery, Biogas, Cold-Storage Etc. 41
Kurigram
Sadar, Fulbari, Chimari
Jute Industry, Cold-Storage, Small Power Plant, Hatchery, Dairy Farm Etc. 42
Lalmonirhat
Sadar, Hatibandha, Kaliganj
Tea Industry, Dairy Farm, Health Service (Clinic, Beauty Parlor, Gymnasium), Small Power Plant, Hatchery Etc. 43
Nilphamary
Sadar, Dongra, Dimla
Ceramic Industry, Garments Factory, Small Power Plant, Cold Storage, Dairy Farm, Agricultural Industry Etc. 44
Dinajpur
Sadar,Kaharol, Birol, Nawabganj
Nursery, Brick Field, Hatchery, Dairy Farm, Cold-Storage Etc. 45
ThakurgaonSadar
Sadar, Haripur, Peerganj
Dairy Farm, Bread And Biscuit, Rice Mill Etc.
46
Panchagor
Sadar, Debiganj, Tetulia
Tea Processing, Cold-Storage, Dairy Farm, Small Power Plant Etc. 47
Bagerhat
Sadar, Mollarhat, Rampal, Mongla
Hatchery, Poultry Farm, Furniture Industry Etc.
48
Jessore
JessoreSadar, Avoynagar, Sharsha, Monirampur
Handicraft, Hatchery, Engineering Work Shop, Rice Mill Etc.
49
Jhinaidoho
Maheshpur, Kaliganj, KoatChandpur,
Solar Panel, Onion, Garlic, Banana Cultivation, Rice Mill Etc. 50
Magura
MaguraSadar, Shreepur,Shalikha
Jute Trading, Rice Mill, Solar Panel, Small And Cottage Industry. 51
Norail
NarailSadar, Lohagora, Kalia
Fabrics, Shoe Business, Cottage Industries.
52
Gopalgonj
GopalganjSadar, Tungipara, Kotalipara
Poultry Farm, Sugar Cane, Solar Panel, Small Business.
53
Rajshahi
Sadar, Rajpara, Poba, Bagha, Bagmara
Jewelries, Nursery, Potato Business, Electronics.
54
Pabna
Sadar, Iswardi, Chatmohor
Design And Fashion Ware, Photography, Welding, Poultry Farm. 55
Meherpur
MeherpurSadar, Mujibnagar, Gangni
Food Processing, Small Business, Tourist Industry, Furniture, Fertilizers. 56
Kustia
KustiaSadar, Mirpur, Veramara
Pathology, Information-Technology, Dairy Farm, Handlooms, Cold Storage, Hatcheries. 57
Chuyadanga
Sadar, Jibon Nagar, AlamDanga
Nursery, Mobile Phone Business, Pop Corn, Small Business.
58
Chapainobabgonj
Sadar, Shibganj, Volahat
Aluminums, Bio-Gas Plant, Food Processing, Repairing, Dairy Farm. 59
Natore
Sadar, Shingra, Boraigram, Lalpur
Dairy Farm, Sweetmeat, Pathology, Handicrafts.
60
Bogura
BoguraSadar, Shibganj, Sonatala, Gabtali
Normal Agricultural Machinery, Poultry, Boiler, Cold-Storage, Handicraft (Women Entrepreneur), Bread, Food Manufacturing Factory, Battery, Biogas Plant, Nursery, Plastic Factory, Jute Mill, Rice Mill. 61
Naogaon
NaogaonSadar, Dhamurhat, Porsha,Mohadebpur
Rice Mill, Handloom Factory, Food Factory.
62
Jaipurhat
Sadar, Kalai, Panchbibi
Rice Mill, Engineering Workshop, Poultry Feed, Cold –Storage. 63
Gaibandha
GaibandhaSadar, Shaghata, Palashbari
Rice Mill, Garments Factory.
64
Sirajganj
Sadar, Tarash, Belkuchi, Royganj
Handloom Industry, Rice Mill, Spinning Mill, Poultry Feed, Manufacturing
Factory, Dairy Farm, Oil Mill.
2.6 SME Loan procedure
Required quality of being a client:
a) Applicants should be citizen of Bangladesh.
b) Applicants should be literal.
c) Entrepreneur should be interested, industrious, vigorous and honest, experienced physically and mentally fit and also enable to lead trade and commerce. d) Applicants should be sole proprietor, partnership business and private LTD. e) The business organization must have a bank account.
f) Business firm should be permanent.
g) The entrepreneur must have one year experience in the sector of business, he wants to invest. h) In which type of business there is allow to be invested.
i) Legal business like that trade license, vat registration TIN, NOC etc. j) The sources of the investment and paid capacity should be reliable to the manager. k) The profanity of increasing present and future market.
l) CIB report.
m) Sufficient opportunity of infrastructure and expert and experienced labor force. n) Having ability to pay installment from business income.
o) Besides, other features which are rechargeable through Bank circular.
2.7 Pattern of Ownership
BDBL provides different amount of loans for different types of ownerships. (a) Sole proprietorship
(b) Registered Partnership and Social Institution
(c) Private Limited Company
2.8 Size of loan
Table 9
Type of Enterprise
Amount of loan
Project/ term loan
Current capital/ cash loan
Small enterprise
(service trade)
50000-25 lac
50000-25 lac
Small enterprise
(Manufacturing)
50000-5 lac
50000-5 lac
Medium Enterprise
(service trade)
More than 25 lac and up to 3 crore
More than 25 lac and up to 3 crore
Medium Enterprise
(Manufacturing)
More than 50 lac and up to 7.5 crore
More than 50 lac and up to 7.5 crore
2.9 Duration of loan
(a) Short term till 12 months.
(b) Maximum 5 years with grace period.
2.10 The ratio of loan equity
(a) For tk.50 lacks in SME sector the ratio of equity will be 60:40. (b) For more than 50 lacks in SME sector the ratio of equity will be 50:50.
2.11 Interest Rate
Recently BDBL have made reimbursement contract with Bangladesh Bank which is shown in the following: Table 10
Sector
Interest rate on loan
General
15%
Agro processing
10%
Women entrepreneur
14%
Generally BDBL fixes interest rate at 15% per 3 months for service, manufacturing and trading sector and at 14% per 3 month for women entrepreneurs.
Now BB makes an agreement with BDBL for reimbursing in
Agro-processing.
ADB.
Women Entrepreneurs.
Recently In January, 2013 Bangladesh Bank have updated interest rate for SME sectors which are given to BDBL. These interest rates are in the following: Table 11
Sector
Rate paid on SME loans from the organization's own fund (minimum-maximum) Rate paid on received refunding SME loans on agro processing and women entrepreneur (minimum-maximum) Cottage
Periodic capital
current capital
Periodic
current
Industry
15%
15%
10%
10%
service
15%
15%
10%
10%
Micro
Industry
15%
15%
10%
10%
Service
15%
15%
10%
10%
Small
Industry
15%
15%
10%
10%
Service
15%
15%
10%
10%
Medium
Industry
15%
15%
10%
10%
Service
15%
15%
10%
10%
Women
Industry
14%
14%
10%
10%
Service
14%
14%
10%
10%
2.12Mortgage loan:
Table 12
Serial no.
Loan range
Nature of mortgage
1.
Up to 5 lac
I. No need of keeping mortgage of Immovable property.
II. Two first-class gadgeted officers guarantee is needed only. 2.
Above 5 lac
I. Registered Immovable property is needed.
II. Plant and machinery can be used as mortgage.
III. In respect of project loan FACR (fixed assets coverage ratio) will be 1.25 times.
II.13 Processing of SME loan application
Assessment fee:
Will be paid 1/8th of 1% (at least 3000 taka) of total project cost. Entrepreneur should have to purchase an application form by 100 taka. And the required documents he will have to submit are as follows:
List of required documents/papers for the application of SME loan A. General Papers:
1. Passport size attached photo of the entrepreneur and guarantor. 2. Present and permanent address of the entrepreneur and the organization. (Including mobile or telephone no.) 3. Attached signature of the entrepreneur/ entrepreneurs.
4. Certificate of nationality of the entrepreneurs.
5. Details description of the experience of entrepreneurs about SME sector. 6. Trade license in case of business organization.
7. Receipt of the 'union parishad tax'.
8. Papers about income tax paid by entrepreneurs.
9. Details statement about all assets of the entrepreneur.
10. Declaration of the entrepreneur about the sources of money for investment. 11. Statement about any liabilities of entrepreneur from any bank or financial institutions. 12. Permition from the local authority to build new industry. 13. Declaration of the entrepreneur about to follow the rules and regulation of the Factory Act 1965. 14. Documents about Mortgage/land/Business Place:
I. In case of assets owned by purchase, main deed, SA, RS, BS, or certified copy of the ledger and DCR. II. In case of asset from family CS/SA, RS, BS or certified copy of the ledger with inheritance related certificated and distribution aggrement. III. Receipt of new year rent.
IV. In case of land allocated by BSIC main allocated paper, certificate of lease, statement of payment of installment is needed. V. In case of government allocated land main paper from Ministry of Land, paper of allocation is needed. VI. Boundary of mortgage land and map with signature of the mortgagor. VII. Statement about the owner of the mortgage asset and
NEC from district register office. 15. Mouza map of the land and map of the industry.
16. Site panel lay-out of the industry athorised by proper authority. 17. In case of loan proposal of more than 50 lac SME profile is needed.(with details about financing, marketing and management). 18. Industrial infrastructural design, drawing (base column), roof, floor etc must be submitted by the approval of an engineering institution/engineer(civil).The design of the constructed factory must be approved by the BSIC. 19. In case of machinery industry, design of machinery construction must be submitted. 20. In this regard, three copies of competitive tender of all essential imported foreign machinery must be submitted by the local indentor. 21. In this regard, three copies of competitive tender of all essential local machinery must be submitted. 22. From a guarantee paper PDB/REB/Gas Transmition and Distribution of electricity/gas providing.(If needed a copy of demand note). 23. An entrepreneur must have enough security for current capital for the industry. 24. A testimonial from the authority of environment pollution controller. 25. A technical report from especial institution about new technology. 26. From a third party who is reliable and husband /wife and parents must collect a personal guarantee paper. 27. Deposit and slip of deposit (if needed).
B. Papers of company
28. For company,Memorandum and Articles of Association,Certificate of Incorporation and Commencement of Business Certificate/Attested copy of Certificate. 29. An announcement of industrial land in the name of company. 30. In case of old company, Balance Sheet of last three years. 31. A description of Bank Balance.
32. Board of Director's statement of work about receiving loan. 33. A description of all assets of each Managing Director.
C. Partnership Firm
34. In this regard, Partnership document and Letter of partnership must be submitted to the register. 35. Regulation copy about receiving and repayment of loan, managing account, editing documentation etc. 36. A description of all assets of the partners.
2.14 Risk Analysis
After receiving the documents the management will analyze credit risk and risk grading. For this purpose they form a SME cell.
SME cell
The SME cell organized with the following posted employee will be active at SME department of head office and every zone office and branch in order to help make possible entrepreneur with the idea of probable entrepreneur selection by testing entrepreneur's ability on the basis of conversation with entrepreneur, giving suggestion and co-operation about SME loan proposal, rules and regulation inaugurated by government and Bangladesh Bank, rules of industry, rules of export-import, interest rate, procedure of loan payment etc.
Table 13
SL No.
SME dept. Head office
Zone office
Branch office
Post
Number of employee
Post
Number of employee
Post
Number of employee
01.
DGM / AGM
1
DGM
1
AGM / SPO
1
02.
SPO
1
SPO
1
PO
1
03.
PO
1
PO
1
SO
1
SME cell formed in different organization works as both counseling center and care center and provide required co-operation and counseling to the woman entrepreneur. Loan documentation: loan documentation is to prepare and accept documents according to law.
Distributing method of loan: After sanctioning the loan each installment money will be given by proper evaluation of their proper implication.
Machine collecting method: For establishing SME entrepreneurs can collect machine by tender.
Re payment of loan:
In respect of term loan: repayment period of this type of loan is five (05) years and grace period is 6 months. Repayment of loan will be done by quarterly or half yearly. In respect of current capital loan: : repayment period of this type of loan is one (01) year. Repayment of loan will done by
considering turnover.
Monitoring of loan payment: Related officers will monitor whether the loan have been given to appropriate person.
2.15 Limitations and Problems
Although BDBL is enhancing its contribution on SME sectors, it has some lacking which should be overcome: a) It has not enough technological support comparatively other financial and non-financial institutes which provide SME loans. b) In the new branches of BDBL, online facilities have not reached yet. c) BDBL does not give loan to the new entrepreneur having no experience or the experienced entrepreneur having no collateral. d) The remote service facilities have not improved by BDBL as the other financial and non-financial institutes. e) Poor customer service.
f) Poor customization in SME sectors.
g) Providing loan in unnecessary sectors.
h) Unfriendly behavior with customers.
i) There are too much outstanding loans and the collection process is comparatively slow than other financial and non-financial institutions. j) There is less skill training institution of BDBL.
k) Lengthy and complicated procedures in getting loan.
l) Lack of adequate investments.
m) Irregular/Inadequate supply of power.
n) High rate of interest on SME loans in banks.
o) Inadequate availability of raw materials.
p) Absence of clear-cut government policies.
q) Lack of research and development facilities.
CHAPTER THREE
3.1 Recommendations
A. Most of the SME entrepreneurs are novice i.e. they have not proper managerial training and experience. So adequate training and experience of the entrepreneur should be provided. B. Proper education and necessary skills are very important to run an enterprise. Unfortunately it is true that entrepreneurs who are operating SMEs in Bangladesh have not proper education and necessary skills. So, BDBL should provide proper education and skill. C. The key problems towards the development of SMEs are the lack of access to credit. Availability of credit helps the entrepreneur to adopt up-to-date technology and help them to cope with challenges. So, BDBL should provide the availability of credit facilities. D. The favorable state policy and regulatory environment is very important for the development of the industries of any country. BDBL have to take initiatives is playing a vital role for the development of SME sectors. E. The main nature of technology is that it is changing continuously. From then every business started to adopt the new technology. But for lacking of proper knowledge and technological knowledge how many small business entrepreneurs remains unfamiliar with new technologies. Even those who hold better position in their business are unaware about these technologies though there is no alternative without adopting it. So, BDBL should introduce entrepreneurs with updated technologies and provide maximum support to adopt with the new technologies. F. Poor and inadequate infrastructure is a major problem for the SME sector in Bangladesh. So, BDBL should develop the infrastructure of Bangladesh for supporting smooth SME activities. G. Market information is very important for the development of the SME sectors. Because it is the era of information technology. But in Bangladesh most of the entrepreneurs still heavily dependent on private or physical contact for trade related information. The reason behind this is their inability to understand the data and poor connectivity in rural areas. As the information is available online the only steps needs to take increasing the technological knowledge how for the entrepreneur and developing the understanding capability of the entrepreneurs. Making strong internet connection is also influential factors to develop better infrastructure. So, BDBL should ensure the available market information. H. The market system of Bangladesh is still to develop market is not perfectly competitive. So, the BDBL should take some initiatives to develop a perfectly competitive market for the safe development of the SME sector. I.
3.2 Conclusion
From the study, it is obvious that for the sustainable and ensured economic development of Bangladesh small and medium enterprise sector (SME) must give intensive emphasis. Development from the grass root level needs to be ensured.
As the experiences of SME finance in Bangladesh Development Bank Limited (BDBL) we suggest, there is critical need for putting in place a credit delivery system that evaluates the credit worthiness of borrowers, on a basis other than fixed asset ownership. The evaluation may require examining transaction records of the borrowers, assessing the value of movable assets etc. There will also be the need for enhanced post disbursement monitoring. An effective SME finance policy will have to cover such enhanced cost of credit administration. In addition to credit guarantee or refinancing facility there will have to be adequate rediscount facility for the primary lender to accommodate these costs. Such credit line also needs to be made available. The financing scheme should also include special provisions for women entrepreneurs. Indeed, the Implementation of appropriate policies and strategies a prerequisite to harness sustainable competitiveness of SMEs around the country. Suggestive remarks have been stipulated in this write up. With that paradigm, proactive policy is essential to enact them. The first step this regard is to make BDBL feel aware of the competitive challenges it has to face. The next step is to help SMEs prepare to meet the challenge by understanding their strengths and weaknesses and providing the inputs it needs to help it upgrade. The main inputs are finance, market information, training, infrastructure development, R&D, management tools, technology, skills and links with institutions for support services.
References:
1. Khan Yeasmin Rubina, Senior Principal Officer, SME Department, Bangladesh Development Bank Limited, Motijheel, Dhaka. 2. www.bdbl.com.bd
3. BDBL Annual report_2011.
4. SME Manual _2012
5. The Financial Express, November12, 2012
6. Roy Dipok Kumar.
7. Bangladesh Economic Survey, 2011.
8. IGC/MIDAS survey
9. http://wiki.answers.com/Q/What_is_specialize bank
10. www.iiste.org/Journals/index.php/RJFA/article/download/549/435 11. http://en.wikipedia.org/wiki/Bangladesh_Development_Bank
12. http://en.wikipedia.org/wiki/Bangladesh_Development_Bank
13. bankinfobd.com
14. http://www.businessnews-bd.com/index.php?option=com_content&view=article&id=6183:bdbl-signs-participatory-deal-with-bb-for-sme-refinancing&catid=48:banking&Itemid=56 15. Bangladesh Bank.