A River by A.K. Ramanujan Essay Sample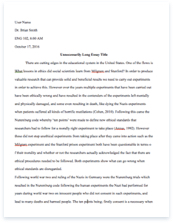 The whole doc is available only for registered users
OPEN DOC
Pages:
Word count: 397
Category: poetry
Download Essay
A limited time offer!
Get a custom sample essay written according to your requirements urgent 3h delivery guaranteed
Order Now
A River by A.K. Ramanujan Essay Sample
Madurai of Tamil Nadu, South India is a holy city. It is full of temples and poets. A river named Vaikai flows through this city. The poets of ancient times as well as modern times have written poems on this city and her temples. They have also written on the river and floods.In the poem, we get a picture of the summer season and rainy season as well. In the summer season, the river is dry and only a very small and thin stream flows. The stream is so thin that the ribs of sand made by the flowing water are clearly visible. Every summer a lot of straw and women's hair stick to the send on the outlets in the causeway and obstruct the free flow of water. The rusty bars under the bridge have patches of repair all over them. Some of the stones on the bed of the river are dry and some of them are wet. All are clearly visible in summer, because the river is dry. When there is flood, in the river, the people everywhere talk about the inch-by-inch rising of water and the number of stone steps submerged at the bathing place. They talk about the three village houses being washed away by the flood. They also talk about how a pregnant woman and two cows were carried away by the strong current of the river.
They know that the names of the two cows were Gopi and Brinda. But no one knew the home of the women who was crying and carried off. This means that everyone was indifferent to the suffering of this woman. Even the poets did not mention her name in their poems. They wrote about the flood.The new poets are equally indifferent to the suffering of the pregnant woman. She had probably twins in her belly, which might have kicked the walls of her womb when she was drowned in the river. They write about the two cows, the three damaged and washed away village houses. But they mention the woman casually. They do not brother to know her name or her whereabouts.In the poem, the poet concludes that both the groups of the poets, past and present are callous and indifferent to human suffering. The poet A.K. Ramanujan has ironically exposed the heartless attitude of both the old and new poets.