A Role Model that has shaped and developed my life, morals, and values Essay Sample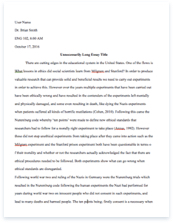 The whole doc is available only for registered users
OPEN DOC
Download Essay
A limited time offer!
Get a custom sample essay written according to your requirements urgent 3h delivery guaranteed
Order Now
A Role Model that has shaped and developed my life, morals, and values Essay Sample
Every person has a role model that they look up to. This person is a vital part of their life and shapes them as a person and develops their morals and values. For me, this person is my grandmother, Helena Fenton.
My grandma is a huge part of my life. I know I can always look to her for guidance, respect, and knowledge. She has always been there for me when I've needed her most. I can confide stuff to her that I can't tell my parents or friends. She talks to me about my problems and helps me work through them and always gives me good advice. She has experienced so much in her life that it seems she always has an answer for everything because she's gone through something similar.
I also look up to my grandma as a role model because of who she is as a person. She devotes her whole life to other people. When she was young, she raised her siblings after her parents died when she was only 17. This taught her responsibility and made her basically give up the rest of her childhood to become the primary care giver and guardian of her own siblings. During the war, she became a nurse to help the wounded and dying. Then, she had a family of her own and when my grandpa got sick, took care of her children and her own husband. When my grandpa was dying she told me that she wanted me to do more with my life then she ever has. I told her she was ridiculous, because what she does in her life is just as important as a person with a career or money. It's better to help other people and do as much as are within your means to help others then to devote your life to the advancement of yourself.
Later on in life, she now gives everything she has to her family. She spends as much time as possible with me, my nephews and nieces, my brothers, and my parents. She also devotes the rest of her life to church and helping others. She practically runs the church that she goes to, organizing countless events and kept it from being financially devastated. And, she takes every opportunity to help the unfortunate. She cooks for homeless shelters, organizes midnight runs, and works at food pantries organizing, storing, and giving out food. She gives all her old stuff to the Salvation Army and always taught me that if I'm not going to use something then it's better off with someone else that will.
All of this has taught me that some people are self-less. Like my grandma, these people give all they have for the people around them. This is a virtue which I will try to achieve in my life. Although it may be hard, I know that it is possible. My grandma also shaped my morals. She helped me develop wrong from right and how to handle certain situations. She is an example of what I want to be later in life. Although I do want a career, I also want to be like her and give as much as I can to people who can't help themselves.
Once my grandma passes away I know it will take me awhile to get over the loss because my grandma and I have such a close relationship and she means so much to me. However, I know that she will look down on me and be my guardian angel for the rest of my life and watch over my entire family for generations to come. When I grow up and have a family of my own, I want to be able to tell my kids how great of a person my grandma was. I want to pass her down to them in stories and examples so that they can learn from her life the way that I did. If she can't be there physically, at least I could try and represent who she was and why she was such a great person. This way, my children might be able to learn the same morals and values that I have learned from my grandma and she might help shape them for the better in the way I know she has shaped me.