A Rose for Emily Summary Essay Sample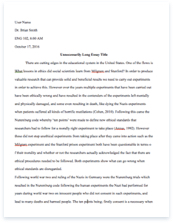 The whole doc is available only for registered users
OPEN DOC
Pages:
Word count: 666
Category: Summary
Download Essay
Get Full Essay
Get access to this section to get all the help you need with your essay and educational goals.
Get Access
A Rose for Emily Summary Essay Sample
This study is primarily concenrned of time to the study of William Faulkner's A Rose for Emily. This study aims to provide insights. Furthermore, 'time'-the main focus of this paper-will be elaborated on and then identified in A Rose for Emily based on 'story time' and 'discourse time'. These theoretical discussions are taken into consideration while analysis of A Rose for Emily.
1. Introduction
William Faulkner's tale A Rose for Emily was first published in 1930. A brief historical review of this period provides the links between tale and history and lets us glimpse at Faulkner's brilliancy. The narrative encloses a period of around 40 years related to the historical period previous to its publication. A Rose for Emily deals with the economic decadence of the south as well as the decadence of its cultural and social values. Emily's character comes to represent this state of painful change in this society. Both the decadence of traditional values and Emily's personal and economic ruin confirm the vision of a present that disregards once valued customs and tradition.
The last representative of a traditional family of the South, Emily becomes the depositary of Southern values. Her majestic figure becomes fundamental in the maintenance of their traditional values and their way of living. Emily is charged not only with her expectancy but also the citizens' hope for the maintenance of traditional behaviors of the southern society. The burden of these charges gives rise to the instability of Emily's position that eventually leads her to the act of killing. This point of view, indeed, has been a common assertion in the criticism regarding Faulkner's short story (Dilworth, 1999, Fang, 2007).
The notion of time in Faulkner's short story: "A Rose for Emily", is challenging in that Faulkner has manipulated "time" in his distinctive and unique way. He does not rely on a conventional linear approach in this short story, but what we, as readers, perceive is the continuous shifting, stretching, and breaking the linear order of time. The present study is relies on the two concepts of 'discourse time' and 'story time'. 'story time' emerges from 'the interplay of space, events, characters, and plot structure (Scheffel et al., 2013). What follows, is a review of the main concepts and theories concerning the issues of narratology, narrative, and their inseparable component: 'time'.
2. Literature Review:
Time and Temporal Shifts
In "A Rose for Emily," Faulkner does not rely on a conventional linear approach to present his characters' inner lives and motivations. Instead, he fractures, shifts, and manipulates time, stretching the story out over several decades. We learn about Emily's life through a series of flashbacks. The story begins with a description of Emily's funeral and then moves into the near-distant past. At the end of the story, we see that the funeral is a flashback as well, preceding the unsealing of the upstairs bedroom door. We see Emily as a young girl, attracting suitors whom her father chases off with a whip, and as an old woman, when she dies at seventy-four. As Emily's grip on reality grows more tenuous over the years, the South itself experiences a great deal of change. By moving forward and backward in time, Faulkner portrays the past and the present as coexisting and is able to examine how they influence each other. He creates a complex, layered, and multidimensional world.
Faulkner presents two visions of time in the story. One is based in the mathematical precision and objectivity of reality, in which time moves forward relentlessly, and what's done is done; only the present exists. The other vision is more subjective. Time moves forward, but events don't stay in distant memory; rather, memory can exist unhindered, alive and active no matter how much time passes or how much things change. Even if a person is physically bound to the present, the past can play a vibrant, dynamic role. Emily stays firmly planted in a subjective realm of time, where life moves on with her in it—but she stays committed, regardless, to the past.