A Troubled Paradise Essay Sample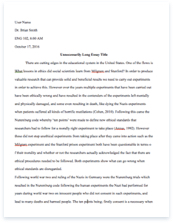 The whole doc is available only for registered users
OPEN DOC
Download Essay
A limited time offer!
Get a custom sample essay written according to your requirements urgent 3h delivery guaranteed
Order Now
A Troubled Paradise Essay Sample
Sovereignty is a sway favor of the omnipotent Almighty Allah to humankind; freedom, by all means, refers to human beings and to other creatures and does hold its magnitude in all aspects. It has widely been manifested by the human history that human beings have ever been striving for freedom, thus, the impression bands no dilemma in it as liberty stands to be the at heart right to all.
It has been 70 years since the first shots were fired in the conflicted territory, Kashmir over its status which still remains undecided. Kashmir is a small region in the north of India; a part of the Jammu and Kashmir state which is the northernmost state in India, nestled in the foothills of the Himalayas, the Kashmir region is of great strategic importance and beauty which makes it a very prized possession. The conflict between India and Pakistan, two lands united by history but divided by destiny, runs deep.
Most of the noted political scientists and leaders on both sides of the borders feel that the state of Kashmir which has always been a bone of contention, an eyesore ever since India and Pakistan achieved their independence is the major cause of this rivalry. To put an end to this long going turmoil the Kashmir Valley with the support of the United Nations should form the basis for an independent state in order to put a stop to war, allow for economic growth and for the Kashmiris to exercise their right to self- determination.
Freedom, for Kashmir, is a search for the lost distinctiveness of its rich cultural and pious class of the medieval world. The issue of Kashmir is not a run of the mill as most of the people think. People of Kashmir are on their last legs for the future of their unborn. The Kashmir conflict is a territorial conflict principally between India and Pakistan, because of assorted reasons like religion, region, people etc. which started just after the partition of India in 1947.
Pakistan considers Kashmir as its core and only political dispute with India leading to massive wars. So does the international community, except India. Even before India and Pakistan won their independence from Britain in August 1947, Kashmir was hotly contested for same reasons. Both of the lands take different stances on the undecided Kashmir and its unresolved issue. According to India's bureaucrat, Kashmir is an "integral part" of India. Pakistan's official locus is that Kashmir is a disputed territory whose final status must be determined by the people of Kashmir.
Certain Kashmiri independence groups believe that Kashmir should be independent of both India and Pakistan and should function like other territories. Under the partition plan postulated by the Indian Independence Act, Kashmir was free to comply with India or Pakistan. The Maharaja (local ruler), Hari Singh, chose India and a two-year war erupted in 1947. A new war erupted in 1965, while in 1999 India fought a brief but cynical conflict with Pakistani-backed forces. By that time, India and Pakistan had both claimed themselves to be nuclear powers.
Kashmir has been a dangerous hornet's nest between the nuclear-armed neighbors India and Pakistan. The trade of fire amongst their forces crossways the Line of Control, which parts Azad Kashmir from Occupied Kashmir, is a humdrum affair. The Line of Control divides the region in two and these remain one of the most heavily militarized zones in the world. Now that both India and Pakistan have acquired nuclear weapon potential, the likelihood of a third war amid them over Kashmir, which may involve the use of nuclear weapons, cannot be ruled out.
Kashmir may be a cause of a likely nuclear disaster in South Asia, which should be averted with an intrusion by the international community. India has officially stated that it believes Kashmir to be a crucial part of India, though the then Prime Minister of India, Manmohan Singh, stated after the 2010 Kashmir Unrest that his government was willing to grant autonomy to the expanse within the purview of Indian constitution if there was unanimity among political parties on this issue.
India embraces that the Instrument of Accession of the State of Jammu and Kashmir to the Union of India, taken up by Maharaja Hari Singh (erstwhile ruler of the State) on 25 October 1947 and executed on 27 October 1947 between the ruler of Kashmir and the Governor General of India was a permissible act and completely lawful in terms of the Government of India Act (1935), Indian Independence Act (1947) as well as under international law which as such was total and irretrievable.
The Constituent assembly of Jammu and Kashmir had unanimously sanctioned the Maharaja\'s Instrument of Accession to India and adopted a constitution for the state that motioned for an unremitting unification of Jammu and Kashmir with the Union of India. India claims that the constituent assembly was a representative one and that its opinions were those of the Kashmiri people at the time.
United Nations Security Council Resolution 1172 tacitly accepts India's stand regarding all stupendous issues between India and Pakistan and urges the need to resolve the dispute by means of mutual dialogue without the need for a plebiscite in the framework of UN Charter. India does not agree to take the two-nation theory that forms the basis of Pakistan's claims and contemplates that Kashmir, despite being a Muslim-majority state, is in many ways an "integral part" of secular India.
The state of Jammu and Kashmir was provided with a noteworthy autonomy under Article 370 of the Constitution of India. Pakistan upholds that Kashmir is the "jugular vein of Pakistan" and a currently dubious territory whose final status must be established by the people of Kashmir. Pakistan's claims to the impugned region are based on the rejection of Indian claims to Kashmir, that is to say, the Instrument of Accession. Pakistan contends that the Maharaja was not a popular head, and was interpreted as an autocrat by most Kashmiris.
Pakistan maintains that the Maharaja used brute force to subdue the populace. Pakistan states that Indian troops were in Kashmir before the Instrument of Accession was contracted with India, and in view of that Indian troops were in Kashmir in violation of the Standstill Agreement, which was designed to preserve the status quo in Kashmir (although India was not a participant in the Agreement, which was take up among Pakistan and the Hindu ruler of Jammu and Kashmir). The popular Kashmiri insurrection makes plain that the Kashmiri people no longer wish to remain within India.
Pakistan puts forward that this means Kashmir either wants to be with Pakistan or independent. According to the two-nation theory, one of the doctrines that are cited for the dividing wall shaping India and Pakistan, Kashmir should have remained with Pakistan, because it has a Muslim preponderance. Pakistan has noted the extensive use of extrajudicial killings in Indian-administered Kashmir carried out by Indian security forces while claiming they were wedged up in encounters with militants. These happenstances are commonplace in Indian-administered Kashmir.
The encounters go generally uninvestigated by the authorities, and the guilty parties are pardoned the criminal prosecution. Pakistan dispute claims by India with an indication to the Simla Agreement that UN resolutions on Kashmir have lost their germaneness. It argues that legally and politically, UN resolutions cannot be outmoded without the UN Security Council espousing a resolution to that effect. It also maintains that the Simla Agreement called attention to exploring a peaceful two-pronged conclusion, without eliminating the role of UN and other negotiations.
This is based on its elucidation of Article 1(i) stating \"the principles and purposes of the Charter of the United Nations shall govern the relations between the two countries\". The state has 3 sub-regions – Jammu, Kashmir, and Ladakh. In Kashmir valley Muslims are prevalent. However, both in Jammu and Ladakh, non-muslims such as Hindus and Buddhists are ascendant. Many Muslims would like to unite with Pakistan, but all non-Muslims want to be with India. The Muslim part is sandwiched between the Hindu part and the Buddhist part.
This means abrasion of the Muslim part and assimilation with Pakistan is not easy. "This is not a pious fight. It is a fight for land,\" says a 20-year-old businessman. "Though the majority are Muslims, it does not mean we want an Islamic state,\" says a 29-year-old computer professional. The state should be governed by democracy, with sharia law a personal matter, says a 31-year-old businessman. Traditionally, Kashmiris have practiced Sufi Islam and lived in conjunction with a good-sized Hindu population. During the 1990s, most of the Hindus fled the Kashmir Valley after attacks from radicals.
Kashmiri Muslims often lament the evacuation, claiming it was not their deed, while the Hindu exiles assert that they were the victims of bigoted, militant Islam. The two main separatist leaders blend religion and politics. Syed Ali Shah Geelani has been a member of Jamaat-e Islami, a Pakistan-based religious party that summons for sharia. He wants Kashmir to be part of an Islamic state, one where there would be no prejudice built on religion and girls would be educated, independently. The other leader, Umar Farooq, holds the religious title of Mirwaiz, or spiritual head of Kashmir's Muslims.
Most experts see independence as dubiously anytime shortly. India dreads giving up Kashmir could enthuse separatist movements in other boroughs and embolden Pakistan to see Islamic terrorism as effective. Both India and Pakistan fear the loss of water privileges. Also working against the separatists are their wide territorial claims. Kashmir includes just the Muslim-dominated valley for the separatists, but the Hindu-majority region of Jammu, the Buddhist region of Ladakh, and the northern lands of Pakistan that do not recognize with Kashmir.
India and Pakistan have come close to a plan that would concede autonomy to parts of Kashmir on both peripheries of the Line of Control. The two countries resumed talks in late March. Some separatists are prepared to enter into an autonomy deal as long as it does not close off future conciliations for sovereignty. Many Indian officials still hope that with a combination of better policing and economic development Kashmiris would give up their struggle.
The blissful splendor of Kashmir valley that's cradled in the colossal Himalayas and nourished with Indus and Satluj in their absolute virtue of wholesomeness; sharply contrasts with forlorn hope of autonomy glimmering in the eyes of Kashmiris for years. But apparently, the leading tourist fascination has now been labeled as 'the most treacherous place on earth'. Out of all, the best political solution to see termination to bloodshed in Kashmir is that Kashmir should be an autonomous state so as to place a halt on wars, consider budgetary development and also, for the Kashmiris to practice their right to self- determination.
It is essential that Article 370 is abrogated and Kashmir's full integration is achieved. There are some additional constraints which should be taken care of by the popular administration without any more ado. An objective Kashmir could be created from the Kashmir Valley – currently under Indian administration – and the slender strip of land which Pakistan calls Azad Jammu and Kashmir. This would set aside the advantageously significant zones of the Northern Areas and Ladakh, bordering China, under the expertise of Pakistan and India correspondingly.
However, both India and Pakistan would be improbable to enter into deliberations which would have this scenario as a conceivable outcome. It has been considered by some as the well thought-out solution because it would take in hand the tribulations of those who have been skirmishing against the Indian Government since the mutiny began in 1989. The boiling Kashmir can be quietened down by making it an independent state which would cause no more wars and carnage.
If India and Pakistan give up their hegemony of the valley and make the valley area (about 5% of the disputed area) into a quasi-independent nation with UN domination or a fortified neutrality analogous to Switzerland, this could operate as a sort of buffer state (in the earlier days major powers used to have such buffer days between them). India and Pakistan could provide 50% of equipped forces each to this fresh authority. India would go down some territory but so would Pakistan and it kind of would be more palatable.
For India, the plusses are that the rest of state can be utterly amalgamated into India with no distinctive eminence, diminution of the army finances required to watch over the valley, reduction of frontier wrangles with Pakistan and recuperation of its overall brand image in the world stage. Pakistan leaders can claim a massive victory (given that they have got some territory out of India) and take up again that normal relationship with India. Adding on to what has been said above, autonomous Kashmir would have better economic conditions and would be acknowledged again for its expertise.
Kashmir\'s economy is home to on agriculture. Traditionally the indispensable crop of the valley has been rice, which forms the first food of the people. Historically, Kashmir became renowned worldwide when Kashmiri Wool was freighted to other regions and nations (exports have ceased due to decreased abundance of the Cashmere goat and increased competition from China). Kashmiris are well adroit at knitting and making shawls, silk carpets, rugs, kurtas, and pottery. Animal husbandry and tourism are other parts of the financial system of Kashmir.
The Kashmir valley is also known for its sericulture (silk farming) and cold water fisheries. Wood from Kashmir is used to make topnotch cricket bats, popularly known as Kashmir Willow. The infrastructure of Kashmir can also be pondered upon as currently Kashmir is connected to outside world only by India's National Highway No. 1(NH-1). All the supplies, medicines, food items, etc. are brought into Kashmir through NH-1. All the imports and exports go through this very road.
Had Kashmir been self-sufficient then the Kashmiris would not have been casualties of various economic ordeals like the one in wake of recent Amarnath Land Transfer controversy (which is a different story altogether), Jammu and some other states of India like Punjab imposed an economic blockade on Kashmir Valley for 2 long months, stopping all the essential supplies to the Kashmir, leading to acute shortage of essential commodities including lifesaving medicines. Empty departmental stores, no means of medical convenience and fewer hospitals are enough proof of it.
Since then Kashmir has been a flashpoint between India and Pakistan for more than 50 years thus, at least now the Kashmiris should have a chance to self-determine themselves and choose how they want to regulate their land. The only way to stop human rights violations in Kashmir is to give people of the state on both the sides of Line of Control right to self-determination. Since past seventy years, India and Pakistan have miserably failed in Kashmir mainly for the reason that they have tried to purchase the loyalty of Kashmiri leadership rather than trying to address the issue in accordance with the promises made with them from time to time.
The World Human Rights Organizations need to be facilitated with their entry to Kashmir so that truth comes out. Kashmiris should be given a chance to aspire to their demands and rights being the precedence for the ruling powers. While thousands have disappeared in custody during past thirty years, hundreds have been blinded, hundreds killed in fake encounters but unfortunately the state institutions have denied even nominal justice to Kashmiris as some organizations have made it the central point of their policies to deny justice to Kashmiris.
All in all, entire Kashmir state should be awarded its independent status which is to be respected and guaranteed by both regional and global powers. This would not only bring wars to an end but also give Kashmiris a right to choose the right and wrong for their land and develop in the sense of economics and infrastructural aspects etc. Mauritius, for instance, is one small country with a good economy surviving mainly on tourism. Mauritius is way smaller than the Kashmir Valley, both in area and population.
Now if Mauritius is surviving why can't Kashmir sustain and hold up the race. Of course, there is no doubt that 'it is easier said than done', but longest of journeys start with a single step. Man did not conquer space in one step. It took centuries of research on the other founding sciences to actually fuel the conquest of space. Same is the case with Kashmir. The question is, do we have what it takes and are we willing to do that?