A Walkers Guide to Portland Essay Sample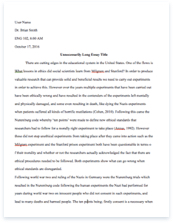 Pages: 3
Word count: 792
Rewriting Possibility: 99%

(excellent)

Category: travelling
Get Full Essay
Get access to this section to get all help you need with your essay and educational issues.
Get Access
Introduction of TOPIC
This walk is not suitable for people in wheelchairs or the challenged in walking because of the terrain and up and down hill walks. This walk will take 40minutes to an hour depending on your walking speed. The walk is approximately 2 miles long and will get you back to where you started. There are plenty of rocks to perch on if you get tired and a pub to have a quick drink in at the end, as well as a chip shop to get some food in for the journey home.
To start this walk drive or walk to Courtland's Road on Portland and park somewhere near the first flat opposite the bus stop near the playing field and start walking up past the school playing field and past the graveyard until you get to a wooden stile. Walk through the old graveyard taking notice of all the old gravestones and the tall blue and grey church known as St. Georges Church.
We then get to the end of the graveyard trail. You should see a long road going up towards the Portland Heights Hotel and there is a cricket pitch across the road and a trail on our left, walk down this trail and after about 20meters you will see a big black container and if you listen carefully you can hear it humming, this is the water storage for the quarry behind the mounds of rock and earth.
As we carrying on walking down this dusty path, keep to the right hand side near the fence for about 50meters until you end up in a semi-open area with rocks and grass on the ground, to your right you will s
ee industrial type buildings and to your left you will see the active quarry. Keep walking until you
get to a point where there are two paths one that goes straight forward and one that goes to the left, take the left path and walk about 20meters to get on to a downward slope path that goes along side the cliff edge. When you get to that flat ground again stop and look out over the water see if you can spot any fishing boats or anyone snorkelling in the sea. You can see all the way down the cliff if you get to the cliff edge and on a clear day you can see land right over the other side of the sea.
Keep following this path until you get to a type of bridge made of stone, if you look to your right you can see a little cave. Walk under the bridge and keep following this cliff edge path. If you look behind you, you will be able to see Chesil Beach and if you look carefully may be able to see people on the beach and the cars travelling across the beach road, you should also be able to see the old navel base. It is used now for the coast guard helicopters.
Keep following this cliff edge path until you get to a point where there is a big incline, there are some little rock stairs on this incline and make it easier for you to ascend. Carry on walking round the cliff path until you get to a place where there are lots of fields and a path following the cliff. To your right are the stables and if you carry on walking down the cliff edge path for another 80meters you will see a big concrete structure, this is a bomb shelter and next to it is a big crater, said to be where a small bomb or shell has struck.
Keep on the path and walk along the cliff side for about another 150meters, then take the path that goes towards the metal tower and take the path to the side of the tower. Walk down this grassy path for about 500meters until you come to the end and you will end up on a footpath with a road, go round the right hand corner and walk along the path and take the left hand corner and walk up past the pub and chip shop and go back and find your car.
I hope you found this walk as enjoyable as I did, and if you feel you want a longer walk, you could carry on walking down the costal path until you get to Portland Bill. Where there is a caf, beautiful views out to sea and of course the lighthouse itself.