Academic interests Essay Sample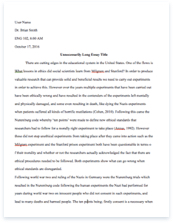 The whole doc is available only for registered users
OPEN DOC
Download Essay
A limited time offer!
Get a custom sample essay written according to your requirements urgent 3h delivery guaranteed
Order Now
Academic interests Essay Sample
When I was a child I had many different dreams, teacher, lawyer, nurse and many more, however, as I grew up I thought I need to get a job which I can enjoy everyday of my life. I didn't want to be stuck with a job that wasn't something I loved to do. Interior design has always been one of my top interests for my future. It has always been something that has caught my attention and I know that I would enjoy this as my future career and it wouldn't seem so much like a job but a hobby because I would have fun doing it.
I always thought that interior design would be something I would end up leaving behind, but now that I am a freshman in high school I have realized that this is something that really interests me. I began to look into this career and all the requirements needed to become an interior designer. I really set my mind to become an interior designer because I have always enjoyed designing rooms or helping my mom with little design ideas around the house. I haven't done anything big, but I believe it has helped me become more creative. I plan on getting more experience even if this means just designing my room more often because I could learn what I like and what I don't like to do.
Through out the entire year I worked hard to keep my grades up and pay attention in school. I want to be able to get into whatever college I want without having to worry about my GPA being to low. I decided to take art 1 as one of my electives because this could be a class that will help me learn more about colors, which I think will help me with my career choice because you have to know what colors look good together and which ones don't look good together. I didn't really enjoy the class because you had to draw and paint and I wasn't good at that, but it actually helped me when we would talk about colors and shades that go together or what stands out more. Another class I took that I thought would help me was design and beyond. This class was about building your own house and designing the outside and inside and it was all done on the computer. This class was really helpful because not only did I design the inside of the house and all the rooms in it, but I also designed the outside and it helped me practice more on designs that could look nice in a home or bedroom.
Although my school didn't offer me a lot of options for classes that can help me with my career, I did the best with what I could get. I realized that I don't just have to take classes to learn about design, but I can also learn to listen to my friends and figure out how to understand what people like. Interior design isn't just about designing someones house, you have to know about the people living there and what they would like in their house. When people hire designers I think they expect to be able to tell the designer certain things they like and what they don't like, then trust the designer to design their house exactly how they would want it. As a designer you have to learn to listen to your clients and do your best to give them what they want and something they are going to love. I think high school in general will really help me with this career because you learn to communicate with people even if it is someone you don't really know or barely met. I also watch a lot of different shows about design that can help me see some problems designers face and all the work that is put into being a designer. Not only that, but it gives me different ideas and techniques that professional designers use to do a great job on their projects.
Throughout my four years in high school, I plan to learn more about my career choice and decide if this is what I really want to be doing for the rest of my life. Also, I am going to try and get more experience in design by volunteering or helping people that are planning to design their house. I want to be able to say I did projects, to show that I have an idea of how it works to be an interior designer. I hope to figure out what I have to do to be an interior designer, and make sure I make all the right choices to get myself where I want to be in the future.