Act 1 Scene 1 in Shakespeare's "Much Ado About Nothing" Essay Sample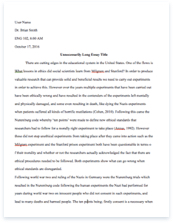 The whole doc is available only for registered users
OPEN DOC
Download Essay
Get Full Essay
Get access to this section to get all the help you need with your essay and educational goals.
Get Access
Act 1 Scene 1 in Shakespeare's "Much Ado About Nothing" Essay Sample
During Act 1 Scene 1 in Shakespeare's 'Much Ado About Nothing,' up until Act three scene two, the development of Benedick and Beatrice's relationship is made clear to the audience. It is easy to compare the nature of their feelings by the way their relationship contrast from the beginning of this section toward the end. It is clear from the start that their emotions towards each other are near hatred, but they continue to change into love and passion as the play progresses, enabling the audience to make a comparison. The way the relationship is portrayed on stage will determine the audience's interpretation of the development of their bond.
In Act 1 scene 1, we learn the basics of Beatrice and Benedick's relationship. From Leonato's words, we learn that there is a 'merry war' between Beatrice and Benedick, and that that are continuously in conflict. This immediately may suggest first signs of passion, as traditionally hate is the first sign of love.
"There is a kind of merry war betwixt Signor Benedick and her… there's a skirmish of wit between them," Act 1 scene 1 lines 45-47
Although hate may be the first sign of love, this is the only suggestion of it, and the audience are not specifically told whether its passion or if they simply just do not get along. We also discover that this 'skirmish of wit' has been present for a long time. At the end of Benedick and Beatrice's first argument, Beatrice states, 'I no you of old.' Depending on how this is staged, the audience could be given quite different impressions of how she feels towards Benedick.
As the play continues to progress, the audience see that both Beatrice and Benedick have quite similar opinions of the opposite sex and towards marriage. They both agree that marriage will hold them back, and fear people may not have respect for them as strong-minded individuals. They both very strongly state that they will die single, and no man or woman will change this.
Benedick – "With anger, with sickness, or with hunger my lord, not with love," Act 1 scene 1 lines 184-185
Here, in a convocation with Don Pedro and Claudio, Benedick states how he shall never fall in love, and he would rather die with sickness, anger or hunger than love. Similarly, with Beatrice in Act two scene one, lines 33-37, she declares why she will never marry, and how she still intends to go to heaven. She has a logical reason for why she will go to heaven; she feels as she will be a maid when she dies, and that there is no place for good in hell, that the devil will send her straight to heaven.
Beatrice – "There the devil will meet me… Beatrice, get you to heaven, here's no place for you maids."
As you can see, both Beatrice and Benedick feel rather similarly about their views of marriage.
However, as well as the similarities between their belief's, there is also differences shown. Benedick, for example, Is portrayed as defiantly against marriage, no question bout it, whereas Beatrice shows signs of wanting to be loved. She describes her perfect man, suggesting that she will marry is she finds the perfect man. Benedick later does this, but is not as open as Beatrice.
"With a good leg and a good foot… and money enough in his purse," Act 2 scene 1 lines 11-12
This suggest Beatrice is more open to the idea of marriage than Benedick, but they both still firmly disagree with the aspect of marriage.
This is significant, as during the times in which Shakespeare wrote 'Much Ado About Nothing,' women were expected to marry and raise their own family. Any woman whom did not fit this tradition would have been seen as different in society. Beatrice's cousin, Hero, demonstrates how Shakespearian society marriages took place. She and Claudio fell in love, and she was ceremonially given away from her father to make her own family. This is how customarily men and women in this particular era would be married. Beatrice though does not follow this. She does not agree with the idea of men being the workers and women being the one who look after the children, and this may be the reason in which she doesn't want to marry, as she may be forced to join the rest of society.
Benedick may also be scared of the consequences of marriage, as in Shakespearian times it was very shameful to become a cuckold. A man became a cuckold when his partner was unfaithful to him, and the man was then seen as a joke and not taken seriously. Benedick may wish to remain a bachelor as then he cannot risk being hurt by a seriously relationship and will not have to be wary of becoming a mockery of society.
Although both Benedick and Beatrice come across as feeling very strongly about the aspect of marriage, Benedick changes his opinion remarkable quickly. In Act two, Scene three, from lines 81, Don Pedro, Leonato and Claudio carry out their plan to trick Benedick into thinking Beatrice is madly in love with him. Positioning on stage is important here, as it is vital for the audience to understand that Benedick cannot be seen, and that the other three are purposely speaking loudly, intending on Benedick hearing them. Between lines 110 and 116, in Act 2 Scene 3, Benedick must clearly show the audience he is listening to the convocation, perhaps hiding behind a prop, but not in full view. The actor could use a range of facial expression to portray his emotion, depending how the director wishes the audience to interpret his reaction.
"Hath she made her affection known to Benedick?" Line 109
As soon as Benedick hears this news and is on his own, he nearly immediately declares he will return her love. He lists a range of quality he requires of his perfect women, and states them aloud to himself ensuring she is worthy of him.
"They say the lady is fair, 'tis a truth… and virtuous… and wise." Act 2 Scene 3, lines 188-189.
The fact that Benedick merely changed every think he believed in on the basis of eavesdropping suggests to the audience that there may have been some form of passion for Beatrice before he knew she loved him. It also implies Benedick may have been wary of rejection, but that is no longer an issue as he thinks she is in love.
Soon after Benedict's soliloquy, Beatrice enters to call Benedick to dinner. His language instantaneously changes towards her, and he generally becomes a lot more pleasant around her.
"Fair Beatrice, thank you for your pains," Act 2 Scene 3, Lines 202
An explanation for this sudden change could be a past relationship, or true feeling eventually being shown. This shows the audience that Benedick is easily persuaded and does not stick by his beliefs.
The second part of Don Pedro's plan was to persuade Beatrice that Benedick is madly in love with her too. She shows similar signs as Benedick of past affection towards him. The audience are given hints about this earlier in the book. In Act I, Scene I, lines 23, Beatrice's first lines are:
"Is Signor Mountanto returned from the wars or no?"
The first interpretation given is that Beatrice is insulting Benedick, accusing him of being arrogant and over-confident. She actually is the first person to mention Benedick, and to raise his name in the convocation, suggesting to the audience that she may have deeper feelings for him. She also admits to Don Pedro that she has lost his heart.
Don Pedro: "You have lost the heart of Signor Benedick."
Beatrice: "… He lent it me for a while… Therefore your grace may say I have lost it," Act II Scene I lines 209 – 213
Here she says 'a double heart for his single one," implying she loved him twice as much as he loved her. She also says "he won it of me, with false dice," indicating he tricked her into loving him. This also insinuates they may have been in a past relationship, and could be why she is so scared of falling in love again, and has hidden her feelings for Benedick. Analogous to Benedick, Beatrice is shocked to find out she is loved, but is also overwhelmed with joy, and swears to return his love.
Inclusively, Beatrice's and Benedict's relationship persistently matures throughout Act I scene I, until they find themselves tricked into admitting their love for one another. Although eventually Benedick and Beatrice became betrothed, their characters do not change at all. They still remain stubborn to deny their feelings for each other, and the gradual development of their relationship prepares the audience for the happy ending.