Act 2 Scene 3 and Act 3 Scene 1 of "Much AdoAbout Nothing" Essay Sample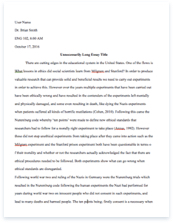 The whole doc is available only for registered users
OPEN DOC
Pages:
Word count: 1173
Category: play
Download Essay
Get Full Essay
Get access to this section to get all the help you need with your essay and educational goals.
Get Access
Act 2 Scene 3 and Act 3 Scene 1 of "Much AdoAbout Nothing" Essay Sample
In Act 2 Scene 3 and Act 3 Scene 1 Beatrice and Benedick are both separately being tricked into falling in love with each other by their friends. To compare the two scenes we must first consider the symmetry between them; the initial thing we notice as an audience is that all of the characters in Act 2 Scene 3 are male, and that all of the characters in Act 3 Scene 1 are female; this gives the effect of the two sexes battling. Both scenes are riddled with deceit and trickery, and the lengths too are also similar. As we know both parties have the same purpose and after reading the play we know that there is a similar outcome from both groups. The two scenes are theatrically similar, and they both offer phenomenal opportunities for a creative director.
In Act 2 Scene 1 Don Pedro is discussing marriage with Beatrice; we already have learnt at this point that both Benedick and Beatrice are contemptuous of love, although it is obvious from the moment Beatrice walks on stage that secretly she does want a husband. It becomes known that Beatrice's forte is covering her inner feelings. Beatrice turns down Don Pedro's mockable marriage proposal, and so he promises to find her a husband "Lady Beatrice, I will get you one", Hero also wants to help and although Beatrice protests the game begins. The two scenes both have the same purpose and involve a lot of deceit, in the first Leonato, Don Pedro, Claudio and Balthasar are tricking Benedick into believing that Beatrice loves him; and in the second Hero and Ursula are tricking Beatrice into believe Benedick loves her. The trick in both cases ends up backfiring at the end, as although the two allegiances want to trick Beatrice and Benedick into falling in love the reality is that they really do.
The scenes are both of similar length, and seem almost symmetrical. There are a similar number of characters, and the outcome is the same in each case. Both Benedick and Beatrice launch into monologues giving reason why they both should love the other one. All characters leave the stage in each case before the monologues occur. In Benedick's monologue he begins by saying "this can be no trick" he does not believe that Leonato would lie, as he has such huge respect for him since the war and therefore he is totally open to manipulation when Leonato is present. By the fourth line Benedick has already decided he must requite Beatrice's love and says "I will bear myself proudly". Beatrice's monologue is slightly shorter but has almost exactly the same content, she even says the same words as Benedick does "I will requite thee" the lines are emphatic, which makes the audience understand better what she is trying to say. The two characters change dramatically in personality after these two scenes, Benedick is mocked by Don Pedro and Claudio and Beatrice also by Hero and Ursula for being so quiet.
Both scenes are full of humor and are great to watch in the theatre as Shakespeare wrote them to be acted out. Beatrice and Benedick are the mockers in the play, but the irony is that the mockers and being mocked. The scenes are both set outdoors in the orchards, this is because in an orchard there would have been many places to hide and on stage it would have been more effective and probably more cost efficient to have someone hiding in a tree. Beatrice and Benedick both hear themselves being mocked, demolished, criticized and assassinated in an exaggerated way, which makes them take stock as they hear about the wild excess of love felt by the other. Both characters are gullible to believe what they hear and neither questions whether it's the truth. They are easily conned, but both are terribly flattered to hear that they are loved by the other. Because of this Beatrice and Benedick decide to change their behavior to make the other one love them more.
The contrasts are few compared to the similarities in the scenes. The first contrast is that Benedick was already hidden at the start of the scene; he hid himself as he heard Leonato, Don Pedro, Balthasar and Claudio enter. Beatrice on the other hand was told by a servant that Hero and Ursula were talking about her in the garden. As Shakespeare obviously noted, women just can't quite conquer their curiosity.
The men used music to set the tone whilst attempting to make Benedick see sense but their best attempts were harshly criticized "Is it not strange that sheep's guts should hale souls out of men's bodies" says a cold Benedick.
Benedick was described by the league of gentlemen as a "kid fox", as he is cunning; also he is compared to a fish and a fowl, a kind of game bird, all of these things being male analogies as they are all in connection with hunting. Beatrice is compared with a Lapwing picking worms, which paints the image an innocent defenseless bird. It also describes the eagerness she has to arrive at the scene where Hero and Ursula are apparently talking about her, she runs close to the ground, pausing and leaning forward before continuing. Beatrice is made to look terribly vulnerable; she too is compared with a fish but unlike Benedick a beautiful silver stream and a hawk a romantic bird.
Benedick explains to the audience exactly what his ideal woman looks like and how she would act "til all graces be in one woman, one woman shall not come in my grace" from there he lists all of the qualities he would like him his ideal partner. Beatrice does not do this, but we assume it is because she already liked Benedick.
When Leonato claims Beatrice was "up twenty times a night" and not eating, just writing Benedick letters proclaiming her love for him it paints a mental image for the reader and the audience, yet Beatrice has no such image painted for her by Hero and Ursula, his love is not really described at all. When Beatrice hears the women talking about her she is portrayed in a very feminine way, she is even hiding in a more feminine way than Benedick. Benedick is high in the tree tops above everyone, and Beatrice is close to the ground scuttling about. The women are also more catty about Beatrice's capricious attitude towards men "if fair-faced she would swear the gentleman should be her sister". A harsher tone was used with Beatrice than Benedick received from Leonato, Hero was more spiteful but only because she knew this would have the desired effect on Beatrice.
In each case the plotters work in a similar way, one criticized and the other praises. This is to promote emotion in Beatrice and Benedick. The two scenes are on the whole very similar; they only differ in tactics and language.