Act 2 Scene 3 and Act 3 Scene 1 of William Shakespeare's "Much Ado About Nothing" Essay Sample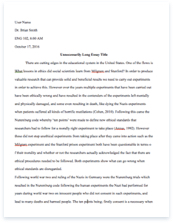 The whole doc is available only for registered users
OPEN DOC
Download Essay
A limited time offer!
Get a custom sample essay written according to your requirements urgent 3h delivery guaranteed
Order Now
Act 2 Scene 3 and Act 3 Scene 1 of William Shakespeare's "Much Ado About Nothing" Essay Sample
During these two scenes, both Benedick and Beatrice are deceived into believing that the other loves them, set up by those closest to them. In one scene Leonato, Claudio and Don Pedro deceive Benedick, and in the other, Beatrice is fooled by Ursula and Hero.
A basic ploy used throughout the conversation between Leonato, Claudio and Don Pedro, is that they make their words very loud and clear so as to make sure Benedick understands the situation fully. The men start their conversation by pointing out the best things about Beatrice; her wit, intelligence and so on. This makes Benedick feel that she, if he could love, would be a worthy lover of his affection. Next they make it clear that Beatrice would never reveal her feelings, that she would die rather than tell him. This makes Benedick believe that no matter what she says about him, it is just to hide her true feelings and he therefore cannot see that she may not love him. Soon after this Don Pedro questions her love saying "May be she doth but counterfeit."
To which Leonato (someone Benedick trusts very deeply) answers "There was never counterfeit of passion, came so near the life of passion as she discovers it." which confirms, in Benedick's mind that it is not a trick. By then pointing out Benedick's faults, they try to make Benedick feel that he is "unworthy so good a lady." Again they speak of how tormented Beatrice is before concluding their conversation by flattering Benedick with qualities such as "wise", "proper" and having an "outward happiness". This gives him the feeling that they are his loyal friends and therefore would never play such a trick on him. The overall effect of this scene proves to Benedick that Beatrice does love him, and makes him feel both more kindly and loving toward her as his interjections in the dialogue show.
Though much shorter, the scene featuring Ursula and Hero still manages to fit many of the ploys used by the men into the conversation. They too question and then confirm the love that Benedick feels, point out the faults of Beatrice and make Benedick seem like a man she is lucky to have the admiration of. They even go so far as saying that he is "the man of Italy". There are differences between the two scenes though as in line 83 when Hero says that she will tell Benedick to "fight against his passion" because Beatrice does not know how to love. This implies to Beatrice that if she doesn't make her love known to Benedick soon, she will have lost both her chance to do so, and Benedick himself. This is emphasized by the description of him being the "man of Italy", because with such a great man comes a great amount of admirers and he won't wait around for Beatrice forever.
A main difference in this, compared to the previous scene is that the women seem to use their opportunity to point out Beatrice's faults as a means of personal attack. There is a real sense that they strongly mean that she has "disdain and scorn sparkling in her eyes" and that "she cannot love…she is so self-endeared". It is as if they feel for the first time they can speak of her how they like, without her being there to use her wit to make them to look the fools. This tone and manner are soon forgotten though, as they conclude their talk by praising her "true judgement" and "swift and excellent wit", again to make the deceived feel far from deceived, quite the opposite in fact.
Some people may believe that deception in whatever form, is a bad thing. It can be used to aid evil (as when Don John deceives Claudio about Hero, later in the play) and that though a good cause was behind the deception of Beatrice and Benedick, it was dishonest and immoral. If two people love each other, surely they do not need to be tricked into their love, but it will com naturally? I however agree with what Leonato, Claudio, Don Pedro, Ursula and Hero did. I would ask if the love is not there to begin with, how can a couple be tricked into it? Beatrice and Benedick's stubborn and proud characters got in the way of their love, and to remove this obstacle, the deception was needed.