Act II Boutique Essay Sample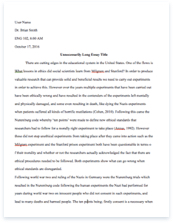 The whole doc is available only for registered users
OPEN DOC
Pages:
Word count: 5787
Category: brand
Get Full Essay
Get access to this section to get all help you need with your essay and educational issues.
Get Access
Act II Boutique Essay Sample
Act II Boutique is an upscale consignment store that offers a wide range of clothing, jewelry, shoes and purses. The store was opened in August by Debbie Adkins, a former human resources vice president from Texas. As the sole proprietor of Act II Boutique, she is also the only employee and the primary contributor to her marketing and promotional efforts. Throughout our integrated marketing communications plan, we have kept this in mind so that Debbie can easily execute the plan.
MARKETING MIX
Product
Act II Boutique offers many different products. The boutique is separated into three sections including the New Clothing Boutique, Handbag Boutique and the Upscale Designer Boutique.
In the New Clothing Boutique, there are clothes for sale that come straight from wholesalers and have not been consigned. For the Handbag Boutique, customers are offered both new and used handbags. Some of the designer brands include Coach and Michael Kors. The Upscale Boutique includes consigned upscale clothes that have been supplied to Debbie. Brands include Coldwater Creek, Aeropostale, Chicos and Talbots.
In addition to selling products in store, she also posts some products onto Craigslist. This is limited to her 30-day sales such as the $9.99 jeans sale. Debbie acquires the inventory through two methods. First, she searches for new items she wants to purchase from Topena Marie and Vocal. She receives consignment items from individuals bringing in items they'd like to sell to her. After agreeing on a price, it is placed in the boutique. The original owner doesn't receive her portion of the profit until the item is sold.
Price
Act II Boutique's prices range from $1.99 to $159. These prices are lower than other consignment shops and boutiques in the Des Moines area. These prices are determined depending on the quality of product, brand, style and current items in stock. Additionally, Debbie prices items higher if there is a limited supply of the product in Des Moines.
Place
Act II Boutique is located at 3029 100th Street in Urbandale, IA and has only been open for approximately one year. The surrounding stores include Amish Haus Furniture and Classic Tan.
She is open:
Mon – Fri: 11AM – 5:30PM; Thursdays open until 7 p.m. until Christmas Sat: 10AM – 4PM
Sun: Closed
Promotion
Act II Boutique's current IMC efforts include advertising, promotions, direct marketing, public relations and interactive.
Advertisements have been tested in the Des Moines Register under the goods section, but have been suspended due to expense. Debbie has also put ads in City View and on Craigslist.
Promotions are a primary aspect of Act II Boutique's current marketing efforts. The most notable is the 30-day sales. Debbie runs her promotions on a continuous 30-day time schedule because that is the same turnover time of most of her inventory. This allows a customer to come in to visit her store once a month and have a new sale and new inventory. Next, the loyalty program for Act II Boutique is similar to a recommendation program. She allows her loyal customers to recommend a friend by giving them an Act II Boutique business card. If the customer comes into the store and makes a purchase, both the new customer and the recommending customer get $5 off a $20 purchase. Lastly, there are red pen markdowns. The red pen markdowns are a program that Debbie started to signal the lowest possible price on an item. She does this to signal the value of the purchase and the excellent deal the customer can receive.
Direct marketing postcards are distributed to schools and are given to people Debbie meets. The postcard is a promotional coupon for $5 off a purchase of $25.
Public Relations have not been a priority of Act II Boutique. One article has been written about Act II Boutique by the Des Moines Register is August of 2012 (Appendix XXX). This article introduced Debbie and her store to the Urbandale area. Additionally, the owner coordinates promotions that encourage donations by her customers.
Act II Boutique is currently utilizing the Internet through a presence on Facebook and on the store's website. Act II Boutique currently has a Facebook page with 29 likes. New posts are added about once per week. She posts photos of new clothes and store information. The Act II Boutique website is provided by Vistaprint. It has five pages of information and carries information about consignment guidelines, sales, and contact information.
EXTERNAL ANALYSIS
Economy
The economy can have a positive or negative impact on small clothing businesses. The economy influences the amount of disposable income that may be available to the consumers and will then affect their spending behavior. In the case of an economic boom, a customer will have more disposable income. This would cause them to increase their spending on goods such as clothing and accessories. Of course, a recession causes the opposite effect. The consumer will have less disposable income and will therefore have less money to spend on goods such as clothing and accessories. Additionally, the economy can impact what brands they choose. If a consumer has more disposable income, they may be more inclined to "splurge" on luxury brands. If the consumer has less disposable income, they will look for inexpensive ways to get those same brands. For Act II Boutique, the recession has helped to increase business. Consumers are more frugal when they have less disposable income, so they look for ways to buy items at a lower price without sacrificing quality. Act II Boutique gives the consumer just that. They sell brand named items at an affordable price, so they have been doing very well during the recession.
When the recession was in full force the National Association of Resale and Thrift Shops conducted a survey to measure how first-quarter earnings of 2009 were comparing to 2008 (Moran, 2009). According to the survey, out of 163 respondents, 63 percent of owners said they had an increase in sales, and 83 percent reported an increase in new customers (Moran, 2009). These statistics show how important consignment shops have become for consumers in the poor economy. If Act II Boutique is able to acknowledge and capitalize on this new market they will be setting themselves up for future success.
Not only is this economy helping out consignment stores in the short term, but it's leading to long term customers. One New Orleans owner states, "once people discover the benefits of resale shopping, they rarely go back to paying full price again. So they become our friends for life" (Moran, 2009). This brand loyalty that is evolving in the bad economy will continue to benefit Act II Boutique and other consignment shops even when the economy begins to improve, which is a very positive outcome.
Technology
Act II Boutique's main source of technology comes from Liberty, which is a resale consignment software that is able to keep track of everything in the store. It is able to run a database of consumer information, inventory of the store and also serves as a cash register. The owner says it is very easy to use and was a valuable investment. Act II Boutique also has a Facebook page and frequently uses Craigslist, which the owner says is very popular and works surprisingly well in the Des Moines area.
A major technology factor that affects the clothing industry is online shopping. Online shopping has become a large phenomenon with women all over the U.S. According to a GSI Commerce Survey, 45% of consumers prefer to shop online ("45% of Consumers…"). Additionally, 71% of women consult a brand's website before making the purchase in store ("45% of Consumers…"). Therefore, it is essential for Act II Boutique to have an online presence in order to reach these consumers.
The new online shopping trend has affected the in store atmosphere and business strategies of all apparel businesses. Unfortunately, it is nearly impossible for businesses to develop relationships with customers if they never stepped into the store. Without having that one-on-one interaction, especially in a small clothing boutique, it is difficult to establish brand loyalty. Additionally, the customer has the power to shop around at many different stores at one time, giving them the power to decide between many products and many stores. As the world become more technology based, it will be essential for Act II Boutique to get consumers in the door in order to create those loyal relationships.
Legal Political
Legal and political factors affecting small clothing business includes workers' rights and child labor laws (Suttle, n.d.). For example, manufacturing plants may have issues with picketing by workers due to wages or medical benefits. This impacts the production of apparel for the brands and ultimately affects the small businesses, such as Act II Boutique, that stock the brand. It also may impact the stigma of clothing retailers in the eyes of the consumer (Suttle, n.d.).
Being located in Urbandale, Act II Boutique has to follow city orders. The owner explained that the city of Urbandale is very strict and hard to work with. However, Debbie is willing to abide by the rules to keep her store. Regarding city orders, store owners can't have an open sign that is flashing or they will get a ticket. She also doesn't sell children's clothes or accessories, such as car seats, because of the legal risk that comes along with it. Car seats and clothing have many recalls and the insurance liabilities are so expensive that she can't afford to sell those items in her store. She does have commercial liability insurance. She mentioned she also has to be aware of any regulations her landlord sets.
Sociocultural
Sociocultural factors play a large role in the clothing industry. Fashion changes every day. Trends, fads and styles are primary components of what makes clothes appealing to the customers. For this reason, it is important that Act II Boutique continues to stay informed on the newest and latest trends to be more marketable and relatable to the consumer.
According to The Law Culture and Economics of Fashion, "consumers prefer new items that are part of a trend (Hemphill and Suk, n.d.)." The consumer differentiates other features of articles based on the shape, aesthetics or personal style. Fashion-conscious consumers tend to want to differentiate themselves and don't want to wear the exact same thing as someone else. Instead, the consumer seeks goods that contain the trend attribute according to their style (Hemphill and Suk, n.d.).
Another sociocultural factor depends on the category of consumer. "The classic Rogers model defines five categories of adopters; innovators, early adopters, early majority, late majority, and laggards." It is important when developing a brand identity to see what kind of category the store is specializing in. Being a consignment shop, Act II Boutique is not going to have the hottest and latest merchandise. Therefore, they will be focusing on the early majority and late majority consumers. These consumers are primarily focused on getting a product for the lowest price and are willing to wait for that price.
At Act II Boutique, designer brands, bling and pink sell very well right now. The owner says that she "can't keep enough bling and pink on her racks because they sell so fast." This is one of the benefits of trends. If you know what trends the consumers want, and you carry it, it has a higher chance of selling. Some of the popular designers she carries right now include Chico's, Aeropostale, BKE, Talbot's, and Coldwater Creek.
Another trend that helps the consignment industry is the green movement. The act of "going green" includes reusing and reducing our carbon footprint as consumers. This movement helps consignment shops because people are now more willing to reuse clothing. They don't feel embarrassed or ashamed like they may have in the past when it wasn't seen in a positive light.
Competition
Act II Boutique's competitive edge is being a price leader. The store is able to keep the price lower than the competition because there are no employees to compensate and the overhead is relatively low. A consignment store in the mall, for example, would have a higher overhead because of the location costs. Act II Boutique also separates themselves from the competition by getting clothes from wholesalers. Debbie doesn't like for customers to bring in all of their old clothes as much as other consignors do. She doesn't need extra "junk" that won't sell. She wants to have a higher-class consignment store so she hand picks items she knows her clients will buy. She will accept designer and brand name products that are brought in because they are relevant to her target market.
Debbie said that the thing about consignment shops is that they are all very different. You won't find the exact same things at every store. Many times they don't sell the same items so consumers will make a 'consignment loop' going from store to store in order to see all the different merchandise. Being a consignment store, Act II Boutique competes directly with Classy Closet, C'est Bon Designer Resale, Plato's Closet, and Bella Boutique.
Classy Closet in Beaverdale is a direct competitor and is very similar to Act II Boutique. They are an upscale-resale boutique that sells new and gently worn clothing and accessories for ladies and juniors ("The Classy Closet…"). They carry designer and brand name clothing. They currently have a Facebook page and a much more informative website than Act II Boutique and also offer a unique "Ladies Night" on Thursday nights. Every Thursday from 5-8pm they run a special sale and offer wine and snacks to their customers while they shop. They also have outside vendors that come into the store during these times and offer their services, such as massage therapists or make up artists ("The Classy Closet…"). Act II Boutique may want to run an event similar to this in order to get more customers into the store.
Another direct competitor is C'est Bon Designer Resale in Valley Junction. They recently opened in March so it is a fairly new store. They sell gently worn name brand/designer women's and men's clothing along with accessories, pottery, glassware, floral arrangements, home décor, and books ("Business Directory…"). They do not have a website, however, they do have a Facebook page that is pretty bare. C'est Bon Designer Resale is different from Act II Boutique because it is a non-profit store. The majority of the profits go to The Children's Cancer Connection. Debbie mentioned that C'est Bon Designer Resale has shirts priced at $49, while at Act II Boutique sells the same ones for only $29. C'est Bon Designer Resale also accepts any clothing donations they receive, while Act II Boutique tries to keep their merchandise more upscale ("Business Directory…").
Plato's Closet is another direct competitor located in West Des Moines. They are a consignment shop selling to primarily juniors and younger women. Their Facebook page only has six photos on it, and only four of them display the merchandise. Act II Boutique, however, continues to update photos of merchandise to inform the consumer. Plato's Closet also has a blog where they post look-alike celebrity styles for a fraction of the cost about once a month ("Welcome to Plato's…"). They have a very informative website. One of the great things about the website is that you can see the current fashion trends. The consumer can see the new trends and shop at Plato's because they know they will have it. They also advertise a customer loyalty program where they will stamp a card for every $10.00 the consumer buys or sells to them. When the card is full they receive 20% off their next purchase of up to $50.00 ("Welcome to Plato's…").
Debbie says she also has direct competition with Bella Boutique in West Des Moines. They are not a consignment store but they sell women's clothing, gifts, décor items, kids clothes and accessories that are relevant to the same target market as Act II Boutique ("Bella Boutique"). Bella Boutique offers lots of clothing with bling, which is similar to Act II Boutique. They have an informative website that shows photos of merchandise, a tab showing upcoming events, a tab to opt-in for a newsletter, and also Facebook and Twitter page links. Their Facebook page has lots of photos of merchandise and they post often. However, in regards to Twitter, their last tweet was in February. One unique thing about Bella Boutique is that they offer "Diva Parties." Diva Parties are personal parties where you can bring in some friends and get rewards towards free merchandise depending on what your friends buy during the shopping party ("Bella Boutique"). In order to have success in the future, Act II Boutique needs to be aware of the actions of other direct competitors in order to differentiate themselves and continue to attract consumers to their store.
As far as indirect competition goes, Act II Boutique competes with new clothing suppliers in Des Moines. As a consignment shop, they will not have the newest and trendiest pieces of merchandise. It takes at least three months for someone to use the new product then decide to consign it with Act II Boutique. Other indirect competition includes baby and kids clothing stores, vintage stores, seamstresses, athletic clothing stores and designer name stores.
INTERNAL ANALYSIS
Marketing Philosophy
Act II Boutique's current marketing philosophy is to give different promotions to different demographics of her target market. There is a worry of micromarketing here, only if she begins to differentiate her message too much. Individual customers do not need their own personalized message.
Employees
As mentioned, the low overhead and lack of employees enables Act II Boutique to be a price leader against the competition. The owner of Act II Boutique also has an impressive background. She was previously a corporate vice president of a large hospital in Texas which she uses to market her store and develop relationships with loyal customers.
Financial
The owner has not established a specific technique for allocating spending to marketing. She has primarily used Seat of the Pants method because she has used the money when she wants.
Segmenting
Women's clothing and accessories are separated into the following segments: expensive or high fashion, mildly priced fashion and inexpensive fashion. High fashion is most common in large cities and has a client who has more discretionary income. This segment is harder to find in the Des Moines market. Mildly priced fashion is available widely in Des Moines and is often purchased at department stores or individual retailers. Inexpensive fashion is the most common fashion in Des Moines and the US. It is a highly saturated market due to the economic recession and calls for specific positioning for businesses.
Targeting
Act II Boutique has a differentiated strategy. The markets that Act II Boutique targets are the inexpensive clothing and the mildly priced fashion. This is a beneficial strategy for Act II Boutique because it combines the inexpensive aspect of getting a "deal" with the desire for the more prestigious brand names. The goal is that a woman will enter the store looking for some $9.99 jeans and will stumble upon a $150 Coach purse. This will increase the purchase amount by tapping into both desires of the consumer.
There are two target markets for Act II Boutique. The first one is the already saturated market of 45-55 year old women who work in Des Moines. The owner feels like she has a large amount of loyal customers in that age group and wants to increase her customer base.
After researching MRI+ data regarding women's low ticket apparel purchases, we decided the new market should aim at working mothers in Des Moines and college students. Women ages 18-34 have an index of 183 and a population of 35,123,000 in the US (Appendix XXX). We recommend that this age group be extended to 18-44 to reach the gap to the already existing market. The reason this market is a good choice is because women at the younger age are more likely to have a small disposable income and want to go shopping for new clothing items. Additionally, they often have a limited discretionary income due to a large household budget and limited income. The target market wants to be do it all women and mothers who can make everyone, including themselves, happy. It is also important to note that women who have attended college are more likely to purchase low-ticket items as well with index numbers of over 100.
The audience's attitudes toward fashion are:
· I only wear a new style when I am sure it will look good on me. ·
I am active in work and need clothes that are fashionable as well as functional. · I like designer labels, but not at designer prices.
These attitudes are very important as we move forward with the promotional strategy because it directs us on what is important to the women we are targeting. We must convey to these women that Act II Boutique knows and cares about their needs, but will not break the bank.
Positioning
Moving forward, we suggest Act II Boutique positions itself as the place to find inexpensive but trendy clothes with never-ending sales. The benefit of Act II Boutique's products is that the items are trendy, affordable and all in one place. The prices on Act II Boutique's products are consistently lower than other products of equivalent value. To best ensure Act II Boutique's future, that must be efficiently communicated to the target market.
OBJECTIVES
I. To increase first time purchases of Act II Boutique items, as measured by promotion, among women 25-44 years old, who have a job with an average income of $50 000, live in the suburbs of Des Moines, and children younger than 12 years old by 20% in twelve months.
We chose this objective because the owner of Act II Boutique would like to increase people in her store. This objective is important because in order to increase sales, she must increase the customers that make purchases at her store.
II. To increase repeat purchases of Act II Boutique items, as measured by the loyalty program, among women 18-44 years old, who are attending or have attended college and/or have a job and live in Des Moines, and by 15% in twelve months.
This objective was chosen because the owner of Act II Boutique emphasized the importance of her loyal customers. She hopes to increase the base of loyal customers that will, in turn, help all other aspects of the company.
III. To increase repeat purchases of Act II Boutique items, as measured by the loyalty program, among women 18-44 years old, who are attending or have attended college and/or have a job and live in Des Moines, and by 15% in twelve months.
This objective is important to the growth of Act II Boutique because in order to achieve the other two objectives, an increase in store traffic must also occur.
IMC ELEMENTS
Logo
The first step in determining a new IMC plan for Act II Boutique was to clarify the visual brand of Act II Boutique. When observing the store, collateral and internal sites of Act II Boutique; it is difficult to decipher what the owner hopes to convey to the customer.
In designing a new logo and brand image of Act II Boutique, we wanted to establish a striking image that consumers could recall easily. The image shown in Appendix XXX was designed to be memorable and unique. Due to copyright, Debbie will need to purchase a shoe image to replace the existing one. A possible vendor is iStock Photo. On the website, an image can be purchased for use for $200 which will allow for unlimited use on print.
Advertising
We chose radio to be one of the primary promotional elements for Act II Boutique because it is very good for local markets and will help extend the store's reach to our target market. The use of radio commercials will help to increase awareness of the store and drive traffic to the website. By increasing their website traffic, it will increase the likelihood that people will visit the store.
We chose to run our radio campaign on Star 102.5. This campaign will include two different commercials that would run between 6 a.m. to 10 a.m. The commercials will be run twice each morning on the second and last week of each month. These commercials are 30 seconds long and offer a brief introduction of Act II Boutique. We hope that these commercials will increase the likelihood of Act II Boutique being in their evoked set.
The commercials also invite the audience to visit the Act II Boutique website and Facebook page. The radio helps them to expand their reach beyond the immediate community of Urbandale.
The radio commercials would also give Act II Boutique the opportunity to differentiate themselves from their competitors. Act II Boutique should consider updating their advertisements every few months so their target audience doesn't reach the ad wearout stage and stop listening.
We chose Star 102.5 as the outlet because it is a more local radio station than Capital 106.3. Capital 106.3 would most likely be extending the stores reach further than necessary and that would be a waste of money in the long run. Star 102.5 is the most effective because it correlates best with the promotional strategy.
The radio advertisement scripts can be found in Appendix XXX.
Promotions
Act II Boutique is a strong sale based store with shockingly low prices. Due to this fact, promotional elements of Act II Boutique's IMC campaign must be strong.
First, we have developed a loyalty program different than what Act II Boutique current has in place. The program, Act II 10, allows a customer to receive one stamp for every purchase over $10. Then, after the customer has collected 10 stamps, they will receive $10 off any purchase at Act II Boutique.
This promotion will encourage repeat visitors and customer loyalty. A customer must make a purchase at the store 10 times before receiving the promotional benefit.
Second, since Act II Boutique consistently has 30-day promotions, we decided to expand the promotions into quarterly themes. This has been established to increase the excitement of the 30-day sales. The themes will be as follows:
· Winter: Baby, It's Cold Outside
· Spring: April Shower Bring May Flowers
· Fall: Fall in Love with Fashion
· Summer: Fun in the Sun
Inside each quarter will be three individual 30-day sales. We have tailored this so that the owner won't have to adjust her style of promotions. These 12 sales will be up to the discretion of Debbie, but we recommend that they occur each year around the same time. By adding this new setup of promotions, it will increase the excitement and significance of each promotion.
Direct Marketing
Direct marketing has been another element that the owner has begun. We hope by focusing her attention on the most efficient tools, it will increase the effectiveness of the direct marketing.
First, we recommend that the owner purchase an online database of customers within her market. She can decide if she'd like to focus on Urbandale residents or the Des Moines metro. It is important to note that with an increased amount of data, the price also increases. The direct mail collateral has also been adjusted to be consistent with the new logo.
We have established a few options for direct mail. The database supplier is Experion.com. The printing supplier is Printing for Less. Below are two options for direct mail marketing:
I. Access 22,020 potential customers who are 10 miles within the radius of zip code 50322, earn a household income between $25,000 and $75,000, are a single household, and are single or married. a. $990.90 for list
b.$2,856.00 for postcards
c. $6,720.00 for stamps
II. Access 8,592 potential customers who live within a 5 mile radius of 50322, earn a household income between $25,000 and $75,000, are a single household, and are single or married. a. $558.48 for list
b.$1,224.00 for postcards
c. $2,880.00 for stamps
III. Access 2,501 potential customers who live in Urbandale, earn a household income between $25,000 and $75,000, are a single household, and are single or married. a. $187.58 for list
b.$408 for postcards
c. $960.00 for stamps
Email marketing is also a great tool for Debbie to contact her customers. The emails will include new products, promotions and events going on at Act II Boutique. Since new promotions will occur every 30 days, a minimum of one email per month should occur.
These emails will be designed through Constant Contact, which costs $15 per month. As she increases the number of customers she is emailing, she may have to increase to $30 per month. The emails will be acquired at the point of purchase by Debbie asking the customers to write down their email addresses.
Email marketing will be a good addition to the IMC plan because it is an easy way to reach the loyal Act II Boutique customers. It will allow her to give exclusive discount opportunities and encourage the business-consumer relationship.
Public Relations
The owner of Act II Boutique has had public relations efforts without even knowing it. During Thanksgiving, she had a promotion where customers brought in canned food to get 20% off an item.
We encourage Debbie to continue these programs once a quarter. To get the word out about her philanthropic efforts, she can promote it on her Facebook site. She can also link the post to the benefactor of her donations in hopes of engaging other companies in the Des Moines area.
These efforts will help communicate to Des Moines that she is an active member of the community. By giving back, it shows that she is not simply worried about her bottom line.
Interactive
Act II Boutique has a unique opportunity with their target market because they are primary users of social media. It is important that Debbie uses and engages her customers on her Facebook site. She can do this by posting photos of new products, posting sale announcements and updates, posting public relations efforts and sending personal messages to loyal customers.
Since Debbie is tentative about getting into social media, we suggest that she concentrates her efforts on Facebook until she feels she has mastered it. The next outlet we suggest she looks into is Twitter.
By using social media, it encourages customers to engage in the brand and recommend it to others.
We suggest that a new website from Godaddy be created for Act II Boutique. It will allow Debbie to edit the content easily without extra help. A sample layout can be found in Appendix XXX.
Since the younger generation is largely online, it is important that the website stays consistent and new. By creating new content on a regular basis, it will create unique visitor experiences and will also increase search engine optimization.
BUDGET
The budget has been categorized into Direct Mail, Promotions, Radio, Interactive and Intern.
The direct mail execution selected in the budget is mailing list #2. The others have been included to aid in evaluation. The mailing lists will be purchased from Experian.com. The printing will be done by Printing for Less. The stamps will be purchased from the United States Postal Service. The last aspect of direct marketing is the monthly fee for the email marketing subscription from Constant Contact.
For promotions, the primary cost is incurred from the purchase of the shoe image from iStockPhoto.com. The loyalty cards are a cost as well.
The radio spot, as previously described, will cost an estimated $13,200. This price may vary due to yearly subscriber discounts and other offers that may be available for Act II Boutique.
Interactive costs are incurred solely from hosting costs from GoDaddy.com.
Lastly, we added a category for an intern. Since we realize that this is a lot of work for a singular owner of a store to pursue, we recommend that Debbie hires a virtual intern to work for five hours per week. This intern could be located in the Des Moines area or could work virtually through a personal computer. The intern's responsibilities would include updating social media, coordinating direct marketing, updating website and other miscellaneous tasks.
MEASUREMENT
It is important that the IMC efforts proposed are measured to establish the effectiveness of the activities. It will keep Act II Boutique from making the same mistakes again and will help make further promotional decisions.
The first objective of increased first time purchasers will be measured through promotion redemption. The direct mail coupons will be sent to non customers only so the only redemption of the coupons will be first time purchasers. When sending out the coupons, it is important to note how many coupons are being sent. This will allow an evaluation of effectiveness to occur. Then when someone redeems a coupon, the manager can store the cards together. After 12 months, the manager will be able to calculate the rate of redemption for the direct mail coupons and decide if the direct mail pieces were a good investment.
The second objective of increased repeat purchases will be measured through the loyalty program. After a customer completes one loyalty card and redeems it for $10 off their purchase, the manager will collect the cards. These cards can either be stored in a database or in a shoebox. At the end of 12 months, a total number of redeemed loyalty cards will be counted to determine the effectiveness of the loyalty program.
The third objective of increased store traffic will be measured by direct inquiry. The owner will keep record of the number of customers who enter the store each day. At the end of the week, she will enter how many customers entered her store in the week in a spreadsheet. After 12 months, she will be able to calculate the total traffic at Act II Boutique.
By calculating the effectiveness of these three objectives, it will allow the manager to see what changes or adjustments must be made to the current IMC plan. Time and effort will need to be put into a new plan but it is very important that the IMC plan is adjusted if it did not achieve the desired response.
Conclusion
Through the Advertising, Promotions, Direct Marketing, Public Relations and Interactive elements of IMC, Act II Boutique will be able to expand its customer base and increase overall sales.