Advantages and Disadvantages of Smartphones Essay Sample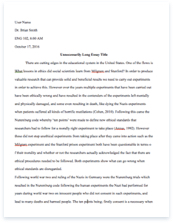 The whole doc is available only for registered users
OPEN DOC
Download Essay
A limited time offer!
Get a custom sample essay written according to your requirements urgent 3h delivery guaranteed
Order Now
Advantages and Disadvantages of Smartphones Essay Sample
Smartphone essay
Smartphone invention is one of the biggest achievements in the world of technology. This is because unlike standard phones, with a smartphone one had a variety of options. Although smartphones are of great importance, they have a number of setbacks as well.
Advantages of smartphones
One benefit of smartphones is that in addition to making calls and sending text messages, one has the option of making video calls as well as accessing the internet (Jung & Media, 2014). In the past, one had to carry a camera, mp3 player, PDA. This is no longer the case since smartphones comprise of all these items.
Another uses of smartphones is that they come with endless applications. According to Jung and Media (2014), apart from games, other smartphone applications include the health and fitness apps, internet radio apps as well as compass and photo modification apps.
Disadvantage of smartphones
Apart from advantages, smartphones also have a number of setbacks, for instance, they are very costly. According to Cornell and Media (2014), the price of a standard phone is normally a third that of a smartphone. Apart from price, having smartphones have also affected productivity in places of work. This is because people spend most of the time checking their emails and socializing.
Another disadvantage of smartphones is that they slow down the speed of typing. Unlike using a computer, typing with a smartphone is much slower since one uses only one hand (Cornell & Media, 2014). Similarly, since the keyboard of a smartphone smaller, one is likely to make many typing errors.
References
Cornell, S. & Media, D. (2014). "Disadvantages of Smart Phones." Chron. Retrieved on 1 January 2015 from http://smallbusiness.chron.com/disadvantages-smart-phones-54076.html
Jung, B. & Media, D. (2014). "What Are the Benefits of Smartphone Technology?" Chron. Retrieved on 1 January 2015 from http://smallbusiness.chron.com/benefits-smartphone-technology-57037.html