Advertising and Promotion Essay Sample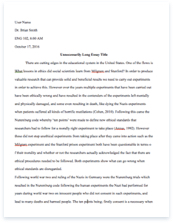 The whole doc is available only for registered users
OPEN DOC
Download Essay
Get Full Essay
Get access to this section to get all the help you need with your essay and educational goals.
Get Access
Advertising and Promotion Essay Sample
Promoting the enterprise is very important in order to make customers aware that the enterprise does exist. It is an integral part of the marketing mix. There are various methods of promotion and publicity, which can be used to advertise our enterprise. These methods should be ideally cost effective and eye catching. The forms of advertising and publicity that SHAKE 'N' TAILS will use are:
Firstly, the main form of advertisement that will be used are posters. This is a very important
form of advertisement for SHAKE'N'TAILS, because posters are extremely cheap and easy to produce. They are also very effective because they can appeal to a large audience. Posters can also contain the enterprises logo and give relevant details in a very eye-catching way so that the poster appeals to the customers and makes them aware of the enterprise in a way that they will remember. Secondly, business cards will be produced and handed out to other stalls, therefore every time a purchase is made at that stall the enterprise will hand out our business card. The cards will give the customers a 20% discount off their purchase of any cocktail. This is 25p off, therefore the drinks will become �1. This will appeal to customers and also help increase customer awareness about the stall. Thirdly, an announcement could be made in assembly. This is probably one of the best forms of advertisement because it means that a large group of people are being informed at one time.
Promotional offers will also be used throughout the fayre. We will use a skimming pricing strategy. The price of the drinks will fluctuate depending on demand for drinks. When there is a lack of demand the price of the drinks will decrease. During the last hour of the fayre, in order to get rid of open cartons of fruit juice, they will be sold at very low prices.
Finally, another integral form of advertisement is the way the stall is presented on the day. This is because as people pass by they have to notice the stall, therefore it has to stand out. In order to ensure that the stall stands out we will have examples of the cocktails presented on the tables. There will also be professional menus that will be framed. The menus will contain short enticing phrases to appeal to the customers.