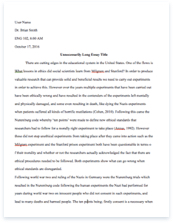 The whole doc is available only for registered users
OPEN DOC
A limited time offer! Get a custom sample essay written according to your requirements urgent 3h delivery guaranteed
Order Now
The name of this negotiation exercise is ALPHA-BETA. The goal of this negotiation is to stay within character and gain as much information from the other side as possible. The uncertainties confronted were how to lead the negotiation as a Betan. The skills that we will try to exhibit are trying to embody the style and culture of the Betans. Our opponents, Alpha Inc., were prepared with their demands. They seemed to have researched our culture and were not susceptible to them. We did not reach a settlement, our goal was to remain in character and gather as much information as possible. ANALYSIS
Our BATNA for this simulation was 4 different models, 250 units to be imported per year, 5% gross sales royalty rate and complete access to vision technology. We did not come clean or make clear our bottom line because that is not like the traits of the Betans, they are indirect. The other side did not reveal their BATNA. The other side did make an initial offer which they stated to be their final offer. Given those actions I would assume that the BATNA for Alpha Inc. was 8 different models, 250 units per year, 1.5% royalty rate on gross sales and no access to vision technology. Our objectives and interests as a group were to behave collectively, formally, patiently, indirectly, unemotionally and passively. These goals conflicted with the other party's position because they were the very opposite of those traits. Our opponents were rude, impatient, demanding, crude, Machiavellian, direct and emotional.
The other party was interested in settling as quickly as possible and on their terms. We did not attempt to interject objective standards; we attempted to remain patient and indirect. Both parties were prepared prior to negotiation to address specific issues. Beta's strategy was not to go into the negotiation and immediately deal with the issues at hand, but to be patient and ensure that the opponent was comfortable and relaxed. Alpha Inc. displayed very strong commitment behavior. They were stern and adamant that if we did not agree to their terms that they would go elsewhere and close negotiation altogether. The face saving behavior that was displayed was when we offered to pay for a limo and hotel for Alpha so that we have more time. POST NEGOTIATION REFLECTION
In this negotiation, we learned that it is important to research your opponent, to understand their culture, not only of their country or backgrounds, but also their company culture. When we are able to understand our opponent's way of thinking about business and doing business we can then understand how to approach a negotiation situation with them. In this exercise, we learned that it is difficult for us to adjust when it involves breaking or acting in a way opposite of what we are accustomed to. We also learned that although my classmates live in the same country as we do, their upbringings may have similarities to their origin country and will therefore help them to communicate and adjust to that country's norms and standards. We were surprised how we were able to stay in character although it was hard and it was surprising how people responded when they were unaware of your intentions and strategies. If we had to do this exercise again, what we can do is do more research on our opponents so that we would have an idea of what to expect in the negotiation table. LAST ENTRY
By taking this course, we have learned the different types of negotiations and the strategies to be used in order to achieve the best deal in a negotiation. We also learned that sometimes it is better to walk away from a negotiation rather than accept a deal that you would feel short changed in the future. We also learned that before entering a negotiation, you should gather all information possible and come up with the best strategy possible. Aside from this, you should also have a BATNA (best alternative to a negotiation agreement), which would help you in negotiating a better deal.
Related Topics