Alternative Dispute Resolution Essay Sample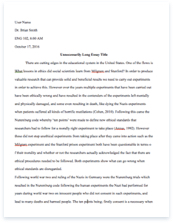 The whole doc is available only for registered users
OPEN DOC
Pages:
Word count: 2444
Category: court
Download Essay
Get Full Essay
Get access to this section to get all the help you need with your essay and educational goals.
Get Access
Alternative Dispute Resolution Essay Sample
Courts do not have the exact knowhow of the contour of copyright protection for computer software. Compounded by the traditional dispute resolution mechanism, litigation processes have been costly, timely consuming and do not give the parties control over the outcome of the disputes. From the time alternative dispute resolution (ADR) surfaced on the scene, its usage has gained local and international recognition. This project aims to follow the development of ADR internationally in general, to evaluate the performance of ADR to date, to gauge the impact of ADR on the computer software industry, evaluate how practical it can be to adopt and align ADR to computer software related disputes, and finally to assess its future prospects and recommend areas for improvement.
Summary
"Intellectual Property" (IP) covers a collections of legal rights to protect the originators (or the creators) of the properties, and stands behind the creative ideas and concepts of products. The most common forms of IP includes: Trademark, Patent, and Copyrights. Both protection of and disputes over trademark and patent have had many precedent cases to make reference to. Copyright protects original material such as computer software, literature, music, photographic images, all of these are intangible to start with. Proving the first of the work is neither simple nor easy, and normally litigation can be a long and an expensive process.
However, many individuals, even businesses, often thought that commissioning work gives them the titles of the work and becomes the owner of the title, but sadly this is not the case. The need of good process to document the processes of transcribing a thought, an idea from the head onto a written media has always been neglected. Also, the lack of formality can cause problems on a practical level as often individuals as well as businesses do not keep appropriate records to prove the existence of copyright and ownership of it. Hence proving infringement of computer software is not as straightforward as it seems.
Courts have been accepted being the destinations to resolve disputes on computer software infringement matters. Legal proceedings happen when outside-court compromise could not be reached between the plaintiffs and defendants. When disputes are under proceedings, it follows a standard process of thorough review of all evidences, including any relevant documents, and cross-examination of witnesses and subject matter experts. Over time, it has been widely acknowledged by the IT industry practitioners that courts are not the optimal places for intellectual property related disputes, and there are three major issues attached to it, as quoted in Lanjouw and Lerner's study[1], that
• the propensity to litigate patents varies with the expected benefits of litigation
• The ways in which the cost of litigation affects the willingness to enforce patents,
• the cost of enforcing patents changes the private value of patent rights
• The impact of IP litigation on the innovation process itself.
In today's internet world, many software products are designed to perform substantially the same functions and compete for the same customer segment around the globe. When this fact is joined by the reality that many such competing software products are developed using open source codes now available in the world wide web, it will be an important area to assess the possibility of intellectual property infringement during the software development stage.
Computer software development also is a processing of translating and transforming conceptual ideas into end result objects residing in computer devices. It just likes composing a piece of music, writing a book, and drawing a picture. There are two types of categorical deliverable[2] out of this computer software development process: literal and non-literal. Literal deliverable refers to original expression, such as program source code and/or object code, and lateral copying is fairly easy and simple to detect. Non-Literal deliverable associates with, but not limited to, the program's "structure, sequence, and organization", and "the various steps a programmer used prior to actually writing the instructions or source code." For the later, courts have great difficulty to distinguish between the two, or some time mischaracterize what is the issue in a certain case. This increases the complexity of making judgments by court of any computer software related dispute.
Copyright protection of a particular work is not granted until it is recorded. Hence work-in-progress computer software exposes to information leaking risk. Also concerns on copyrightability of software accelerate and the number of lawsuits on computer software infringement has increased in the recent years. Though varying approaches and tests have been developed to determine whether or not an infringement of computer software has occurred, the process remains largely unchanged. The so-called "substantial similarity" between the defendant's work and the protectable portion of the plaintiff's work is adopted. The question of "substantial similarity" however is not always easily answered in the computer software realm. And those disputes are not limited to local territory, but across wider broader.
It is unarguably that dispute resolution of this nature in court is lengthy and expensive in many ways, did not give the parties control over the outcome of their disputes and was general cumbersome. As a result of the above, an alternative resolution is highly desired. The new approach will require a new paradigm of collaboration grounded on new principles and approaches other than traditional court proceedings.
Alternative Dispute Resolution, in short ADR, refers to a dispute resolving process without resort to litigation in the courts. The concept behind the introduction of ADR methods was, inter alia, to reduce the delays and costs associated with litigation, to introduce relatively less formal method of dispute resolution, to introduce consensual problem solving and empower individuals by enabling them to control the outcome of their dispute and develop dispute resolution mechanisms that would preserve personal and business relationships. ADR processes were thus intended to produce better results all around.
ADR uses various methods of dispute resolution, and will follow a process from negotiation, mediation, arbitration before legal proceedings. Past cases adopted ADR for dispute resolutions have demonstrated achieving fair and just resolution to conflicts, less costly and more rapid system of dispute resolution, capable of achieving result that meet the needs of all parties involved. Moreover, ADR is one of the packages within many government legal reform agenda to free court resources by diverting cases to ADR. The reform of Patents County Court (PCC)[3] in England and Wales is aimed to achieve the aforesaid benefits.
Alternative Dispute Resolution (ADR) processes may not be well understood by individuals or within many communities. Certain entities or individuals are more likely to use ADR than others. Also ADR process varies among practitioners in different jurisdiction and practice areas.
Each ADR process meets different needs and circumstances. When selecting an ADR process, the plaintiffs should carefully consider the needs of the particular case or situation and identify the goals hoping to achieve through ADR. Then how to select the ADR process that appears to maximize the potential for achieving the goals becomes crucial.
The court cannot guarantee that an ADR process will provide a listed benefit. The likelihood that a particular ADR process will deliver a benefit depends not only on the type of process, but on numerous other factors including: the style of the neutral; the type and procedural posture of the case; and the parties' and counsel's attitudes and personalities, level of preparation, and experience with the particular ADR process.
In recent years, the development of industry-based ADR schemes is emerging, and has increased its role play dealing with computer-based intellectual property (computer software) disputes. Judges or mediator move cases along and adopt the language of case management, rather than justice.
Disputes now settle outside courts however raise antitrust concerns[4]. These settlements may agree to stop competing, to regulate the price each charges, and to exchange information about products and prices.
As new businesses and practices evolve from time to time, it is a strong need to advocate for the introduction of ADR laws and to draft law on ADR, which will help practitioners practice ADR more efficiently and in a wider scale. We will examine what is happening around the globe.
One of the major benefits of wide adoption of ADR in is to free up courts. However, what role will court assume on computer software disputes?
The current ADR process however faces two distinct issues, jurisdiction of ADR and international arbitration.
In this internet era, now e-business and e-commence disputes can be more likely to be resolved online using the internet system. Emerging technologies, for instance web-based information, videoconferencing, teleconferencing and emails give a strong supporting role to the continuing evolution of ADR processes, allowing virtual face-to-face ADR over the globe. This is called Online Dispute Resolution (ODR), which has been referred to as a "Fourth Party" – signifying the special role being played by technology.
Research Method
In order to archive the objectives of this research project, I would use the following approaches and methods
i) Approaches
a. Black Letter Research
This approach will be the key approach of research for this project. Detailed research and review of relevant international law principles, statutes, treaties, bilateral and multilateral agreements will be carried out.
Furthermore market practices and precedent cases will be examined and analyzed to assess whether or not all involved factors, including length of time, cost and resource involved, can be minimized or lowered.
b. Historical Research
This approach will also be used with the view to bring into sharp focus the historical adaptation of alternative dispute resolution on computer software related disputes.
ii) Methods
a. Use of Archives
Learning from the past is one of the ways to understand the evolution of adopting alternative dispute resolution to computer software disputes. Extensive search of professional journals in various internet web sites will be carried out to collect relevant materials.
Proposed Plan of Work:
Chapter 1 – It is an introductory chapter, and will slightly look at two concepts- dispute and justice – relevant to the topic of this project. It is believed that it will be beneficial to readers to have an understanding of widely adopted meanings attached to the concept of justice and dispute in the context of ADR.
Chapter 2 – This chapter will discuss the development of ADR internationally, particularly the United States of America, England and Wales and the European Patent Organisation in Europe, and examines same ADR mechanisms available and adopted for the computer software industry.
Chapter 3 – This chapter will cover the development of computer software from the early 60s of last century to today, and in parallel the development of computer software related dispute resolutions, the approaches and methods used over time applied to establish a prima facie case of copyright infringement.
Chapter 4 – This chapter will examine why traditional courts will not be a good avenue for computer software dispute and look into past cases who the courts judged cases. Then it will study cases resolved via ADR and list out the major differences. Hypothetical assessment using ADR on cases trailed under the traditional court system will also be tried with an attempt to compare or validate the stated benefits.
Chapter 5 – This chapter will study relevance of emerging technologies to the continuing evolution of ADR processes, for instance, web-based information, videoconferencing, teleconferencing and email supplementing and supporting may face-to-face ADR approaches. Moreover, technology has globalized dispute resolution services. Online dispute resolution (ODR) will have impact upon economic and other dispute systems over time and result in a more globalized delivery of dispute resolution services. Also will try to explore the meaning and role of the term "Fourth Party" in the ODR processes.
Chapter 6 – This is the concluding chapter to summarise the positive results of adopting ADR having been brought into computer software dispute resolution. Further examination will also be carried out to explore whether any possible change that ADR may induce to court-based litigation governed by law and procedures, any perceived or potential shortfalls or side effect of ADR in the current legal system and identify any possible ways to remediate those shortfalls.
Bibliography
Journals / Articles
Laying down public policy rules concerning the implementation and functions of the .eu Top Level Domain and the principles governing registration, Commission Regulation (EC) No 874/2004 of 28 April 2004
Pablo Cortes, "Developing online dispute resolution for consumer in the EU: a proposal for the regulation of accredited providers". International Journal of Law & Information Technology 2011
BCT Software Solutions Ltd v C Brewer & Sons Ltd, [2003] EWCA Civ 939; [2004] C.P. Rep. 2; [2004] F.S.R. 9;
Vista Computer Services Limited v Ankostuff Limited, Nominet Dispute Resolution Service DRS 00145
Robert Mnookin, "Alternative Dispute Resolution" (1998). Harvard Law School John M. Olin Center for Law, Economic and Business Discussion Paper Series, Paper 232
Nadja Alexander, "Mobile Mediation: How Technology is Driving the Globalization of ADR". Journal of Public Law & Policy [Vol. 27:2]
Melissa Devack, "Intellectual Property As An Investment : A Look At How ADR Relates to the European Union's Proposal for Electronic Commerce in the Single Market". Cardozo Journal of Conflict Resolution
Scott H. Blackman, Rebecca M. McNeill, "Alternative Dispute Resolution in Commercial Intellectual Property Disputes". The American University Law Review [Vol. 47:17091998]
Ethan Katsh, Leon Osterwell, Norman Sondheimer, "Process Technology for Achieving Government Online Dispute Resolution". University of Massachusetts Amherst
Martin Campbell-Kelly, Not All Bad: An Historical Perspective on Software Patents, 11 Mich. Telecomm. Tech. L. Rev. 191 (2005)
Books
Steward Levine, Getting to resolution – Turning Conflict into Collaboration 2nd Edition, Berett-Koehler Publishers, Inc.
Catherine Seville, The Internationalisation of Copyright Law, Cambridge University Press
Tania Sourdin, Alternative Dispute Resolution 3rd Edition, Lawbook Co.
Susan H. Blake, A practical approach to alternative dispute resolution, Oxford University Press
[1] Jean O. Lanjouw, Josh Lerner, "The Enforcement of Intellectual Property Rights: A Survey of the Empirical Literature". National Bureau of Economic Research, December 1997
[2] Richard Raysman, Peter Brown, "Copyright Infringement of Computer Software and the 'Altai' Test". New York Journal, Vol. 235-No. 89, May 9, 2006
[3] Louisa Albertini, "A new era for IP dispute". New Law Journal, 160 NLJ
1525, 5 November 2010
[4] Herbert J Hovenkamp, Mark D. Janis, Mark A. Lemley, "Anticompetitive Settlement of Intellectual Property Disputes". Minnesota Law Review, Vol. 87, p. 1719, 2003, UC Berkeley, Public Law and Legal Theory Research Paper No. 113