Amazon Ecommerce Essay Sample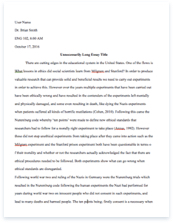 Pages: 5
Word count: 1,283
Rewriting Possibility: 99%

(excellent)

Category: amazon
Get Full Essay
Get access to this section to get all help you need with your essay and educational issues.
Get Access
Introduction of TOPIC
The company was founded in 1994,by Amazon founder Jeff Bezos, spurred by what Bezos called his "regret minimization framework", which described his efforts to fend off any regrets for not participating sooner in the Internet business boom during that time. Amazon was originally founded in Bezos' garage in Bellevue, Washington. The company began as an online bookstore. IN the first two months of business, Amazon sold to all 50 states and over 45 countries. Within two months, Amazon's sales were up to $20,000/week. While the largest brick-and-mortar bookstores and mail-order catalogs might offer 200,000 titles, an online bookstore could "carry" several times more, since they had an almost unlimited virtual (not actual) warehouse: those of the actual product makers/suppliers. Bezos wanted a name for his company that began with "A" so that it would appear early in alphabetic order. He began looking through the dictionary and settled on "Amazon" because it was a place that was "exotic and different" and it was one of the biggest rivers in the world, as he hoped his company would be.
Since 2000, Amazon's logotype has been an arrow leading from A to Z, representing that they carry every product from A to Z. Amazon was incorporated in 1994, in the state of Washington. In July 1995, the company began service and sold its first book on Amazon.com: Douglas Hofstadter's Fluid Concepts and Creative Analogies: Computer Models of the Fundamental Mechanisms of Thought. IN October 1995, the company announced itself to the public. IN 1996, it was reincorporated in Delaware. Amazon issued its initial public offering of stock on May 15, 1997, trading under the NASDAQ stock exchange symbol AMZN, at a price of US$18.00 per share ($1.50 after three stock splits in the late 1990s). Amazon's initial business plan was unusual; it did not expect to make a profit for four to five years.
This "slow" growth caused stockholders to complain about the company not reaching profitability fast enough to justify investing in or to even survive in the long-term. When the dot-com bubble burst at the start of the 21st Century, destroying many e-companies in the process, Amazon survived, and grew on past the bubble burst to become a huge player in online sales. It finally turned its first profit in the fourth quarter of 2001: $5 million (i.e., 1¢ per share), on revenues of more than $1 billion. This profit margin, though extremely modest, proved to skeptics that Bezos' unconventional business model could succeed. IN 1999, Time magazine named Bezos the Person of the Year, recognizing the company's success in popularizing online shopping. Introduction:-
Multi-level sales strategy
Amazon employs a multi-level e-commerce strategy. Amazon started off by focusing on Business-to-Consumer relationships between itself and its customers, and Business-to-Business relationships between itself and its suppliers but it then moved to incorporate Customer-to-Business transactions as it realized the value of customer reviews as part of the product descriptions. It now also facilitates customer
to customer with the provision of the Amazon marketplace which act as an intermediary to facilitate
consumer to consumer transactions. The company lets almost anyone sell almost anything using its platform. In addition to affiliate program that lets anybody post Amazon links earn a commission on click through sales, there is now a program which let those affiliates build entire websites based on Amazon's platform.[150] Some other large e-commerce sellers use Amazon to sell their products in addition to selling them through their own websites. The sales are processed through Amazon.com and end up at individual sellers for processing and order fulfillment and Amazon leases space for these retailers.
Small sellers of used and new goods go to Amazon Marketplace to offer goods at a fixed price.[151] Amazon also employs the use of drop shippers or meta sellers. These are members or entities that advertise goods on Amazon who order these goods direct from other competing websites but usually from other Amazon members. These meta sellers may have millions of products listed, have large transaction numbers and are grouped alongside other less prolific members giving them credibility as just someone who has been in business for a long time. Markup is anywhere from 50% to 100% and sometimes more, these sellers maintain that items are in stock when the opposite is true. As Amazon increases their dominance in the marketplace these drop shippers have become more and more commonplace in recent years. The resulting damage to a supply and demand marketplace remains to be seen but advertising contracts with large search engines eliminating smaller websites from overall exposure these practices should have a negative effect on the industry on the whole. Revenue
Over the last decade, Amazon has developed a customer base of around 30 million people. Amazon.com is primarily a retail site with a sales revenue model. Amazon makes its money by taking a small percentage of the sale price of each item that is sold through its website. Amazon also allows companies to advertise their products by paying to be listed as featured products. Controversies
Main article: Amazon.com controversies
Since its founding, the company has attracted criticism and controversy from multiple sources over its actions. These include: rewarding customers for spying on Amazon's brick and mortar competitors,[154] poor warehouse conditions for workers; anti-unionization efforts; Amazon Kindle remote content removal; taking public subsidies; its "1-Click patent" claims; anti-competitive actions; price discrimination; various decisions over whether to censor or publish content such as the WikiLeaks web site; LGBT book sales rank;,[155][156] and works containing libel, facilitating dogfight, cockfight, or pedophile activities. In December 2011, Amazon faced backlash from small businesses for running a one-day deal to promote its new Price Check app. Shoppers who used the app to check prices in a brick-and-mortar store were offered a 5% discount to purchase the same item from Amazon.[157] Companies like Groupon, eBay, and Taap.it countered Amazon's promotion by offering $10 off from their products.[158][159] Sales and use taxes Amazon tax
Amazon collects sales tax from just eight states in the US. Amazon is under increasing legal and political pressure from state governments, traditional retailers and other groups because of its refusal to collect sales tax in 40 of the 45 states with a statewide sales tax (as of May 2011). Those 40 states include at least 12 where Amazon has a clear physical presence,[160] via distribution centers and wholly owned subsidiaries. Critics of Amazon argue that its refusal to collect sales taxes has given it an unfair advantage over traditional retailers. While customers are required to remit use tax directly to their state, few customers do so. Amazon has said since at least 2006 that it would support a federal solution to the sales tax problem, as long as such legislation was fair and simple.
The Main Street Fairness Act failed in committee in 2010, and several earlier versions of the bill failed to advance. Amazon lobbyists met four times with members of Congress or their aides in 2010 regarding the Main Street Fairness Act. The company spent $610,000 on lobbying in 2010, although these expenses also covered other bills discussed at the same time. Amazon has increased political contributions to federal lawmakers. Amazon's political action committee spent $214,000 during the 2010 election cycle, double what it spent for the 2008 elections.[161] Small business advocates at the American Independent Business Alliance note that while proclaiming support for reform, Amazon has lobbied to apply sales tax collection duties to all businesses with $150,000 or more in annual sales.[162] Since all major proposals include an exemption of at least $500,000 or $1 million, AMIBA says[160] this impedes passage of tax reform.