American Red Cross – Global Analysis Essay Sample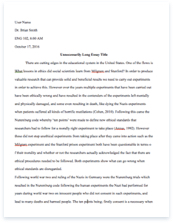 The whole doc is available only for registered users
OPEN DOC
Download Essay
Get Full Essay
Get access to this section to get all the help you need with your essay and educational goals.
Get Access
American Red Cross – Global Analysis Essay Sample
The American Red Cross is one of the largest charitable organizations in the world. It is a subsidiary of the International Federation of Red Cross (IFRC) and Red Crescent Societies. They rely solely on donations and charitable efforts of volunteers. With more than a century of experience, the American Red Cross works with the Global Red Cross and Red Crescent network to meet the needs of the world's most vulnerable communities (redcross.org, 2013). Multidomestic strategy is an international strategy where strategic and operating decisions are decentralized to strategic business units in individual countries or regions for the purpose of allowing each unit the opportunity to tailor products to the local market (Hitt, Ireland, & Hoskisson, 2011/2013). A transitional international strategy exists when an organization seeks to achieve both global efficiency and local responsiveness (Hitt, Ireland, & Hoskisson, 2011/2013). According to Hitt, Ireland, and Hoskisson, when deciding what strategy characteristics best fit an organizations various options can be followed. On and international level the Red Cross's international strategies encompass characteristics of both the multidomestic and transitional strategy.
This is evident in the 2020 strategy of the IFRC (International Federation of the Red Cross). Strategy 2020 is an extension of Strategy 2010 and is based on the provisions of the Constitution of the IFRC and the policies established by its General Assembly. Strategy 2020 is the blueprint of the international strategic plans of the IFRC and their subsidiaries. The Red Cross, Red Crescent and Red Crystal are universally recognized, trusted and legally protected symbols and subsidiaries of IFRC. They are organized through their National Red Cross or Red Crescent Societies. All the National Societies of the IFRC come together globally in the International Federation of Red Cross and Red Crescent Societies (IFRC) to represent shared beliefs. The IFRC is a component of the International Red Cross and Red Crescent Movement, which includes the International Committee of the Red Cross (ICRC). The IFRC is guided by its constitution and governed by a General Assembly of National Societies that decides on its policies, and the rules and obligations of membership.
Every two years they meet. A president and Governing Board is elected to oversee IFRC work in between General Assembly meetings ([email protected], 2010). Strategy 2010 outlined strategic plans for the IFRC on an International level for the new millennium. The 2020 strategy is a reimagining of the strategic plan taking into consideration of the successes, failures, and risks of strategy 2010. According to the IFRC, "when moving from Strategy 2010 to Strategy 2020, we are resolved to do more, to do it better, and to reach further."
Each National Society is responsible, within their own organization, for planning the scope and size of the services it can deliver on a reliable basis, including specific delivery targets. Each National Society defines its own strategic plan. These decisions are based on an analysis of the needs, vulnerabilities, and rights of their individual target populations. All considerations are made keeping in mind the mission and vision of the IFRC. Their strategic plan also recognizes the service gaps expected to be filled by National Society activities, taking into account the capacities and resources that can be attained and sustained. The IFRC nationwide network of locally organized branches and units with all their members and volunteers, have agreed to abide by the Fundamental Principles and the statutes of their National Society ([email protected], 2010). Strategy 2020 has three strategic aims;
1. To save lives, protect livelihoods, and strengthen recovery from disasters and crises. 2.Enable healthy and safe living.
3.Promote social inclusion and a culture of non-violence and peace. They have established three enabling actions that will help them to fulfill their strategic aims. 1.Build strong National Red Cross and Red Crescent Societies. 2.Pursue humanitarian diplomacy to prevent and reduce vulnerability in a globalized world. 3.Function effectively as the IFRC.
IFRC Entry Modes
The IFRC has been around for a long time and really has no competitive market, however the amount of dependability placed on the organization places and equal pressure to those other businesses face in a competitive market. So essentially the pressure in profitability and financial stability are the same but the reasons why are a little different. The IFRC has the whole world watching and the pressure of having to be available whenever anyone anywhere needs them. Added pressure comes because they are needed in times of need when vulnerabilities are at their worst. There is going to be more scrutiny and a higher level of expectation. ENTRY MODES
Strategic alliances share costs resources, risks, problems of integration (Hitt, Ireland, & Hoskisson, 2011/2013). This is an entry mode the IFRC is using to enter into different markets of the globe in need of their services and a methodology used for sustainability in current market where they are already established. According to Hitt, Ireland, & Hoskisson strategic alliances can facilitate developing new capabilities and core competencies. In turn, adding a strategic advantage to an organization. The Red Cross has to be available in times of need for everyone around the world. Even though, globally, the world is growing economically, environmentally, and socially in those very same instances there are those that are not going to have an even playing field to take advantage in this growth. In these instances the Red Cross still has to be readily available to provide their resources equally. This type of availability is going to take a constant level of preparedness and adaptation (IFRC.org, 2010). RISKS
Violence, burdens of disease, loss and dislocation, climate change, and forced migration are all risk factors that can create vulnerability in the Red Cross's efforts and ability to execute their mission (ifrc.org, 2013).
CHALLENGES
In most other industries globalization or the plan to incorporate globalization into the business strategy is a way to achieve a more stable international footprint and obtain greater revenues. For the Red Cross the more globally their hand reaches the more challenges they face. As mentioned earlier there are some parts of the world that are just not going to have a global advantage no matter how international markets are growing. The challenge in this type of economic crises has a profound long term consequences that exacerbates the disaffection arising from growing inequalities (IFRC.org, 2010). This environment becomes worse by the disadvantage and discrimination that comes with the affect of changing demographic patterns. Ageing populations and unplanned urbanization are examples of these types of patterns. These challenges can be complex in nature. A change in the mind-sets, attitudes, the way one lives, the ability to relate to each other and to the shared world everyone lives in is going to be an ongoing effort in order to reach the standards set forth in the mission and vision of the Red Cross. The IFRC is going to have to continually grow and make adjustments as each of the communities they help grow. The IFRC must readily adapt to all the changing patterns on a global spectrum.
Financial stability is another challenge facing the Red Cross. The Red Cross like any other nonprofit organization has to compete in a very competitive fundraising environment in this tough economy. Fundraising efforts have to be global and year round, not just as disasters occur. Global future of the Red Cross
The expected outcomes of the strategic aims and their enabling actions describe the future direction of the Red Cross. Effective preparedness capacities for appropriate and timely response to disasters and crises, reduced deaths, losses, damage and other detrimental consequences of disasters and crises, and improved restoration of community functioning after disasters and crises are the future expected outcomes if strategic aim one. The expected impact from strategic aim two is better personal and community health, more inclusive public health systems, reduced exposure and vulnerability to natural and human-made hazards, and greater public adoption of environmentally sustainable living. The expected impact from strategic aim 3 includes; greater public support for the Fundamental Principles, reduced stigma and discrimination, lower levels of violence, more peaceful reconciliation of social differences, and fuller integration of disadvantaged people into their communities (IFRC.org, 2010).
The expected impact from enabling action one is; expanded sustainable national and local capacities of National Societies, a stronger culture of voluntary service, greater youth leadership and participation in National Society and community affairs, and last scaled-up and sustained National Society services for the most vulnerable people (IFRC.org, 2010). The expected impact from enabling action 2 is ; greater access to help people who are vulnerable, earlier attention to situations and causes of vulnerability, deeper public, governmental, and partner support, more resources for addressing vulnerabilities, and last stronger recognition of community perspectives in the international humanitarian, and development system and cooperation arrangements(IFRC.org, 2010). The expected impact from enabling action 3 includes; stronger cooperation, coordination, and support arrangements to deliver strategic outcomes, improved planning, performance management, and accountability for IFRC activities, and last greater IFRC contribution to meeting vulnerability needs at global, national and local levels (IFRC.org, 2010).
Strategy 2020 is an international blueprint that will give a collective voice to the future of the Red Cross. It consolidates previous policies and strategies in presenting updated core concepts to guide National Red Cross and Red Crescent Societies in formulating their own mission statements and strategic plans in the context of the specific needs and vulnerabilities that concern them. It provides direction to the secretariat in setting its operational priorities in support of National Societies. It is also the basis for updating, harmonizing and developing new implementation tools and cooperation frameworks (Ifrc.org, 2010). Gail McGovern, President and CEO of the Red Cross emphasizes that the American Red Cross is on the path to stability and growth (PresidentialThreeYearrePort.pdf, 2013). There is an organization wide understanding that to achieve this, the future will have to bring about increased revenues, maximum usage of social media, and modernized IT systems.