An Article Stressing the Importance of Corporate Social Responsibility Essay Sample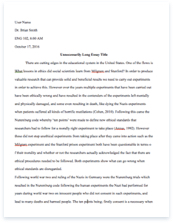 The whole doc is available only for registered users
OPEN DOC
Get Full Essay
Get access to this section to get all help you need with your essay and educational issues.
Get Access
An Article Stressing the Importance of Corporate Social Responsibility Essay Sample
The issue of corporate social responsibility has long been present even in the initial history of mankind. With the demands and obstacles besetting today's modern world, an enormous prominence was put into this specific matter for the past decades. While the concept has earned several criticisms and concerns apparently because it allegedly promotes hypocrisy and insincerity, social responsibility of organizational corporations has generally resulted into advantages rather than drawbacks. This is because the idea has surprisingly benefited a number of sectors specifically those connected with the business area.
In fact, social responsibility being manifested by big and small companies led to mounting favorable relations between the officials of the country, the concerned industries and the society in general. Although business by nature has to be aware and above all is concerned with the economic or financial aspects of organizations, business dealings in contemporary period require the evaluation of lawful, just and principled implications and harmful consequences, if any, of firms' trading. The craze over social responsibility of all businesses should not only be on the forefront.
There is certainly a big difference between saying or advocating it but not really doing or practicing it. Hence, an emphasis on social responsibility achieves its purpose if organizations are truly doing an excellent task of doing the correct business practices. In doing so, majority, if not all, of corporations are left with no excuse and should not be allowed to neglect their considerations and obligations to the society particularly matters which generally concerns and will affect a bigger population.
Additionally, corporate social responsibility is practical and sensible during times of financial crisis or recession. Thus in order to survive, organizations should concentrate on issues which will significantly work to their advantages such as engaging in socially-related schemes which eventually provide profits to others. This is where social responsibility matters most because such idea or practice assists industries and all concerned sectors to gain by also giving opportunities for the people and society to benefit.
CSR, an overview It is worthy to present a brief overview of what corporate social responsibility or CSR is in order for the concept or practice to be better understood. In defining CSR, Anderson, Jr. (1989) identified its two major components such as the industry and society as well as its three main subjects such as conformation with legal measures, adherence to ethical or moral principles and humanitarian giving.
Simply put, CSR is the duty of both the business sector and society in general to assume accurate lawful, ethical and charitable activities which will defend and enhance their respective interests or work to their advantages (Anderson 9). Corporations need to be involved with social responsibility primarily because the growth of the business sector has created people and socially-related crises hence it is only the industry's obligation to solve such problems. It is in the same way that if the industry does not address the problems, it will be to its detriment afterwards (Anderson 10).
CSR, an Essential Element of Company Operations One specific article from a business periodical which dealt with corporate social responsibility is the one made by James Hood and Barbara Bedard (2008) titled "Don't ignore corporate social responsibility: CSR has become a critical element of day-to-day company operations. " Appearing on the August 15 issue of the New Hampshire Business Review, Hood and Bedard stated that corporate social responsibility should in no way be ignored for a simple reason that it has became a vital component of the daily operations of businesses.
For the past decades, CSR tends to be a working standard among all types of industries worldwide. This is for the main reason that global corporations have realized that doing excellent things to their personnel or the whole company in general as well as to the societies where they conduct business and their surrounding eventually bounce back to their respective organizations. In short, Hood and Bedard categorically said that CSR is good for the business sector, the people, the society and the environment.
This is simply because the principle of doing good deeds does not only work to the advantage of the corporations but all the sectors connected with the organizations as well. In particular, Hood and Bedard explained that corporations around the world have learned that their respective suppliers are establishing sets of CSR standards which their partner organizations need to perform. Additionally, it was revealed that personnel are motivated to work and clients are encouraged to have business dealings with international corporations that is dedicated to the fundamentals of social responsibility (Hood & Bedard).
The article by itself stands to the idea regarding the importance of corporate social responsibility in today's contemporary business world. This is because the authors are able to justify the need for global corporations to adhere to the CSR concept. Hood and Bedard further wrote that CSR goes beyond meeting the terms of legal obligations such as abiding laws pertaining to environmental protection, labor and related concerns.
The two have emphasized that corporations across the world need not to neglect their social responsibility since it has already been regarded as a significant facet of organizational operations. It has also been an inevitable fact or reality that a planned, top-to-bottom dedication to being socially responsible and being moral in the supervision of personnel as well as production, advertising or promotion and product selling are all critical elements in the organizational setting worldwide (Hood and Bedard).
The truth that almost all organizations affect the environment, their competitors, society and most importantly their employees is an undeniable fact. The main objective of corporations to provide positive implications to others is, in essence, the key principle behind CSR (Hood & Bedard). To be specific and in the existing international business setting, corporations acknowledge that in order to penetrate and do well in the local, national and global market, there is a need to concentrate more on the end result and for cost-sharing.
Above all, companies mush decide according to what will benefit or is in the most interest of all concerned such as the management as well as their stockholders, investors, personnel and the society where the corporation belong. In the end and as practical data proves, global organizations are admitting that representing their performance with a regular perspective aimed at social responsibility definitely has essential positive implications and benefits on their end products.
This is because such kind of CSR eventually makes their services or products more appealing to a growing meticulous public. Such corporate focus also limits governmental and regulatory negative reaction or repulsion as well as activities which may be viewed to be offensive or objectionable within the society or which that will not improve the retention of personnel in the organization (Hood & Bedard). CSR, a Reputation Builder
Although it is indisputable for global organizations to continue to adhere to their economic thrust of creating profits so that the business owners to become viable, it is now evident that more corporations are acknowledging that their incomes do no only come from the fame of their services or products but are also reliant to a condition whether they exemplify a reputation of being compassionate and responsive corporate citizen. In the practice of CSR, organizations exert all efforts to improve their reputations with their respective clients, the public in general and lastly, their personnel or workers.
Its absence, in turn, results to harsh outcomes which harmfully affect the corporation's status, share price as well as its customer and market base (Hood & Bedard). As a concluding effort, Hood and Bedard listed some suggestions which can be taken by companies with existing CSR as additional information to strengthen the concept and also as a guide for corporations which decide to practice it. First, they said that dedication to CSR must begin at the top level of the company so than it is able to get and sustain buy-in from an organization's bottom division.
There is also a need to pick or select the company's CSR officer-in-charge or coordinator. CSR must be one of the organization's strategic planning procedures. The selected CSR scheme should complement the goal of the company. The company needs to have a small start then decide afterwards to do things which aim to positively affect the public. All CSR undertakings should be observed and evaluated. Lastly, people concerned with the CSR project must possess enthusiasm and needs to enjoy everything that they do (Hood & Bedard).
Conclusion Running a business in this modern world entails not just a mission to gain profit. The concept of social responsibility requires corporations around the world to comply with certain legal measures, accepted norms of the society and the willingness to provide charity within the organization and the society as well. The above business article which was posted online at the New Hampshire Business Review proves the power of corporate social responsibility.
With an established positive implications and benefits to both the organization and the community, CSR is a practice which is hoped not to cease to exist. Hood and Bedard have justified for its existence and the need for such idea not to be neglected. This is because CSR is not only advantageous to organizational development and credibility or reputation but to the societies and the nation as well thereby making it a necessity for worldwide companies to be properly managed and ultimately survive the industry.