An Essential Part of Communication and Business Systems Essay Sample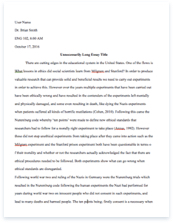 The whole doc is available only for registered users
OPEN DOC
Download Essay
A limited time offer!
Get a custom sample essay written according to your requirements urgent 3h delivery guaranteed
Order Now
An Essential Part of Communication and Business Systems Essay Sample
Introduction
During the twentieth century it became essential for social scientists to study human communication, which includes the process and effects of human interaction. Today public relations plays a very significant role in our daily lives. If used properly it can inform, educate, reassure, arouse interest or result in the acceptance of a situation. PR affects all types of organizations. It is all about communication between an organization and all those with whom it has any form of contact. The theme of the work: "Public relations: an essential part of communication and business systems" is topical, besause, first of all, today we have a necessety to control people's thinking and feelings, to form public opinion and mood. Secondly, understanding the basics of PR can help us as future specialists to solve various problems faced by companies and to cooperate with them better. The aim of this paper is to give the basic analysis of public relations as an essential part of our daily and business life.
The main objectives are to consider the history of this science's development; to define public relations and determine their main tasks, objectives, functions, principles and activities; to evaluate the criticism of PR; to analyze PR's relation to marketing and advertising, to define different and common points between them and to evaluate the importance of their implementation together; to destroy the stereotype of PR as advertising and propaganda activity; to give some examples of public relations campaigns. The main methods of choosing information for this paper are descriptive and comparative ones. Many foreign scientists examined public relations. Among them are Jane Johnston, Clara Zawawi, Alison Theaker, W. Timothy Coombs, Sherry J. Holladay, Paul Baines, and others. Significant contribution to the analysis of public relations was also made by Edward Bernays, Ivy Lee, etc. The paper consists of introduction, the first part called "Conception of public relations", the second part called "PR relationships to marketing and advertising. Similarities and differences", the third part called "Public relations in action", conclusion, summary and references. Part 1 Conception of public relations
1. History of development
It is said that public relations goes back more than 2,000 years to the time of Julius Caesar. Caesar may have been recording history when he wrote his commentaries, but as the leader of all the Romans he was at the same time persuading the citizens that he was doing a great job. Public relations in its most basic form developed in the United States in the early nineteenth century when newspapers ran friendly notices in news columns to reward advertisers with "free publicity." [3;5] In 1906 Ivy Lee, a former newspaperman and the founder of modern PR, was hired as publicity adviser by a group of U.S. anthracite coal-mine operators who had drawn the attention of the press by their haughty attitudes toward the miners and the press in labor disputes. At that time it was new practice. Later that year Lee was retained by the Pennsylvania Railroad and introduced a new practice to that industry—the supplying of full information to the press about railroad accidents. In this he was forging a major ingredient of what would later be called public relations. Significant in the history of modern PR is the contribution of Edward L. Bernays, who in 1992 at the age of 101 was still pursuing an active career.
He opened the first recognized public-relations firm with Doris Fleischman in 1919. Bernays coined the phrase "counsel on public relations." He wrote the first book and taught the first university course on the subject. During his lengthy career, Bernays has counseled such clients as Thomas Edison, Henry Ford, and Eleanor Roosevelt. He also advised former Presidents Woodrow Wilson, Calvin Coolidge, and Dwight D. Eisenhower. Today, Bernays's "counsel on public relations" has given rise to more than 2,000 PR firms that deal with the interests of their trade and charitable associations and corporate, governmental, and individual clients. [4-5;5] Government and public services have been among the leading users of public relations techniques in the last century. The results of this practice were fed into policy development and news management programs. In the USA, political PR was already well established. Globalization, the fall of communism as a competing ideology and business context, the increased competition that has accompanied deregulation in major markets, a greater understanding of the importance of consumers, particularly by consumer themselves, and the dual fragmentation/globalization of mass media have all affected public relations activity.
The result is that it has become increasingly systematized and research-led over the last century, as has its business counterparts marketing, advertising and human resource management. Public relations has developed very rapidly in recent years, partly because management of various commercial and non-commercial organizations have discovered a need for public relations activities. Modem public relations has, however, refined the techniques, integrated the action and given it a name, so that it is now a distinct discipline. On the professional level, there is an organization called Public Relations Society of America (PRSA), the world's largest public relations organization, the Institute of Public Relations (IPR) in Britain. The IPR had around 7000 members and the PRSA had around 21000 members that work to advance the skill set of public relations. 1.2 Defining public relations
Public relations practitioners and academics have been explaining the term for a long time. In 1967, Don Barnes, then president of the New South Wales chapter of the Public Relations Institute of Australia, published a paper entitled 'What is Public Relations?' He described the purpose of public relations officers and consultants as maintaining an organization's relations with its various publics—the groups of people who are important to it. He farther described the functions of public relations practitioners as being: ▪ to advise management on policy and its effect on public relations; ▪ to channel and coordinate within an organization the activities that affect public relations;
▪ to provide the mechanics for explaining an organization and its policies to its various publics through communications media; ▪ to ascertain and explain to management what various publics think about the organization.
Twenty years later, in 1987, the chairman of one of the worlds largest public relations firms, Harold Burson of Burson-Marsteller, listed what he believed to be the four most important functions of public relations in society. His list shows that basically little had changed. Burson's view of the functions of the public relations practitioner hold true today: ▪ Sensor of social change. The public relations professional perceives the rumblings at the heart of society that augur good or ill for the organization, and helps management prepare for the onslaught and impact of those issues. ▪ Corporate conscience. Every PR professional should bear in mind words of Henry Thoreau: 'It's truly enough said that a corporation has no conscience; but a corporation of conscientious men is a corporation with a conscience.' ▪ Communicator.
▪ Corporate monitor. This function seeks to make corporate policies and programs match public expectations. With the growth of public relations education, academic definitions have developed. Grunig and Hunt (1984), while acknowledging that a single definition was difficult, defined it as the 'management of communication between an organization and its publics'. More than a decade on, McElreath (1996) described it as 'a management function that uses communications to facilitate relationships and understanding between an organization and its publics'. While these are excellent ways of understanding the public relations function from the point of view of the organization, they do not take into account the growing trend in democratizations of communication. This traditional connection is no longer sufficient. Developments such as the growth of anti-globalization coalitions, which by their very nature are anti-organizational but which use these same tools against the corporations, make a new approach and a new definition necessary.
Other factors that have increasingly been incorporated into public relations are the importance of 'relationships' and the value of 'corporate social responsibility'. Taking all these things into consideration, it is therefore constructive to expand the definition. Thus, we define public relations as the development and management of ethical strategies using communications to build relationships with stakeholders or publics. This activity can be carried out by organizations, groups or individuals as they interact with their various publics or stakeholders to pursue objectives and goals. This view recognizes that communication should not simply be strategic, because this implies the potential exploitation of the imbalance of power between the communicator and the recipient.
Ethical parameters allow the practitioner to ensure that public relations programs and activities remain fair to those involved in the communication relationship. This definition goes beyond the earlier ones in suggesting that communications while central and important, are only part of the scope of public relations. We might consider this as the 10 per cent of the iceberg that can be seen—the other 90 per cent exists under the surface. This definition explains the way in which practitioners, whether in government, corporations or working for a community group, can use the same basic sets of skills and techniques, even though this may occur for widely different purposes. [4-7; 8] 1.3 Main objectives and goals of PR
If we examine some of the goals and objectives of public relations, it becomes clear that it is a multifaceted activity involving many different
functions. Public relations seeks to create, maintain, and protect the organization's reputation, enhance its prestige, and present a favorable image. Studies have shown that consumers often base their purchase decision on a company's reputation, so public relations can have a definite impact on a company's sales and revenue. Another major public relations goal is to create goodwill for the organization. This involves such functions as employee relations, stockholder and investor relations, media relations, community relations, and relations with the many other publics with whom the organization interacts, affects, or is affected by. [1] Public relations may function to educate certain publics about many things relevant to the organization, including educating them about business in general, new legislation, and how to use a particular product as well as to overcome misconceptions and prejudices.
A nonprofit organization may attempt to educate the public regarding a certain point of view. Trade associations may undertake educational programs regarding particular industries and their products and practices. Frequently the object of public relations is thought to be the achievement of a favourable image, a favourable climate of opinion, or a favourable mention by the media. That is a misunderstanding. Organizations are never able to please all of the people all of the time. But they can achieve understanding, amongst their major publics, which is very different from approval. The model outlined in Figure 1.1 illustrates the stages of public mood that a public relations program may deal with. The task is to move public opinion from downright hostility through prejudice, apathy and ignorance towards interest, acceptance, sympathy and ultimately empathy. In order to move up through these stages, the PRO must help publics become more knowledgeable about the company and its perspective. This helps to generate understanding amongst publics and drives the transfer process. [10-11; 7] 1.4 Public relations activities
Public relations work is a multifaceted one in which many roles overlap. The roles and key activities may broadly be summed up in the following areas: ▪ communication: imparting or exchanging thoughts, opinions or messages through visual, oral or written means;
▪ publicity: disseminating purposefully planned and executed messages through selected media, without payment, to further the particular interests of an organization; ▪ promotions: activities designed to create and stimulate interest in a person, product, organization or cause; ▪ press agentry: generation of 'soft news' stories—sometimes through stunts—usually associated with the entertainment industry; ▪ integrated marketing: public relations functions that support the marketing or advertising aims of an organization; ▪ issues management: identification, monitoring of and action on public policy matters of concern to an organization; ▪ crisis management: dealing with a crisis, disaster or negative unplanned events, and maximizing any positive outcomes these might have;
▪ press secretary /public information officer: acting as liaison between political representatives or government departments and the media; ▪ public affairs/lobbyist: working on behalf of private organizations in dealing with politicians and public servants who determine policy and legislation to either maintain the status quo or effect change; ▪ financial relations: dealing with and communicating information to share- holders of an organization and the investment community; ▪ community relations: establishing and maintaining relationships between organizations and community groups affected by each other; ▪ internal relations: establishing and maintaining relationships with the people involved in the same organization;
▪ industry relations: establishing and maintaining relationships with, or on behalf of, companies within an industry group;
▪ minority relations: establishing and maintaining relationships with, or on behalf of, minority groups and individuals;
▪ media relations: establishing and maintaining relationships between the media and an organization;
▪ public diplomacy: establishing and maintaining relationships to enhance trade, tourism and general goodwill between nations;
▪ event management: preparing, planning and carrying out significant events spanning a limited timeframe;
▪ sponsorship: offering or receiving financial or in-kind support in return for public exposure;
▪ cause/relationship marketing: establishing and maintaining
relationships to engender customer loyalty and support;
▪ fundraising: establishing and maintaining relationships on behalf of the not-for-profit sector to stimulate public donations and support. [8-9; 8] 5. Criticisms of public relations
Critics of public relations are numerous, vocal, and profess allegiance to a variety of disciplines. Critiques can be found in popular press books and in journalistic discussions of public relations. These sources are now reviewed to understand why public relations is considered by some to be a pariah in society. Two popular press books stand out for casting a critical eye on the practice of public relations: Stuart Ewen's PR! A Social History of Spin (1996) and John Stauber and Sheldon Rampton's Toxic Sludge is Good for You! (1995). An underlying theme in both the books mentioned above is that large corporations are threatening and that public relations is one of the tentacles on this dangerous octopus. Often popular press books present examples from the history of public relations, select dramatic illustrations to reveal its "unethical nature," and focus on how contemporary businesses (or governments) use PR to operate in order to pursue economic objectives at the expense of the public interest. The examples serve to represent the whole. Synecdoche is used as an argument. If part of what public relations does is bad, then everything public relations does is bad.
A part comes to represent the whole. [9; 3] While Stauber and Rampton admit they do not offer a "magic solution" to the problem posed by PR in society, they hope that their book will help people to "first, learn to recognize the influence of PR in your life; second, seek out alternative sources of information; third, become personally involved in local efforts to directly address important issues at the community level". A film version of the book is available: Toxic Sludge is Good for You: The Public Relations Industry Unspun. Here is the creator's description of the film: "While advertising is the visible component of the corporate system, perhaps even more important and pervasive is its invisible partner, the public relations industry. This video illuminates this hidden sphere of our culture and examines the way in which the management of "the public mind" has become central to how our democracy is controlled by political and economic elites. Toxic Sludge Is Good For You illustrates how much of what we think of as independent, unbiased news and information has its origins in the boardrooms of the public relations companies". [12-13; 3]
When something is labeled by the media as a "public relations" action, it seems to be with a negative, disparaging tone (e.g., "mere public relations," "PR spin," "PR hype," "PR rhetoric," or "a public relations stunt"). As described in the media, virtually anything that a corporation or its representatives does may be labeled as "public relations" and treated with suspicion. Activities as diverse as attempts to explain a negative financial report, launch a new product, encourage employees to volunteer in the community, and donate money to a charity, have all been identified as "public relations." [14; 3] Critics of public relations tend to focus attention on what they call public relations efforts involved in defending the most obvious and egregious violations of the public trust: cover-ups (such as Enron, Tyco, and HealthSouth), CEO/CFO scandals, the spokesperson who deceives the public in order to defend the actions of the organization, and illegal dumping of toxic chemicals.
Attempts to minimize or conceal these scandalous actions often are cast as "PR ploys" designed to deflect the negative impacts of questionable corporate actions including suspicious financial reports, management misbehavior, dubious environmental records, or human rights violations. Public relations becomes equated with stonewalling. Stonewalling is the attempt to hide information or delay its release. The public relations practitioner becomes a barrier to the truth, not the bringer of truth. [5; 3] Scandals attract attention. Good deeds and the mundane are less likely to generate media exposure. What go unrecognized are the more commonplace and typical PR efforts that characterize the daily existence of organizations (e.g., employee communication, community relations, etc.).
Examples include announcements about promotions, recognition of awards won by an organization, or efforts to support local charities or community groups. These more accurately characterize the PR efforts of most organizations. Very few PR practitioners are ever in the position of managing major scandals like those generated by Tyco, Enron, Health-South, or Martha Stewart. [6; 3] Public relations is the subject of heavy criticism in our culture. Upon learning of these criticisms, people are often left to ponder if society needs public relations. Without it, would society be better or worse off? Both professionals and academics have tried to defend the practice. Often the defense attributes to public relations very lofty pursuits, which seem rather unrealistic. By reviewing the good and the bad of public relations we can better appreciate its place in society.
Part 2 PR relationships to marketing and advertising. Similarities and differences
2.1 Public relations and marketing
The Institute of Marketing defines marketing as the management process responsible for identifying, anticipating and satisfying consumer requirements profitably. [6;10] As Hunt and McKie (1998) point out, one of the big differences between marketing and public relations is that marketing has a profit focus, which does not necessarily apply to public relations. Marketing is associated with business—indeed, is central to the 'philosophy of business', where as public relations is practiced across all sectors, not just business. Some view marketing as distinct and separate departments within the organization. It could be argued that PR sometimes concerns organizations that might not be engaged in traditional marketing activity, e.g. political parties. However, even such organizations have now developed marketing departments that include advertising (often aligned with membership development or income generation departments). Charities generally have their own marketing departments as well. Whilst there are similarities between the two, the difference between the two is highlighted well in the following quote: "Marketing deals with markets and public relations with publics.
Organizations can create a market by identifying a segment of the population for which a product is or could be in demand. Publics create themselves however, whenever organizations make decisions that affect a group of people adversely." (J. E. Grunig, cited in Briggs and Tucson, 1993) There are those who see public relations as a subset of marketing. PR, it is argued, is a component of the communication mix along with sales promotion, personal selling, advertising and direct marketing. An American academic, Martha Lauzen, assistant professor at San Diego State University, argues that marketing is attempting to subsume all PR's roles and functions. She defines this as marketing imperialism: "Marketing imperialism is the intrusion of marketing into the activities traditionally within the domain of public relations." (Lauzen, cited in Briggs and Tucson, 1993) Examples might include corporate identity schemes, cause-related marketing and corporate social responsibility initiatives, and sponsorship. But public relations activity principally aimed at an organization's customers is differentiated in this text by its denotation as marketing public relations.
Some might argue that PR should be the dominant function in relation to marketing because it considers all stakeholders, whereas marketing is mainly focused on the customer. Finally, marketing and PR could be seen as converging functions, particularly in markets where public opinion (that driven by the mass media) has considerable impact upon corporate image (e.g. the pharmaceutical market and anti-retroviral drugs in South Africa) and this is likely to impact upon profitability in the long term. Really, it depends on what role marketing plays within a particular organization, and the power structures that develop within, and between, the two departments vis-a-vis the chief executive. If marketing has a strategic role, the PR function is more likely to come within its remit. Nevertheless, even in that scenario, public relations still has a role to play in every stage of a coordinated marketing communications campaign. [17-18; 7] The roles of public relations and marketing are summed up in Figure 2.1, which shows the areas of discrete responsibility and intersections. [11-12;8]
Figure 2.1 Publis relations and marketing often overlap – this figure shows separate and overlapping areas
2.2. Public relations and advertising
The institute of Practitioners in Advertising defines advertising as presenting of the most persuasive possible selling message to the right prospects for the product or service at the lowest possible cost. Here, the phrase 'selling message' distinguishes the two disciplines – PR aims not to increase sales, but to increase understanding. Sometimes, of course, understanding a product or service improves sales, but PR does not claim a direct causal link. [6; 10] Several comparisons have been made between public relations and advertising. To emphasize and distinguish the differences between the two, let us consider three distinct areas in which these differences occur. [18; 7] They are: 1. The people addressed (i.e. the target audiences or publics). Advertising campaigns are usually concentrated on the largest number of potential buyers. Public relations programs are dispersed among different groups of people. Advertising addresses the target audience, whereas public relations might address many publics. While advertising is aimed mostly at distributors, users and consumers in order to sell, and to suppliers in order to recruit and buy from them, publics can include stakeholders other than suppliers, customers or buyers. Not all organizations are involved in industry, trade or commerce. 2. The media through which these people are addressed.
The distinguishing feature of advertising messages in the mass media is that they are controlled. This means that both the content of the advertisement (wording, artwork, etc.) and its placement and frequency are determined by the organization buying the space. Few restrictions apply so long as the organization can afford the price, the product is legal, and the wording and graphics are not offensive. By contrast, the mass media space achieved by a public relations practitioners publicity is 'free'. 3. The purpose of the communication.
The purpose of professional public relations is to create understanding. It is unlike advertising, whose main aim is to generate awareness and sales, or propaganda, whose aim is to suggest (in the true meaning of the word) what individuals should believe. The book "The Fall of Advertising and the Rise of PR" [9] points out such key differences between PR and advertising as marketing tools. They are as follows: 1. PR Convinces, while Advertising directs. Advertising tells you that a drink has a great taste and is less filling. PR tells you how the drink has become the latest craze among diet-conscious young women. It's the second approach that's going to actually sell the drink. 2. Advertising smashes you over the head, while PR insinuates itself. Advertising campaigns, in order to be effective, must have several exposures. Thus, it works best in bursts, in order to get through to consumers.
PR, on the other hand, takes a long time to build momentum and get through. A good PR campaign will begin with whispers and, slowly developing, end in crescendo. 3. Advertising is visual, while PR is verbal. Pictures are attention-grabbing, which is the main point of advertising. PR, on the other hand, is verbal. It's a convincing argument. It's what you actually think when you're making a decision. 4. Advertising is self-directed, while PR is other-directed. Advertising is launched by the company, and in the hands of the company. For PR, you're putting your fate in the hands of the media and positive publicity. All you can do is coax and guide it in the direction you want it to go. And if it takes you in a different direction, then you have to go there. Volvo used to emphasize its durability, until the media jumped upon its safety. Then Volvo emphasized its safety. 5. Advertising lasts a little while, PR while stick around. You run an ad, and except in rare cases when it becomes a sensation, such as the "whassup" Budweiser campaign, it ends. PR campaigns filter through the media, moving on to different mediums. They get talked about. 6. Advertising is expensive, while PR is cheap.
This is also why corporation focus so much on advertising and so little on PR. When you're spending $400 million on advertising and $5 million on PR, you're going to pay more attention to your advertising campaign, even though your PR campaign might end up doing a lot more good. 7. Everyone hears an ad, while your target consumer hears a PR campaign. A wine ad is going to hit beer, liquor and non-drinkers. An article about an exciting vintage is going to reach the people who will read that article, which are wine drinkers. 8. Advertising likes line extensions, while PR prefers new brands. This has already been covered. It's much cheaper to keep the same brand for advertising purposes, but a PR campaign around a new brand is going to generate much more buzz.
This also means that Advertising likes old names while PR likes new ones. A PR campaign is helped if its new product requires an explanation. For advertising, it's just more information you have to make the consumer pay attention to. 9. Advertising is uncreative, while PR is creative. PR has to position its product to appeal to consumers; position itself in their minds. Advertising just tells them that they're interested. 10. PR is credible, Advertising is not. This is simply a matter of trust. PR campaigns utilize trusted sources. Advertising, as previously discussed, is not trusted. 11. Advertising maintains the brand, PR builds it.
2.3. The importance of interdependence of PR, marketing and advertising
Let us show the importance of such unity with the help of the example. A group of first-year public relations students presented their plan for the launch of a new European car. The plan was strong on marketing: it included details of the television and magazine advertising planned for the launch; it targeted a specific buyer and made sure the chosen media were directed at the buyer; it even included a competition to give away one of the new cars and provided a cost estimate of S5 million for the three-month advertising campaign, a realistic figure when considering the cost of national advertising. The plan did not, however, consider how to use public relations to maximize exposure beyond the $5 million or truly develop an image for the car.
A public relations campaign could have been integrated into the marketing campaign. Uncontrolled publicity could have included articles in the motoring sections of newspapers; staging road tests on national television lifestyle programs could have achieved prime-time exposure; write-ups in specialist magazines could have gained further exposure; a sponsorship package could have been developed linking the car to an up market sport such as polo; a well-known person who related to the target market could have been signed to endorse and drive the car; mail-outs could have been sent to previous clients advising them of the new car; and a spectacular party could have been planned for its launch.
All of this would have developed further the image of the sought-after European car in a new market niche. Public relations and marketing working together on such a campaign would complement each other, both to improve sales of the vehicle and to create a longer-term position for it in the marketplace. [11;8] Very often, a variety of skills, tactics and techniques are necessary in a campaign. This requires the roles of the public relations, marketing and advertising practitioners to come together. So, while these three areas may be independent, they are also often interdependent. It is therefore beneficial for practitioners to not only acknowledge the importance of the roles played by the other parties, but to be informed of and knowledgeable about these roles in order to produce the best outcomes for clients.
Part 3 Public relations in action
3.1 Public relations campaigns examples
Example 1: Dove Real Beauty Campaign
The Dove campaign began in 2004.
▪ Serves as a starting point for societal change to make each woman feel beautiful. ▪ Uses all shapes, races, sizes of women.
▪ Inspired by study The Real Truth of Beauty: A Global Report that validated that women are only beautiful if they are young, thing, and blond. ▪ Study found that only 2% of women describe themselves as beautiful. ▪ 81% of women in the US agree that media and advertising set an unrealistic standard of beauty. ▪ Dove Research indicated that 91% of women between the ages of 50 – 64 believe its time for society to change its views on aging and beauty. ▪ Initially focused on women 50+ with wrinkles, age spots, and grey hair. ▪ Now focuses on how girls today are bombarded with unrealistic messages and images on beauty that impact their self esteem. [6] Example 2: Johnson & Johnson's Campaign for Nursing's Future
Components of the campaign include:
▪ Print and interactive advertising.
▪ Comprehensive website.
▪ Searchable links to hundreds of nursing scholarships.
▪ More than 2,000 accredited nursing programs.
▪ Funding resources.
Results:
▪ Distributed more than 15 million pieces of recruitment materials. ▪ 30 Promise of Nursing fundraising galas have raised in excess of $12M, funding 800. ▪ renewable student scholarships, 250 renewable faculty fellowships, 150 nursing school grants. ▪ In the first five years, more than 500,000 men and women have entered the nursing field. [6]
Conclusion
With some examples, information about PR's activity, principles and tasks, its place in marketing system of the company, in this paper we tried to give basic general understanding of public relations as an essential part of communication and business systems. During our research we consider public relations as multifaceted activity which include communication, relationships, strategy, messages, etc. We believe that, in all its complexity, public relations can be defined as an art (because public relations professional need to be creative and artistic), a science (because research questions, testing theories and evaluating are central to this field) and a business (because principals of business practice still apply; planning, budgeting and system approaches are important here). In the world of business, public relations affects all types of organization, however large or small, commercial or non-commercial.
In this work we have tried to touch the process of creating a PR campaign. The main areas of work involved, include planning and outsourcing; business writing; working with printers, photographers and designers; promotions, functions and other events; crisis management; new developments in technology; assessment and evaluation. Public relations is a dynamic and rapidly growing field which offers a variety of career paths. Whether you're building the public image of an organization, dealing with the media or managing issues for a large company, you need strong communication skills and a sound understanding of public relations processes. Good attitude of the society is the greatest advantage of the organization. Well-informed and positive-minded in relation to the organization public is one of the decisive factors for its survival.
Summary
In the paper we managed to analyze main concepts and principles of public relations, to determine differences and common points with advertising and marketing, to create understanding of PR company work and to give examples of public relations campaigns. This paper destroys the still existing stereotype of public relations as an advertising and propaganda activity, and proofs instead such theses on public relations as many-sided communicational system, helps reveal why public relations is useful to society and how it has developed a negative public reputation.
References
1. Encyclopedia of business, 2nd ed. http://www.referenceforbusiness.com/index.html 2. Encyclopedia of Public Relations/ Robert Lawrence Heath. – SAGE, 2005. – 1067 pages. 3. It's not just PR: public relations in society/ W. Timothy Coombs, Sherry J. Holladay. – Blackwell Publishing Ltd, 2007. – 144 pages. 4. Marketing crash course http://www.davedolak.com/index.htm 5. Making It in Public Relations/ Leonard Mogel. – Leonard Mogel, 2010. – 191 pages. 6. Public Relations http://www.publicrelationspublicity.com/ 7. Public relations: contemporary issues and techniques/ Paul Baines, John Egan, Frank William Jefkins. – 3rd edition,Butterworth-Heinemann, 2004. – 431 p. 8. Public Relations: Theory and Practice/ Jane Johnston, Clara Zawawi. – 3rd edition, Allen & Unwin, 2009. – 504 pages. 9. The Fall of Advertising and the Rise of PR/ Al Ries, Laura Ries. – HarperBusiness, 2004. – 320 pages. 10. The Public Relations Handbook/ Alison Theaker. – Routledge, 2001. –289 p.