An Evaluation on the Cleanliness Habits of the Ssc-R High School Students Essay Sample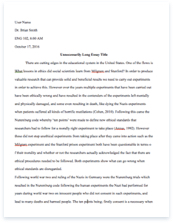 The whole doc is available only for registered users
OPEN DOC
Pages:
Word count: 1741
Category: manila
Download Essay
A limited time offer!
Get a custom sample essay written according to your requirements urgent 3h delivery guaranteed
Order Now
An Evaluation on the Cleanliness Habits of the Ssc-R High School Students Essay Sample
1 INTRODUCTION
"Cleanliness is next to Godliness." – The unknown writer once said. Is San Sebastian College Recoletos, Manila High School Department next to Godliness? Do students thinks about the cleanliness of the environment? Or are they only thinking for themselves? Are the students responsible enough to dispose their trash properly? What you will do if you see a candy wrapper on the floor? Do you have the initiative to pick it up and throw it in the trash bin? Or you will just stare at it and ignore it?
Example of which is James Ocampo of IV-St. Augustine a candidate for valedictorian of batch 2009-2010 he always organize his things properly. Never tries to work on a messy environment. No pieces of paper can be seen in his own vicinity. Is this the reason why he is a for valedictorian of batch 2009-1010? Can clean environment or messy environment improved or disrupt one's work? On the other hand, there were some who don't give much priority on keeping their things well arranged but still manage to be on top.
Example of which is Merraniza Musa of 4 – St. Augustine. As you take a look on her own materials, her own bag you may see a bag full of books, trash of papers, pencil and ball point everywhere, Xerox papers in crumbled form yet when you see the bulletin board for top 10 and her name was there and one of those with flying colors.
2 Why is it like this? Can a messy environment be a place for an individual to study and focus well? If that so, what is the ideal environment for a student of San Sebastian College – Recoletos, Manila High School Department? What are the effects of clean environment for a student to study on or clean environment don't affect it all.
This research aims to promote and develop the cleanliness habits of the students. Cleanliness was defined as "free from dirt" and habits were defined as routines of behavior. Therefor cleanliness habits are routines that an individual does for himself and for the environment.
The researchers were pushed to make a research on this issue because of the observations that were observed by the researchers from the students who lack initiative to clean his/her mess. Also the researchers thought that this study would help the student improve his/her discipline. It would also help the school, community and the environment.
The researchers thought that many would benefit from this study. First, the students. The students would improve his/her discipline and would be more responsible. Many students lack responsibility and initiative. Next, it would benefit the school. And lastly, it would benefit the community and the environment.
3 BACKGROUND OF THE STUDY
The researchers were pushed to study the topic because of some situations that they've witnessed. Some of the conditions are as follows:
First inside the classroom, students leave their candy wrappers and crumpled papers on the floor, on their chair, everywhere! Even if they are aware that there is a trash bin inside their classrooms, they are not throwing their trash properly. Books and notebook are not organized, chairs are not properly aligned. Some of the students are not responsible to arrange their materials inside of their lockers. Second in the canteen, students just leave their plastic cups and food wrappers or containers on the table after eating. They are mostly depending on the sanitary personnel to clean their mess. But as a responsible student they should know how to clean their mess on their own. This study aims to help the students improve their cleanliness habits in school, for them to avoid sickness.
RESEARCH LOCALE
San Sebastian College – Recoletos Manila is found right in the heart of Manila along Claro M. Recto Avenue and a few meters from Mendiola. It is also located in the University Belt surrounded by modern entertainments and commercial centers in an area where institutions of learning rub elbows with the center of activities.
4 THEORETICAL FRAMEWORK
The study was premised on the theory provided by John Dewey who said that "Habits as organized activities are secondary and acquired, not native and original. They are outgrowths of unlearned activities which are part of man's endowment at birth."
STATEMENT OF THE PROBLEM
The main purpose of this study is to make an evaluation on the cleanliness habits of the High School students of the San Sebastian College – Recoletos, Manila. Specifically, the study sought answers to the following questions: 1. What are the common habits of High School students of San Sebastian College – Recoletos, Manila? 2. How do High School students show their cleanliness habits? 3. Why do High School students need to observe cleanliness habits? 4. Do cleanliness habits affect the studies of High School students?
5 HYPOTHESES
The following null hypotheses were tested in this study: 1. The High School students of SSC – R, Manila have different habits. Different good and bad habits are among those habits. 2. Cleanliness habits can be observed in the behavior of the individual. Through his/her actions, attitudes and the way he/she thinks and speaks. 3. The school needs to observed cleanliness habits in order to have disciplined students and clean surroundings. 4. Cleanliness habits affect the student in his/her study.
SCOPE AND DELIMITATION OF THE STUDY
This study was conducted to identify cleanliness habit of the high school students in San Sebastian College – Recoletos in the city of Manila. It has forty respondents (ten students in each unit) through a survey with the use of questionnaire. This covers from twelve to eighteen years old on January to February in the year two thousand ten.
6 SIGNIFICANCE OF THE STUDY
Cleanliness habit is a manner of being clean, neat and tidy. This is habitually and carefully done by any person. Clean means free from dirt, contaminant, soil or impurity. Cleanliness habit is very important for the students, cleanliness in us, in our surroundings and the foods we eat. If we do not do this, this will affect our health.
As students we should do our cleanliness habit to maintain our health so as to cope up with our daily activities in school. In school we study our lessons, as students we are expected to actively participate in the discussion of our lessons. That means a student should always be alert an keen observant in the class at all times. We also have extracurricular activities that we should be participated in. If we are able to cope up
with these activities, therefore, we can say that we are healthy.
The Department of Education in collaboration with the Department of Health posted their programs in cleanliness habits drive with the promotion and maintenance of health for the students. In spite of these programs, there are reported cases of students of being sick or unhealthy caused by unclean surroundings, contaminated foods they eat by not doing their cleanliness habit for themselves.
It is said that the youth is the hope of the nation. What is a nation of today if its next generation is unhealthy? Thus, this study is conducted to identify cleanliness habit of high school students in San Sebastian College – Recoletos that probably affect their present health situation and it is hoped that this study will improve the cleanliness habit of the student.
7 DEFINITION OF TERMS
Cleanliness – is the absence of dirt, including dust, stains, bad smells and garbage. Purposes of cleanliness include health, beauty, absence of offensive odor, avoidance of shame, and to avoid the spreading of dirt and contaminants to oneself and others.
Habits – a behavior pattern acquired by frequent repetition or physiologic exposure that shows itself in regularity or increased facility of performance
Good Habits – known as virtues.
Bad Habits – a negative behavior pattern. Also known as vices.
High School Students – students in the secondary level.
8 CHAPTER 2
REVIEW OF RELATED LITERATURE
9 RELATED LITERATURE
In the book "Man and His Actions" of Norlito A. Ignacio he said that we do not perform an act only for the first and last time. Rather, after an act is done there is a strong tendency that this act will be repeated given the same or at least a similar situation under which we performed the act for the first time. This repetition of the same act leads to the formation or acquisition of habit.
William Sheldon said on his theory that human behavior is traced to the joint effects of the organism's inherited capabilities and past experience.
Sigmund Fraud said that human behavior is determined by a person's past (childhood) experiences, which color his/her perceptions of current events.
John Dollard and Neal Miller said that human behavior results from an organism's past learning, current perceptions, and higher level processes of thinking.
Carl Rogers said that human behavior can be understood only in terms of the person's internal perceptions of self and others leading toward personal fulfillment.
10 CHAPTER 3
RESEARCH METHODOLOGY
11 RESEARCH DESIGN
The descriptive method was used in this research. This was deemed appropriate design as it answered the problems posed by the research. It involves describing, analyzing and interpreting conditions, involves comparison and contrast.
RESPONDENTS OF THE STUDY
A total of forty respondents were involved in the study. Ten student per year level were involved in the study.
RESEARCH INSTRUMENTS
Data were gathered with the use of a questionnaire. It has eleven questions that would help the researchers know more about the cleanliness habits of the students. The questionnaire will be given to forty high school students of San Sebastian College – Recoletos, Manila.
12 DATA COLLECTON PROCEDURE
Before the actual data collection, the researchers sought the permission of Mrs. Rachel Dimaandal. After seeking approval, distribution of forty survey forms was given to forty high school students. The researcher consumed one month in administering and retrieving the data gathering tool. After the data collection phase, summarization, coding and tabulating of information took place.
STATISTICAL TREATMENT OF DATA
In describing the subjects of the study, the researcher utilized the following statistical techniques
Weighted Mean – this was employed in order to determine the average number of the respondents.