An Investigation and a Report into the Customer Services at Homebase Essay Sample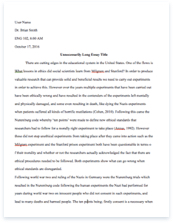 The whole doc is available only for registered users
OPEN DOC
Pages:
Word count: 3368
Category: company
Get Full Essay
Get access to this section to get all help you need with your essay and educational issues.
Get Access
An Investigation and a Report into the Customer Services at Homebase Essay Sample
Introduction
The company that I have chosen to do my research on is Homebase. Homebase has over three hundred stores in the UK, which provides a number of services. Homebase was founded in 1971 and they the first store were opened in Croydon, Surrey in 1981. They serve over a million customers each week. The main focus of their company is to sell products within the store, which are outdoor furniture, lighting, D.I.Y, bathrooms. They also provide other services, which is an online and in-store services, a deluxe paint mixing service, timber and board cutting and bathroom installation service.
Here is the location of Homebase in Sittingbourne:
What is Customer Service?
Customer service is an important aspect of a business; it is what the business provides for the customers. For a company to be successful it must have good customer service, the company will make a lot more money and will keep customers, which is cheaper then gaining customers. To have good customer service employees must have a good attitude towards customers and be positive towards their company. This is because the customers will enjoy their service and come back for more. All staff will be trained on the customer service programme to ensure that the business will keep up to the high level of their service. Some businesses will deliver physical products, which means they might not see themselves as a service, but still the customers will measure the businesses customer service on the experience that they have on the before sale and after sale.
The importance of customer service for Homebase is to serve their neighbours (customers) and to create a long and loyal relationship. They also want to do there part in community and help out in what ever they can.
Types of Customer
Mainly, there are two different types of customers; these are internal and external customers.
Internal Customers are the suppliers of a business who supply products/services to the company. The employees Homebase are also external customers. It is important in any organisation that the employees are treated well by the organisation and this reflects on the service that they in turn supply to the external customer. Any employee who is demotivated and is unhappy with the environment, in which they work, will inevitably pass on negative vibes to the customers. In Homebase, for example, people working in the different departments are all providing services to each other to produce an excellent service to their external customers. Internal customers can be split up into four groups, which are: Colleagues, who are the people that you work with, management and supervisor, staff teams and employees.
External customers are people who visit Homebase and buy the products and services from them.
These groups of people are the customer base of the company and they provide the company with the trade that is needed for the organisation to compete effectively in a very highly competitive business. These groups are split into several different categories.
Families – Many families visit Homebase to purchase their products mainly at the weekend. For parents with young children this can sometimes be a difficult experience, particularly if they two or three children with them. Usually, utmost in their mind is the safety of their children, and it is very difficult to shop and to keep an eye on the children at the same time. The store has many safety measures in place and they must ensure that any dangerous objects are out of the way of children. Some of the trolleys that are provided for the customer allow for two children to be seated while the parent walks around the store. The company also reserves special car parking spaces for families so that they find it easier to load their car with their purchases and look after the children at the same time. The car parks of such superstores are very busy places and can be an immediate danger to youngsters. These spaces also allow the parent to bring the trolleys right up to the car, of if they have a buggy/pram it is easy for them to access the car.
Elderly – The elderly will have facilities for example wheel chairs, if they struggle to walk then the company might provide them with wheel chairs and push them around the store and help them with their shopping. Homebase provide automatic doors for the elderly so it makes it easier for them to come in and out, because they might not be strong enough, and also this will help elderly or anyone with shopping.
The Disabled – Physically disabled people also have facilities like wheel chair access through out the shopping complex, also car park spaces will be wider for them to make it easier to get in and out of the car.
Hearing impaired (hearing loops) for people with hearing problems, this will help them hear better and feel more comfortable shopping.
People who are blind or struggle to see, Homebase doesn't really cater for them, this could be in the improvements for the store. The one facility that they have for them is that an employee will help them around the shop and making sure they get the right products they are after.
Age Groups
There are different types of ages for example children, babies, teenagers, young adults, adults, middle aged and senior citizens. Homebase provide most services for the older section of people because Homebase products are mainly aimed at young adults and above.
The most external valuable customers?
The most valuable external customers are the local community, this is because these people visit the store most frequently, and use their services and products. People out of the local community don't visit the store that often, because they don't live near the store.
What do customers want?
Customer Skills and Communication for the Employees
The employees have been trained on how to handle different types of customers; this gives a good customer service. There is many different types of customers like: angry, talkative, sarcastic, demanding. All staff will have been trained in how do deal with these types of customers to keep peace within the store. The employees must be careful on their tone of voice and body language, also while on the phone as well, they must speak so that it is a positive attitude and with energy, this gives a positive attitude towards the business. Also employees must have some knowledge about the range of products in Homebase, this will make the employee look more professional and make a better helping service to the customers.
Techniques for Homebase to improve customer service
The techniques that homebase employees use to improve customer service is to be trained regularly to make sure the employees are up to date with their skills. To do this the employees will watch videos explaining how to do specific jobs for example in fitting and installing products like bathroom fittings. To monitor this the manager will make sure all the employees watch the videos and will keep and eye on employees to make sure they are keeping there services up to their standards. For new employees they will have training whilst they are working, they would either go off to a bigger store and get training there or they will stay at the store they will be working at and have training there. The reason they go off to another store is because they have better facilities in training. Then they will go back to their local store to start work, and now they will have been trained, and to keep them trained they will watch videos and the manager will keep them trained, and make sure they do there job with good quality.
Homebase could improve their customer service by employing more employees to keep all the customers happy so that they don't have to be waiting to be served or waiting to have something fitting in their home. By doing this they will gain population in customers because of the good and quick service. Also to make sure the employees have a happy attitude and make sure they are friendly.
The advantages of doing this will be better and quicker service, and they would get more work done. But there are also disadvantages, which are that it would cost more money to employee more employees, and it would cost a lot of the manager's time to train up the employees. The manager may have to send the new employees to another store to be trained up and then returned to the store that they are going to work in, this is because no one has time to train new employees properly or they might get better training else where.
The techniques that Homebase have used to improve their customer service are that they have in-store services such as: Deluxe paint mixing, which means you can choose the perfect colour to paint your home, and with the help of colour cards. They will mix the paint there and then while you wait. They also have a timber and board-cutting service, whenever you need timber or any sheet of materials cut to measure then you can get it cut in-store by their professionally trained staff. Homebase also offer a 'Homebase extra choice' you can choose from 5000 extra products which can be ordered in. These include customised nameplates, wall coverings and textiles, garden sheds and green houses.
The other options to improve customer service is to introduce a crche for the larger stores so that families can drop off their child when they enter the store and their children will be looked after and they would be able to play in the cr�che and have fun whist the parents are shopping. The company can introduce brail for people who cant see properly, or introduce hearing loops for people to have problems hearing this would improve the company but would cost a bit, but it would improve customer service. Also the company has promotions through out the year to emphasising products for example Homebase will have percentages of products and half-price products. Here are a few of some products that are on promotion:
This will attract customers to come in and have a look, and maybe when they walk in they see a good offer and might purchase the product or service.
Legal processes of consumer protection
The consumer may need help to ensure that they get a fair deal when making an exchange with an organisation. There are many acts that can be taken; for example the criminal justice system. They deal with cases where the laws of the country have been broken; these laws help to protect members of society. Cases may be brought to court and a fine or imprisonment will take place or maybe both. There is another one called the civil law, which is concerned between individuals and groups. This law is to protect individuals and groups against each other.
The main acts in consumer protection are the Sales of Good Act 1979, which means the seller must provide goods that are merchantable quality which means that they must not be damaged or broken. Also the products that are sold must be fit for the purpose of the product. For example if you bought a garden table from Homebase and it fell apart after two days then it is not fit for the purpose of the product, the consumer will have the right to ask Homebase for a refund or a replacement.
The other main acts are:
Supply of Goods Act 1973, which means the products that Homebase sell must be to the description of the product and it has to be satisfactory quality and fitness.
Data Protection Act 1984 is that all the data stored on a computer is covered by the Data Protection Act, for example all the stock, names and customer information is protected. So by law, the information on customers on Homebase database must be protected so it is confidential.
Supply of Goods and Services Act 1982 part 2, is that Homebase must produce a reasonable price and time for that service so that the consumer is happy with it. Also the employee must have a reasonable skill and care.
Sale and Supply of Good Act 1994 is that the merchantable quality being changed to a requirement of satisfactory quality. So if someone wasn't happy with the product that they have bought from Homebase then the consumer has the right to have a refund or have it replaced.
The consumer protection Act, this means the company cant put false pricing on products and services. Homebase makes sure all of the prices on each product and services are correct, and that they are at a reasonable price. Also this act ensures that firms are liable for any damage, which their defective goods have caused to the consumers. So if Homebase sold a garden chair and it wasn't to its standard and it broke whilst a consumer was sitting on it, then Homebase would be reliable for this.
Consumer Protection
Millions of consumers are subjected to unfair business every day. Products can harm you and your family, it might be because of the food you have bought and it has gone off, or if it's a product that can harm you.
Consumers can help them self's to the checkout counter by watching the screen checking that they are not being over priced, or if there is a special offer on you may want to bring the advertisement with you if its on paper, because the offer might have to be put through the till manually, because the offer might not of been put on the system.
Homebase have incorporated consumer protection into its customer service policy by letting the consumers see the screen on the till, to show that they are putting in the right transaction and be make sure that if there is an offer then to make sure that the discount on the offer goes through the transaction. For example 'buy one get one free' or if there is any discount off any products, then the consumers can check to see if they are paying the right amount. The consumers are given a receipt to show what they have bought and what transaction went through the till. It shows the time and date on the receipt, the costs of each product and the amount in total. Also it shows the amount that has been handed over, and the amount of change given.
Homebase offers a refund on any product that has harmed or if the product is the wrong type or has no use to the consumer then Homebase offers a refund only if the consumer still has the receipt to prove that it was bought from there store and to prove if it wasn't bought years ago. Homebase are mostly flexible with there refunds but if it was bought for example over a year or about seven months ago then they wont offer a refund, because they have had that product and they have time to see if it had worked of had time to see if it was the right product.
Good Practise
Good practise is giving customer's money, refunds, vouchers, and discounts at good will. This is good customer service because it keeps the customers happy, and makes the customers come back and keep using the company's services and products. For example Homebase will give refunds if the customer has bought the wrong product or didn't like it, like at Christmas when a customer brings back products, which are the wrong ones, they give refunds at good will. If a customer is unhappy with the service or product then Homebase will offer a discount of the product or give the customer a gift voucher that they can use within Homebase, but only with the permission with the store manager or team leader. This will keep the customer happy and they will still be using Homebase products and services.
Appraisal of the techniques used in organisations for monitoring and improving customer service
The techniques that will improve customer services is that companies can do interviews, surveys, suggestion schemes, and 'Mystery Shoppers.' Companies will do one to one interviews with customers and employees to ask them questions about their customer service and ask them how good do you think it is and ask for improvements. This is a much better way to find out the information that they need because in surveys information can easily be missed out so by doing interviews you will get the full information that the company needs. Companies can also get in 'mystery shoppers' and they might be an awkward customer or might ask technical question to test out the level of customer service.
Once the 'mystery customers' has been, they will send back to the company or store what the customer service is like and how they can improve in it. Also they can run suggestion schemes, which means customers can suggest ways of improving services. The best person to come up with the best idea will win a prize or get something back in return, and all the feedbacks that the company will receive back will be very useful. Also the company has a enquiry line which you can phone up if you have any queries about the company. You will be able to contact them by e-mail [email protected], or by post on Homebase.co.uk, Customer Services Department, Beddington House, Railway Approach, Wallington, SM6 0HB, or by telephone customer services enquiries: 0870 900 8098, or you could contact them by fax on 020 8784 7690. By having all these way to contact the company they will be able to get a lot of feedback about the company and will be able to know where to improve and what customers think of the company.
Homebase have had 'mystery shoppers' before, and have had a positive feedback from the mystery shopper. They have also done surveys, which they had out to the customers to fill in and hand back to them as soon as possible. Homebase have had surveys on the internet, for example on their website people can fill out a form or click on a page where a comment or feedback screen will appear, so that people who visit their website can fill it out. It is also quick and easy to do and won't take much time.
Homebase offer a service 'buy now pay later' If you spend over 100 you don't have to pay anything for three months, if you spend over 195 you don't have to pay for six months, if you spend over 500 you don't have to pay anything for nine months, if you spend over 1000 you don't have to pay for twelve months.
By having this card it will make customers buy more expensive products or services because they would be able to pay back within a reasonable time. This gives the customer time to save money.
Homebase also offer a 'spend and save' programme, when you sign up you will be able to save money within the store.
When you reach a minimum of 50 spending level Homebase will send you a statement, then you will be able to go to the till when you next shop and will be able to claim your reward.
All of this will help improve and appraise customer service within the company and will keep all the customers happy and will be able to buy products or services which they wont be able to afford there and then so they would be able to pay it off within months, it depends on how much they spend. Also the more they spend the more points they get and will be able to spend there points in Homebase.