Analysis of Amy Tan "Half and half" Essay Sample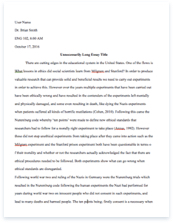 The whole doc is available only for registered users
OPEN DOC
Download Essay
A limited time offer!
Get a custom sample essay written according to your requirements urgent 3h delivery guaranteed
Order Now
Analysis of Amy Tan "Half and half" Essay Sample
In Amy Tan's "Half and half" She writes of two different cultures merging: eastern and western culture. She also writes of faith, supposed loss of faith and superstition. She continues to write of her mother's secret hope that her lost child, Bing, will someday return. Finally, she addresses the archetype of water and the concept of baptism through the death of the narrator's younger Brother.
As the title suggests, Tan's life is full of halves. A predominant aspect of her life was experiencing two different cultures while growing up. The narrator has four brothers, Matthew, Mark, Luke, and Bing. The names of her brothers are a clear combination of western and eastern culture. As told in the story, the first few brothers are listed in order of the books of the New Testament in the Bible. One who is familiar with the books of the Bible would assume "John" would be listed after Luke. Instead what is next is the out of place name, Bing. Although John the Baptist from the New Testament in the Bible did not write the book of John, perhaps Bing in some way represents him. John the Baptist meets an early demise, just as Bing does, and it was John who began the concept of baptism, to leave one's past in the water and become new. Bing's drowning could represent some form of baptism- possibly for him, or for his family- more specifically, his mother. After losing her son, she loses her faith, and begins to rely more upon the concept of fate- once can speculate after Bing's death, she leaves her life of religion and superstitions behind and allows fate to take control.
The mother combines her Chinese heritage as well her Christian faith- she is both religious, and very superstitious. For the longest time she carries with her a bible as "proof of her faith", however at the same time she believes that, for example, children were "predisposed to certain dangers on certain days" This would depend on their "Chinese birth date". When the mother returns to the ocean to reclaim Bing from the ocean she prays to the Christian god, as well as the Coiling Dragon who lives in the sea. She even offers the dragon a teacup, and a priceless ring, while praying she can find her son
Despite her supposed loss of faith when she loses her son, The mother, who isn't known for her house keeping skills, still manages to keep her white, leather-bound bible in pristine condition while underneath the kitchen table. Although she doesn't acknowledge the existence of the book, and claims to forget that its current job is to keep a table from rocking, she still manages to show the reader that perhaps her faith has not subsided, despite her outward appearance. The narrator nearly confirms this belief by opening bible, and under "New Testament" Bing's name is written lightly in pencil, under "deaths". The reader is lead to believe that the boy's death leads to his mother's loss in faith, however she still clearly believes either that Bing will return, or that death is only temporary, and like in the Christian belief, she will be reunited with her son in the afterlife.
Amy Tan's "Half and half" addresses the archetype of water and the concept of baptism. She writes of her experience with the merging of eastern and western culture in her life, such as her mother's religious views and her superstitions. She also writes of faith, supposed loss of faith after her brother's death, and her mother's secret hope that her lost child, Bing, will someday return. That, however, is left to interpretation if the mother expects to find Bing in this life, or the afterlife.