Analysis of a speech – Political Communication Essay Sample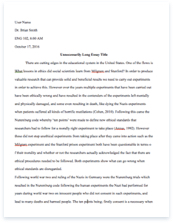 The whole doc is available only for registered users
OPEN DOC
Get Full Essay
Get access to this section to get all help you need with your essay and educational issues.
Get Access
Analysis of a speech – Political Communication Essay Sample
A politician can use many different techniques to communicate him- or herself with the audience. One of the most used is the speech. Through this technique we get a direct communication with the audience, it's pretty much sure that the message has arrived the way you want to the listener if you can see their faces and their reactions, that if you send it to the TV or the radio. The main points for analysing a speech are format and content:
Comparison: Self- and with others
Using this strategy is very common. In different points of his speech, Bush match himself up to different main characters in the history. For example, in the phrase: 'Ben Franklin was here, Thomas Jefferson and, of course, George Washington, or, as his friends, called him, George W.'. In this point he is comparing himself with one of the fathers of the actual American society: George Washington. For his speech, he really don't need to say that; he only makes this because he wants that people associates George W. (Washington) with George W. (Bush).
The next example of comparison is very direct. Bush is using all the time the difference between 'we' and 'them'. Although it could sound normal, this difference implies something more: in his way of saying 'we', we can see that he is not talking only about his party; he is talking about a more extensive 'we'. He wants to talk as the voice of the whole American nation.
"They had their moment. They have not led. We will.
They had their chance. They have not led. We will.
They had their moment. They have not led. We will."
We have another case of direct comparison in:
"A time of prosperity is a test of vision, and our nation today needs vision. That's a fact. That's a fact. Or as my opponent might call it, a risky truth scheme. Every one of the proposals I've talked about tonight he's called a risky scheme over and over again. It is the sum of his message, the politics of the roadblock, the philosophy of the stop sign."
He's saying here: we are very brave. We take risks. Not like the Clinton administration: they were cowards who did not attempt to change nothing, who were stopped in the past.
Repetitions:
The best way to make a message arrive to the audience, its through repetition. There is an aspect of propaganda that works a lot on this point. We can see advertisements that are broadcasted in the TV during so many years, that finally they achieve a path to our minds. Nowadays everybody knows which brand says Just do it, or that we don't "drink" Coca-cola, we Enjoy it.
In a speech we can use the same technique but in a shorter space of time. Furthermore, we have something that the spots do not have: all the attention of the audience is centred in our message. These are some of repetition examples in the speech:
'Now is the time – now is the time'; 'He now leads – he now leads'; 'Our sense of community – our sense of community'; 'We must tell them – we must tell them – we must tell them'; 'We're learning to protect … we're learning to protect'; 'so help me God'; 'Little more than a – little more than a'; 'That's a fact. That's a fact'.
Appeal to American feelings
America is a nation tat is very proud of itself. The values of private property, self-determination and direct relation with God are very rooted in their society.
Here Bush appeals to the concept of property. Not only as a commercial concept, but as an origin of the American consciousness: 'When this money is in your name, in your account, it's just not a program, it's your property.'
For the Americans, God and family are key concepts: 'And in that family love, many have found the sign and symbol of an even greater love, and have been touched by faith.' With this phrase, he can resume both concepts, and once again relate himself with them.
One of the most commemorate days in the USA is the Independence Day. Only for the fact of using this word in a phrase, some of the American citizens will bring their hand to their heart and began to sing their hymn. So we don't have to be amazed if Bush uses this in hi speech: 'Now is the time to give American workers security and independence that no politician can ever take away.' We make a second reading for this and add: …can ever take away… as Clinton was doing.
Another feeling that is too deeply rooted in the Americans common conscience is the anti-communism feeling. A very tied fact to this feeling was the Cold War, and the feeling that began between the Americans after the end of the War, that they were the rulers of the World. Using this feeling, Bush makes this declaration: 'Little more than a decade ago, the Cold War thawed, and with the leadership of Presidents Reagan and Bush, that wall came down.' So here he says Bush name again, and the audience relates again this name with the concept of freedom.
Finally, Bush cannot forget to say The Phrase (in capital letters) that all American politic in the world as much as he is democrat or republican someday will say: 'My friend, (…) captured the way I feel about our great land, a land I love.'
Appeal to emotiveness
Politics are very complex figures. They are people who have to be in good relations with everybody, so they have to like everybody. And one of the easier ways of arriving to the people's heart, is through emotiveness. The campaign team of a political can find different methods to do this:
Politics seem many times distant and different to the common people, for this reason they try to approach their image to the normal man. People don't want to give their votes to a man that will not protect their interests, that seems to much posh to defend them. But they won't give their vote too, to a garrulous dressing in jeans. A spin doctor has to find the exact balance between these personalities. There's a clear example here:
'I'm especially grateful tonight to my family. No matter what else I do in my life, asking Laura to marry me was the best decision I ever made. And to our daughters, Barbara and Jenna, we love you a lot. We're proud of you. And as you head off to college this fall, don't stay out too late. And e-mail your old dad once in a while, will you?'
Another strong point of the emotiveness, are the own fears. Demonstrate that the politic has a respect for the decisions he takes, that he don't take them lightly. 'As governor, I've made difficult decisions and stood by them under pressure.'
Finally, ones of the great sensitive moments of the speech, comes through a poor boy closed in a jail asking to his future president: Will I someday be something? And a good governor giving hope to him. This is the image that the discourse introduces us at the beginning of the speech. At the end, Bush re-takes this image trying to arrive to his audience hearts again: 'Our nation must renew the hopes of that boy I talked with in jail and so many like him, and it won't be long now.'
Everybody knows that during the elections period, politicians make a lot of promises; and people knows too that many of them will never see the light of the sun.
But in Bush' case, seems that that this rule is 99% fulfilled. It's true that he lived a horrible outrage at the beginning of his mandate, but anyway that doesn't allows him to start a war without reasons.
For example, Medicare is now in bad moments: 'Dems want inquiry into reports of Medicare bribe' (headline of USA Today, 5/12/2003); or 'Medicare's Creators See Progress Lost' (headline of USA Today, 24/11/2003). Let's compare this headlines with the declarations that Bush made at the beginning of his mandate: 'Medicare does more than meet the needs of our elderly; it reflects the values of our society. We will set it on firm financial ground and make prescription drugs available and affordable for every senior who needs them.'
America is one of the First World countries with a higher illiterate percentage. About a 30% of their population cannot read anything, or reads at a 6 years schoolboy level. 'Now is the time to make Head Start an early learning program to teach all our children to read and renew the promise of America's public schools.' This were Bush words in year 2000. In 2001, the proportion was about 30'6%, so not only has not decreased, but has increased. Although it seems a very small number, a 0'6% of a three hundred thousand population country, counts about 1800 persons.
We can open a special section for the Iraq War subject. In general, the campaign promises are hard to accomplish, but in some cases the politicians make an effort and make them real. Not in the case of the next four parts of the investment speech:
'Synagogues, churches and mosques are responsible, not only to worship, but to serve.' '…lifelong friends to take your side, and churches to remind us that every soul is equal in value and equal in need.'
There's roughly no freedom of cult in USA nowadays. If a meeting in a mosque is too long, or there are too many people together in a Muslim religious point, people are almost pushed by the local authorities to get them separated.
'A generation shaped by Vietnam must remember the lessons of Vietnam: When America uses force in the world, the cause must be just, the goal must be clear and the victory must be overwhelming.'
There is very little to say about this. The phrase speaks for itself. The war did result harder of what the USA thought. They have lost a lot of soldiers searching Osama Bin-Laden and the Massive Destruction Weapons, but with no results.
'I don't have enemies to fight. I have no stake in the bitter arguments of the last few years. I want to change the tone of Washington to one of civility and respect.'
The attack to Iraq was so long delayed, because the UN were against it. Finally, the USA present the evidences of the possession of nuclear weapons by the country. This was a very weak argument, because nowadays they haven't found them yet
'I will lead our nation toward a culture that values life – the life of the elderly and sick, the life of the young and the life of the unborn.'
It's hard to talk about respect for life, when we see how the Guantanamo prisoners are being treated. The tortures they are suffering are against all the laws of the United Nations.
Moreover in this declaration, Bush makes a reference to the abortion. If he says he wants to respect the life of the unborn, we can assume that he is against it.
With this discourse, I have discovered two things about the Americans. They believe that they are the centre of the world: 'The world needs America's strength and leadership.' And also, that their way of making politics is very different to what I'm used. For example I cannot imagine any of the Spanish politicians saying something like 'God bless Spain', or 'I love Spain'.
We have seen in the format analysis that politicians always say more things in their speeches that the things it seems they say. There are always second readings to their phrases, and these readings many times wear a charge of propaganda that is trying t convince the audience about a determined topic.