Analyze a Contemporary Health Care Issue Essay Sample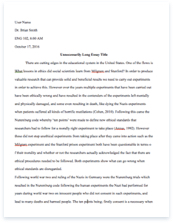 The whole doc is available only for registered users
OPEN DOC
Download Essay
A limited time offer!
Get a custom sample essay written according to your requirements urgent 3h delivery guaranteed
Order Now
Analyze a Contemporary Health Care Issue Essay Sample
According to the Federal Bureau of Investigation (FBI) "health care fraud costs the country an estimated $80 billion dollars a year" ("Health Care Fraud," n.d., p. 1). Because health care costs continue to rise more rapidly than the rate of inflation the threat of health care fraud continues to rise. The Affordable Health Care Act has put new policies in place to identify and stop health care fraud. The FBI along with other government, insurance, and public agencies have joined together to combat fraud at every level. New rules in identifying, investigating, and prosecuting fraud before payments are made to medical providers could save billions of dollars for the government and other financers of health care in the United States. Fraud in health care is considered a "white-collar crime that involves the filing of dishonest health care claims in order to turn a profit" (Cornell University Law School, n.d., para. 1). Some of the most common health care fraud includes billing for care that was not delivered, filing a claim multiple times for one treatment, upcoding to increase a reimbursement, and accepting payment or making payments for referrals. (Cleverley, Song, & Cleverley, 2011)
The fraud listed above represents only a few of the defined fraud and abuse problems of health care. Just listing these few examples of fraud makes it easy to understand why new regulations have had to be put into place for preventing all types of fraud Both for profit and non-profit medical providers will be affected by these new regulations. The first impact will be the cost of implementing new technological advancements that help to identify and track possible fraudulent activity. Increased waiting times in obtaining licenses because of increased scrutiny of past performance and background tests may also occur. This is especially true for specific health providers in which a high prevalence of fraud has been identified in the past. These include "Home Health agencies, and Durable Medical Equipment, Prosthetics, Orthotics, and Supplies, (DEMEPOS) suppliers" ("New Tools to Fight Fraud," 2012, p. 3). Increased costs may also be incurred because all employees will have to be re-trained to understand the basic rules of the Affordable Health Care Act.
One of these rules is directed to providers who take part in Medicare and requires these health care providers "to have a compliance program in place" (Cleverley et al., 2011, p. 82). This program must includes a written plan that outlines laws, the creation of a compliance officer (in an executive position), education and training of employees, creating open communication with a guarantee of non-retaliation for those who report possible fraud, and development of programs to audit, monitor and provide a system that is responsible for "reporting detected violations" (Cleverley et al., 2011, p. 82) to the proper group for correction. If a provider is found to not be in compliance management will be held responsible and Medicare payments can be withheld until full compliance is established. Those who are responsible for the finance department of a provider in addition to their regular duties must make certain that the company is in compliance with all Medicare regulations for reimbursement.
This includes understanding payment structures and the certification requirements for Medicare reimbursement of provided care. Comparisons of overall costs and the quality of care for these costs should be monitored to identify areas of waste so that costs can be lowered. Once new regulations and rules are established, providers will be able to increase profits and the quality of care. Because rules and regulations will continue to change and expand, health providers would do well to implement these changes as soon as they are established. The United states government has joined forces to help providers in understanding and establishing information services to help fight fraud. While providers are fighting fraud within the health care industry, the government has its own formula to protect against fraud. One such tool was established in May 2009 is called the "Health Care Fraud Prevention and Enforcement Action Team" ("HEAT Task Force," n.d., p. 1).
Established by the "Department of Health and Human Service (HHS) and Department of Justice (DOJ)" ("HEAT Task Force," n.d., p. 1), this task force is a group of several government agencies, which investigate and prosecute those who defraud public and private health care agencies. In just four years HEAT showed a seventy five percent increase in prosecutions for health care fraud and in 2011 alone one prosecuted case involved over five hundred million dollars worth of fraudulent invoices presented to Medicare. HEAT has established their presence in most major cities across the country and will continue this expansion as the need for health care expands. As anyone can see, health care fraud is a huge issue in the United States and with the upcoming nationalized health care system finally going into effect this year, more opportunities for fraud in health care will abound. However, with the inclusion of new regulations and monitoring rules fraud will be more difficult to perpetrate and easier to prosecute. With the increase of fines and incarceration time, perhaps fewer attempts at fraud will be made, and unscrupulous providers will no longer be paid until suspected fraud is proved or disproved. No longer will Medicare need to try to recoup paid funds, because funds will no longer be distributed when fraud is suspected. (Cleverley et al., 2011)
References
Cleverley, W. O., Song, P. H., & Cleverley, J. O. (2011). Essentials of Health Care Finance (7th ed.). [GCU electronic version]. Retrieved from http;//www.gcu.edu Cornell University Law School. (n.d.). Health Care Fraud: an Overview. Retrieved February 2, 2013, from http://www.law.cornell.edu/wex/healthcare_fraud Health Care Fraud. (n.d.). Retrieved February 1, 2013, from http://www.fbi.gov/about-us/investigate/white_collar/health-care fraud HEAT Task Force. (n.d.). Retrieved February 3, 2013, from http://www.stopmedicarefraud.gov/aboutfraud/heattaskforce/index.html New Tools to Fight Fraud, Strengthen Federal and Private Health Programs and Protect Consumer and Taxpayer Dollars. (2012). Retrieved February 1, 2013, from http://www.healthcare .gov/news/factsheets/2012/02/medicare-fraud02142012a.html