Ananda Krishnan: the Sixth Richest Man in Asia Essay Sample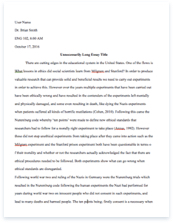 The whole doc is available only for registered users
OPEN DOC
Pages:
Word count: 284
Category: asia
Get Full Essay
Get access to this section to get all help you need with your essay and educational issues.
Get Access
Ananda Krishnan: the Sixth Richest Man in Asia Essay Sample
The sixth richest man of Asia and a successful business tycoon, "Tatparanandam Ananda Krishnan" was born in Kuala Lumpur, Malaysia to Tamil parents of Sri Lankan origin. The entrepreneur's "Maxis Communications" company and diversified business interests has made him one of the wealthiest business magnate in Southeast Asia. An MBA from the prestigious "Harvard University", Ananda shuns public exposure and keeps a low profile compared to his affluent status.The Malaysian tycoon has also topped the news headlines for the controversial telecom deal "Aircel-Maxis". Starting as an oil trader, Ananda's first entrepreneurial venture was "Exoil Trading" dealing in oil trading concessions. After dealing in gambling, stud farming and a cartoons studio, the innovative industrialist expanded his business interests to get the biggest holding "Maxis Communications", Malaysia's principal cell phone service provider, with more than 11 million subscribers, generating revenue of $8.9 billion.
Currently, his private unit "Usaha Tegas" holds stakes in "Tanjong Public Limited Company" which operates a chain of subsidiaries including power generation (Powertek), property, lottery gaming (Pan Malaysian Pools) and leisure. The billionaire business man has a net worth of $7.6 billion and holds business interests in property development, satellites and communications, oil trading and gaming. Ananda is a real property lover, which is evident from his acquisition of the 1,800 hectare property "Kia Ora", the billionaire's multimillion dollar house near the rural town of Scone, and other properties in London, Kuala Lumpur and France. The richest Tamilian also adores going on fishing trips on a luxury yacht. Ananda's privately held holding unit "Usaha Tegas" provides vital contributions to various causes, including education, sports and arts. On the personal front, the billionaire business magnate is married and has three children.