"Andif" by Seitlhamo Motsapi and "I am not that Woman" by Kishwar Naheed Essay Sample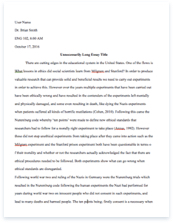 The whole doc is available only for registered users
OPEN DOC
Pages:
Word count: 827
Category: poems
Get Full Essay
Get access to this section to get all help you need with your essay and educational issues.
Get Access
"Andif" by Seitlhamo Motsapi and "I am not that Woman" by Kishwar Naheed Essay Sample
The poems that I am studying are 'I am not that woman' written by Kishwar Naheed and 'Andif' is written by Seitlhamo Motsapi. Andif is a poem that talks about the struggle of black people for Human rights. The way Seitlhamo Motsapi has written this poem is as if the reader is there and can feel the pain the lack people went through. The two poems have been written about the same subject, oppression, in a similar way even though they are in a different century. In Andif the effect of 'I am' being repeated at the start of each stanza tells you that she is a woman that she does not like to be. She hates to be what she is and wants to be someone. She works at a shop where she has to sell socks and shoes as it seems that her partner locked her up whilst he is roaming around.
He also ignores her but she knows that her voice is heard by someone if not her partner. It seems that she was loved at first but then her partner decided to move on. She doesn't want to be a light that can't be seen in the darkness, this explains that she might not be worthy of her partner that he doesn't recognise her. She was picked like a flower but planted like embers and thorns which means that she thought her partner was happy to spend his life with her. But in return she was treated the wrong way as a woman also has some rights over their partner. She only married him so that she can get her burden out of the way but after getting married it went from bad to worse. She didn't get any rights that a normal married woman would get. She wants to leave him now and start a new life from the beginning.
I think both Seitlhamo Motsapi and Kishwar Naheed are trying to tell the reader how it feels like to be when you are oppressed. This could make the reader emotional. It doesn't seem the prisoners will ever forget being oppressed.
Andif speaks with a lot of anger that the people are being oppressed. The way the writer has written this is as if he knows that the people who are being oppressed will be free and everything will be much better for them. Andif is mainly written about the past. But Seitlhamo Motsapi also talks about what is happening now. In I am not that woman it shows you that women are oppressed by men and don't have any freedom at all. Kishwar Naheed shows that women are strong and do not give up for their rights.
Seitlhamo Motsapi writes furiously and has his own opinion. His opinion is that what is happening is totally wrong and should happen. The way he has written his poem gives you an idea that he would like to put a hope in everyone. Andif is trying to comfort the loved one by telling her good things that could possibly happen. He tells her that once this is over you will start to love your life again. The phrase 'There'll be only you and me,
& vengeant warriors with spears knotted into rainbows' has an aggression to it. It shows that these people want vengeance for what happened; when they are free they will be able to have a better standard of life. The writer himself has a hope that these people are free so everything back to normal.
The woman that is in 'I am not that woman' has a similar kind of hope. She broke everything that came in her way to get what she wanted. The phrase 'The commodity you traded in' shows how some women are treated and are not to be thought as a person but more of a item where it is used and then left in the corner. I think that the title 'I am not that woman' has got a very strong meaning. It gives the reader the impression how he should treat a woman and not like the woman in 'I am not that woman'.
Both of these poems have a similar meaning and both have got to do with oppression. The poets have been written in a very different way although it has the type of meaning. They are both written using different techniques and styles. It also shows that there is oppression in Africa aswell as in Asia. I also think that Andif is to the point, it is very clear to understand. It gives you a feeling that it is happening in front of you and you can not do anything about it. Both poems are in a harsh environment, and is in a dirty, ugly setting. Seitlhamo Motsapi uses realistic vocabulary throughout to create imagery of what it would be like when being oppressed.