"Annabel Lee" by Edgar Allan Poe and "Porphyria's lover" by Robert Browning Essay Sample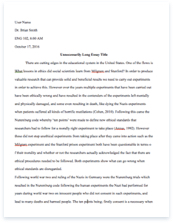 Pages: 4
Word count: 938
Rewriting Possibility: 99%

(excellent)

Category: poems
Get Full Essay
Get access to this section to get all help you need with your essay and educational issues.
Get Access
Introduction of TOPIC
The poems 'Annabel Lee' by Edgar Allan Poe and 'Porphyria's lover' by Robert Browning are emotion and thought provoking. They are both about romance and grief with the main themes clearly being love and death. The largest similarity is the way the poems can be interpreted and the biggest difference is the way the women in question died. There are more similarities than there are differences between these two poems. The first and most prominent similarity between 'Annabel Lee' and 'Porphyria's lover' is the way both poems can be interpreted, depending entirely on the reader. At first both poems seem to be happy and about love but as you progress through them, you find that they come to a rather grisly ending. In 'Annabel Lee' you read that her lover goes into her tomb at night and sleeps next to her corpse. 'I lie down by the side of my darling…' And in 'Porphyria's lover' you are told that it was Porphyria's lover who kills her and then also sleeps next to her dead body. 'In one yellow string I wound, three times her little throat around'. Both these poems can be seen as true love never dies or they can be viewed as creepy, obsessive boyfriends who can't move on.
In 'Annabel Lee' the strange/creepy part is the same as in 'Porphyria's lover'. But 'Porphyria's lover' might be seen by some might as sweet and the highest act of love, because Porphyria is actually an incurable blood disease in which the sufferers die an awful death. So by killing her he might have actually been trying to save her. In 'Annabel Lee' the fact that he spends every night with his lover even though she is dead shows that he still has so much love for her. Some people may see this as sweet and think it shows devotion. The main difference between the two poems is the way the women died. In 'Porphyria's lover' she did not die of natural causes or by accident. She was in fact, murdered by
her own lover. In 'Annabel Lee', Annabel died of what was probably natural causes but her lover
refused to see it that way. The fact that both poems were written from the point of view from of the lover, clearly allows the reader to understand what the cause of death(s) was. In 'Porphyria's lover' lines 39-41 are 'In one long yellow string I wound; three times her little throat around; and strangled her'.
Those three lines tell us, quite vividly, that Porphyria was murdered by her lover. Lines 25-26 in 'Annabel Lee' are 'That the wind came out of the cloud by night; chilling and killing my Annabel Lee'. That shows that Annabel died of seemingly natural causes, unlike Porphyria. Another similarity between 'Porphyria's lover' and 'Annabel Lee' is the themes. As mentioned earlier the main themes, love and death, are clear to see. Love is present throughout the entirety of both poems, from the first stanza to the last. Death is evident towards the end of both poems. But there is another theme which has been carefully entwined into both poems, religion. The idea of god, angels and heaven are evident in both poems. 'With a love that the winged seraphs (angels) of heaven…' is line 11 from 'Annabel Lee'. But in 'Porphyria's lover' the religion theme is seen in the very last line, which simply states, 'And yet god has not said a word'.
Another difference between the two poems is the poetic devices used to enhance each poem. In 'Annabel Lee' there is no set rhyme scheme for the entire poem but each stanza has a few rhyming words. The lines however do follow a pattern. They go long, short, long short etc. Though it doesn't always. For example lines 28 and 29 are both shorter than the ones they are preceded and followed by. Repetition is also used. Throughout the poem the words 'sea', 'love' and 'Annabel Lee' are repeated several times. 'Porphyria's lover' has different poetic devices to 'Annabel Lee'. It contains symbolism.
One of the things used to symbolise something else is her hair. It is described as 'yellow hair' a few times throughout the poem. Blonde hair sometimes is related to children and angelic things. The narrator also seems to be somewhat obsessed with her hair, using it as his weapon of choice to kill her. Another three poetic devices used are imagery, personification and alliteration. There is a lot of obvious imagery throughout the poem. 'Withdrew her dripping cloak'. 'The smiling rosy little head'. These two lines allow the reader to see what the narrator would be seeing. Personification is used to describe the lake and wind. 'The sullen wind was soon awake'. '… vex the lake'. Those two inanimate objects are given human characteristics to make those lines more memorable. Alliteration is used in line 48 'Blushed bright beneath my burning kiss'. The 'b' sound is repeated.
The poems 'Annabel Lee' by Edgar Allan Poe and 'Porphyria's lover' by Robert Browning have various differences but also share many similarities. The way each poem can be interpreted is the same, along with the many themes present. The differences include the poetic devices used and the main plot of the story. Both 'Annabel Lee and 'Porphyria's lover' are unusual and morbid yet are also beautiful and unforgettable.