Anne Saxton Essay Sample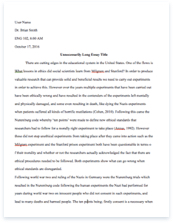 The whole doc is available only for registered users
OPEN DOC
Pages:
Word count: 3366
Category: poetry
Download Essay
Get Full Essay
Get access to this section to get all the help you need with your essay and educational goals.
Get Access
Anne Saxton Essay Sample
Introduction:
The paper deals with the life and poetry of Anne Sexton. It gives a brief description on her life. The paper also includes a research on her poetry and a few of her poems. The main focus of the paper is the poetry of Anne Sexton and her famous five poems, Buying the Whore, Dreaming of Breasts, The Breasts, Cinderella and Words.
Biography of Anne Sexton:
Anne Harvey Sexton, an American poet, often grouped with Robert Lowell and Sylvia Plath as a "confessional poet". Though she wrote many blatantly autobiographical poems, such as "Said the Poet to the Analyst" and "In the Celebration of my Uterus", her final work left the merely personal behind and forced readers to recognize the spiritual quest underlying all her poetry.
Sexton was born on November 8th 1928 in Newton, Mass. She attended college briefly and then worked variously as a salesclerk, fashion model and librarian. In 1948 she married Alfred M. Sexton, a businessman, and they had two daughters. Her first book of poems, To Bedlam and Part Way Back, was published in 190.
A chronicle of Sexton's recovery from a nervous breakdown, the book depicts her suicide attempt and subsequent life in a mental institution. Despairing, often shocking themes are also found in Sexton's All My Pretty Ones, written in 1962, but some of the poems in Live or Die, which she wrote in 1966 and won the 1967 Pulitzer Prize for poetry and Love Poems, written in 1969, are more affirmative (Linda Gray Sexton and Lois Ames, 20).
Despite her grim subject matter, Sexton was a port of great wit, with a particular gift of irony. In "The Abortion", for instance, it is her ironic use of a fairy-tale character that produces a tragic chilling effect.
Singular among Sexton's later works are the prose poems in Transformations, compiled in year 1971, her feminist, post-Freudian retelling of 17 Grimm's fairy tales. The poems in her next collections, The Book of Folly, from the year 1972, The Death Notebooks written in 1974 and The Awful Rowing toward God that was published in 1975 reflect her bleak, blasphemous, and evidently fruitless search for God.
She was expectant by her general practitioner to practice awareness in writing poetry she had acquired in school, and in the end of 1957 she registered in a poetry practicum at the Boston Center for Adult Education. In her prologue to Anne Sexton's Complete Poems, the rhymester Maxine Kumin, who was registered with Sexton in the 1957 practicum and turned out to be her close companion, illustrates her conviction that it was the inscription of poetry that gave Sexton something to effort towards and expand and consequently made it possible for her to continue life for as long as she did (Maxine Kumin, 35).
Sexton committed suicide on October 4th 1974. Posthumous assortment of poems includes 45 Mercy Street and Words for Dr. Y, from the years 1976 and 1978 respectively. The Complete Poems was published in 1981 (Diane Wood Middlebrook, 150).
Poetry of Anne Sexton:
Anne Sexton's poetry enlightens stories that are greatly important to mid-twentieth-century inventive and spiritual existence. Sexton realized her culture's depression throughout her own, and her ability made possible for her to arrange figurative arrangements at once artificial and methodical. In other words, she incorporated the apparently contrasting but intensely analogous traditions of philosophy symbolized by poetry and psychotherapy. Sexton discovered the legends by and during which our civilization lives and passes away: the conventional relations between mothers and daughters, fathers and daughters, mothers and sons, gods and humans, men and women.
She professed, and time after time ornate in the metaphors of her talent, the inconsistency intensely ingrained in human behavior and inspiration. Her poetry presents diversity and effortlessness, duality and harmony, the holy and the irreverent, in ways that persist on their similarities–even, at instances, their individuality. In less theoretical language, Sexton made precise the understanding of forces determinedly treated as opposites by the social order she survived in.
I understand the meaning of declarations made ever since her death that concern readers aligned with becoming charmed of Sexton's sickness and that promotes attentiveness on the festive features of her poetry. But one more instructive note is possibly in order: that person who reads not disregards the appearance of graceful and individual agony for which the commemoration is equivalent and foil. "The soul is, I think, a human being who speaks with the pressure of death at his head," said Anne Sexton in a letter that she wrote in 1963 (Paula M. Salvio and Madeleine R. Grumet, 56).
Her poems communicate several of the sincere problems of her generation about their–our–most essential worries and requirements. Even though Sexton's standard accomplishes for the unity of human understanding, she did not discard duality, even dichotomy. Poets must rise above us in a number of ways to be count big of intellect but they should as well be of us. Her poetry beats in that vigorous, fanatical region connecting eternal confidence and interminable hesitation. When she perceived the similarity of the whole thing, it was in opposition to the environment of the disparity; when she professed the disparity, it was in orientation to the sameness–just as figure of speech, the imaging of connectedness, all the time involves a preceding discontinuity.
Sexton sparked a dazzling, several beams on human faces from the commencement of her writing profession waiting the month of her bereavement. For seventeen years she spoke in a straight, friendly manner of people she loved. Her attentiveness on human relations formed intelligent, masterful descriptions of people who were an importance keeping lively, or worth reviving. That they were frequently "all her pretty ones" produces part of her poetry's poignancy.
Her private associations with a lot of those who people the planet of her poetry strengthen the reverberating formation of entire, complex characters whose forceful existence is possibly more intensely devious for having been survived. If a lot of Sexton's people had not so lived, her ability and talent would have been exclusively dependable for breathing the life into them. As it was, she for the most part repeatedly worked from the life and possibly should divide her recognition with those who died earlier than her and those who have live longer than her: her mother, her father, her daughters, her husband, her lovers, her aunt, her grandfather, and her remarkable friends.
In her vigorous, lonesome telling of her reality, in her giving of the descriptions she knew, Sexton seemed for "straightforward hymns/but care for has nothing." So the offspring who has appreciated and observed her mother intimately enough to perceive "that fire inside the pilgrim woman" will as well admit that this most significant loss does not provide her with anguish The companion who look at her daughter chatting with God, "as secure as the ceiling," will advise her to talk rapidly, "earlier than death makes use of you" (Maxine Kumin, 75).
Poets are amongst the small number of whom our civilization still devotes with a custom purpose. We ask them to articulate the unspeakable for us, and when they do, we are able of upsetting a sadistically unenthusiastic change. Significant reaction to Sexton's verses appears to me to accept this out. Mainly if the poet has pictured our tenderness, seen into our darkest selves, we want to cleanse ourselves of the defying component, to penalize the one who has wrecked limitations and dishonored taboos. Sexton's identifications with the crucified Christ occasionally have the sound of a self-important and self-styled martyrdom. But to whatsoever degree she might have been martyred, it was at the provocation, if not the persistence, of extraordinarily ambitious spectators.
A lot of the traits of Sexton's poems so frequently have been seen as conflicting I see as an element of the stimulating effort to build of her talent deliverance both religious and physical. Much like the untimely Blake, Anne Sexton stimulated amongst contraries with identical force, equivalent confidence, and equivalent hesitation. One can knowledge dissatisfaction or aggravation in the existence of such indecisiveness and tag it a disappointment of courage or determination or imagination–or one can practice it, as I do, as one's own certainty. To construct it further tangible: if you believe linearly regarding the construction of a body of genuineness, then you have to consider simply in conditions of development and relapse.
 Anne Sexton approaches to contented declarations over and over again in her work, from rhyme to rhyme, book to book. Live or Die is prearranged in simple such a pleasant, straightforward form: subsequent to a great effort with obliteration, it ends with the confirmation of life. Yet in following volumes she go back to the old ways constantly, apparent to obliterate her preceding realities, to cooperate them, or to confer them up. In the untimely All My Pretty Ones, Sexton initially excuses her father. In afterward works she occasionally emerged to go back on that exculpation and to dig up the aged phantom she had, we considered, laid to rest. In a legendary and ethical custom directed over by Paradise Lost followed by Paradise Regained, and a theological one prearranged by the exterior renaissance of a crucified god, the linear development of reality is deprived of by the arrival of the phantom from everlasting rest (Mutlu Konuk Blasing, 170).
The aspiration that painting may shape into everlasting faultlessness either our anticipation or our misery is comprehensible but too restrictive. There is sufficient space in my personal idea of poems for the frequent manifestations of that imperfectability that disconnects humans from the gods they generate. The duplication of a set of touching and psychological acts is fundamental to Anne Sexton's poetry and symbolizes a determined after private and full of feeling catharsis that is by no means moderately accomplished, even when it is maintained. Her poetry endorses the reiteration obligation that might impartially be called than atopic from one point of view. From an additional point of view, the progress that seems recurring symbolizes a complicated nervousness among contraries that is at the middle of all imaginative procedures (Charity Kendall, pp.1).
Analysis of Poems by Anne Sexton:
Buying the Whore:
This poem beautifully portrays the misery of a human, specially a whore, when she is usually handed to the evil to be treated badly. The uses a number of analogies that explain the situations that take occur when it comes to hire a whore. It also describes the feeling of a woman and how she is treated afterwards.
The entire poem does not only converse about the pains that a man under goes when he buys a whore. It's an explanation on the reciprocated dreadful conditions. "You are a glass that I have paid to shatter". This articulates of the male humiliating and mortifying the whore.  "and I swallow the pieces down with my spit." This enlightens of how in the procedure of dilapidation the man obliterates himself as any person who has gulped down a glass can put in the picture. I would even hypothesize that it refers in a further universal intellect to relations. The poem also structures among man and woman or without a doubt any relationship or a connection with a potholed authority.
Dreaming the Breasts:
Anne wrote this poem for her mother. Her mother had breast cancer and she even died of it. In this poem, written by Sexton, a deep expression of pain is revealed. She portrays a troubles consciousness of her mother's cause of death. In this poem, Anne Sexton praises the Lord, for the frontier of food. She says that God has provided such a beautiful nutritious and healthy food for the babies in the form of milk. She says that in the early days of a baby, the milk from a mother is the best and the most healthful nutrient for the baby. She also uses the feature to explain the beauty of a woman. She tells that the breast embraces the attitude of the Woman's body; it contours the shoulders and also takes the reference from the bible to say that the nipples are well-built and strong towers that represent the composition of the breasts.
According to the poem, men feel affection for and love to pillow this most good-looking and gorgeous element of the composition of the feminine, to cuddle and kiss. She says that breasts are the greatest and the most sacred asset of the human body's upper part. Anne was so conscious, responsive and apprehensive with reference to these normal possessions on an individual; and in the humanity; and her profound speaking and writing command to pen these significant sighting. Be intellectual, and unwrap similar to Anne. If only the psycho, knew more concerning to actually lend a hand to individuals that have babies; then turn out to be depressed; you can conquer this aliment and get well again.
The Breast:
In this poem, Anne showed a complete sense of viciousness, brutality, physical descriptions, and sympathetic nature that she has used to put into words. The uniqueness of this poem is the exceptional and outstanding topic to write a poem on. Who would have thought to compose a complete art of fiction on these objects of nutrition and sensuality. Men can be deep in thought by a pair of breasts. A beautiful verse from her poem, "but your hands found me like an architect", obviously it is very evident that Anne should be given the credit to say such a striking and stunning thing.
Cinderella:
Anne Sexton is the writer of a quantity of the first truthfully feminist poems. Her poem, "Cinderella," conveys Sexton's aggravation with the depiction of women in relations. It seems that the majority girls when growing up are at all times told the sentimental, happily-ever-after story of "Cinderella," when in actuality. The stepsisters cut off their heel and toe correspondingly to put up the prince, and in the poem I see an expression concerning how women are so rapid to "transform" for their lover or suitor. The thought that attractiveness is pain is also obtainable and if you're not good-looking, or don't fit into society's idea of good looks, then you'll by no means be contented or appreciated.
One more thing that is pulled from this poem is the thought that you always take notice of these "rags-to-riches" tales, but yet it in no way even comes distantly close to occur to you. It approximately as if these stories are fictitious to keep us satisfied and happy with having "just-enough" to acquire by, and to hang around and expect that one day "our prince" or our big break will come and unexpectedly we'll be progressing in riches and contentment. It's the typical "tall-poppy" condition (Jo Gill, 1). You don't wish for or to make an effort harder than anybody else is trying for the reason that then you'll appear like a successful person and people will anticipate further from you.
Yet another interpretation that I get from "Cinderella" is from the very last verse of the poem when she talks concerning how Cinderella and the prince never reserved a home, never quarreled, never matured, in no way did any and all those things that come with relations and growing elder. Cinderella and her prince are eternal, everlasting, ideal, and completely impractical. This type of life actually doesn't subsist. It never has, and it never will, no matter how tough we expect or pray, or be seated at our windows waiting for our own "prince," no matter what it may be.
This poem also has a indication of Sexton's private life contained by it. She was the creation of two intoxicating parents who were negligent and orally offensive. This can be understood as a reflection of the stepmother's cruelties to Cinderella. Afterward in life, Anne also stated that her father sexually battered her, but it cannot be declared or renounced for sure. Maybe this is revealed in the poem "Cinderella" by the need of any accomplishment from the father outline inside the poem.
Words:
When uttering, "the joy isn't shared dies young", Anne Sexton identifies life. Those who are healthy and encouraged with happiness, devotion, and contentment are more expected to live longer, improved, lives. Lessons and a number of books have revealed that those who do not guide such lives tackle with unsympathetic futures. Anne Sexton, herself, recognized and lived the tender realism of an insulting connection growing up with her parents. Through the use of representation, Anne Sexton increasingly enlightens her anguish and sufferings in life in her poem "Words". "Sometimes they swarm like insects, and leave not a sting but a kiss." These lines propose to extremely influential and illustrate the inconsistent characters of Sexton's parents. Sexton uses the abundant creature to correspond to the physical mistreatment she had to experience.
For the reason that of the incidence of the maltreatment, she considered it as a demonstration of sentiments like a kiss would be in regular family circle. Representation can be acknowledged inside the lines, "They can be as good as fingers. They can be as trusty as the rock you stick your bottom on". No youngster desires to recognize parental antagonistic conduct. Sexton at all times apprehended to vocalize her words out and being deserted by her parents. Sexton's grandmother, whom she referred to as "Nana" was her redeemer.
Nana assisted and conducted Sexton all she could, as a parent must. "But they can be both daisies and bruises," corresponds to Sexton's unbalanced home surroundings. A large amount of the established part, shown as a saccharine, peaceful daisy, refers to Nana. Her parents, the damages, not only left in the flesh on Sexton but emerged never-ending and corruptive to her spirit "Yet I am in love words," articulates the contradictory ways of thinking of a child (Diane Wood Middlebrook and Diana Hume George, 41).
Conclusion:
It is quite evident from the life of Anne Sexton and her poetry that she went through a number of hardships in her life. Throughout her childhood she suffered because of her parents and then one by one her life came faced different phases. Her poems showed that she was a feminist poet. She was in favor of women and always supported their difficulties by the means of her poetry.
Her poetry was a fascination for a number of people and many people are of the view that if she would not have committed a suicide, she would have been a great poet and an asset for the nation.
Personally I found her poems very interesting and depressing too. To a certain extent the pain she went through her entire life can be seem in the words used in her poems. But still she was a woman with a great sense of the art of poetry in which she mastered.
References:
Sexton, Linda Gray and Lois Ames. Anne Sexton: a self-portrait in letters. Published by Houghton Mifflin Harcourt, 2004
Middlebrook, Diane Wood. Anne Sexton: a biography. Published by Vintage Books. 1992
Salvio, Paula M. and Madeleine R. Grumet. Anne Sexton: teacher of weird abundance. Published by SUNY Press 2007
Kumin, Maxine. The complete poems. Published by Houghton Mifflin Harcourt 1999
Blasing, Mutlu Konuk. Lyric poetry: the pain and the pleasure of words. Published by Princeton University Press, 2006
Gill, Jo.. Textual Confessions: Narcissism in Anne Sexton 's Early Poetry. 2005 Retrieved on 26th March '09 from http://www.questia.com/read/5010862098?title=Anne%20Sexton-Making%20More%20of%20One%27s%20Own%20Life%20through%20the%20Creation%20of%20Metaphor
Kendall, Charity. Anne Sexton -Making More of One's Own Life through the Creation of Metaphor. 2005 Retrieved on 26th March '09 from http://www.questia.com/read/5010862098?title=Anne%20Sexton-Making%20More%20of%20One%27s%20Own%20Life%20through%20the%20Creation%20of%20Metaphor
Gill, Jo. Textual Confessions: Narcissism in Anne Sexton's Early Poetry. 2005 Retrieved on 26th March '09 from http://www.questia.com/read/5007600453?title=Textual%20Confessions%3a%20Narcissism%20in%20Anne%20Sexton%27s%20Early%20Poetry
Middlebrook, Diane Wood and Diana Hume George. Selected Poems of Anne Sexton. Published by Houghton Mifflin Harcourt, 2000