Art Exposure Programme Essay Sample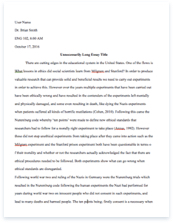 The whole doc is available only for registered users
OPEN DOC
Pages:
Word count: 372
Category: art
Download Essay
Get Full Essay
Get access to this section to get all the help you need with your essay and educational goals.
Get Access
Art Exposure Programme Essay Sample
Recently, together with some other schoolmates, we returned from the Art Exposure Programme held in Paris organized by our school. During the trip, we visited a diversity of places of interest. We went to various artistic sites. Now, I am going to share with you three places of interest we visited during the trip. One of them is them is the must-see landmark of Paris, the Eiffel Tower. The Eiffel Tower is the symbol of Paris, which is also known as the city of love. This phenomenal piece of architecture is one of the leading architectural achievements in the world. At the top of the Eiffel Tower, you will be able to see the picturesque view of the entire city! It was definitely a good experience and we heard from one the tour guides, that if you visit at night, you'll be able to see the city light up in its full glory.
Next, we also visited the Musee du Louvre. It is one of the greatest art museums in the world! This museum consists of many famous fine art works. A few of the famous pieces are for example the 'Mona Lisa' by Leonardo da Vinci and 'Liberty Leading the People' by Delacroix. Mosee du Lourve is also one of the most visited art museums in the world. Last but not least, we also visited Jardin du Luxembourg. We went there to admire the sculptured art works and fountains that are scattered around the park.
This beautiful and charming park must not be missed for its magnificent view is awe-inspiring. People like to read and relax while admiring the lush greenery of the park when the weather is good. This is definitely a good learning experience. We have learnt more about the art history and culture. Besides, we also learnt many fun and interesting facts some of the cultural aspects of the famous architecture that we previously did not know. I, personally would recommend all the juniors to go on this trip next year as it would definitely be a once in a lifetime experience! If you are interested in arts and want to learn more about its history and culture, make sure you don't miss it!