ASEAN Community Essay Sample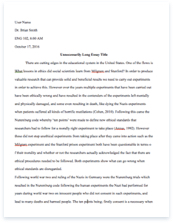 The whole doc is available only for registered users
OPEN DOC
Download Essay
A limited time offer!
Get a custom sample essay written according to your requirements urgent 3h delivery guaranteed
Order Now
ASEAN Community Essay Sample
In 2003, leaders from the ASEAN bloc of nations agreed to establish an ASEAN Community by 2020, comprising three pillars, namely the ASEAN Political-Security Community, the ASEAN Socio-Cultural Community, and the ASEAN Economic Community (AEC). Subsequently, they decided to hasten the establishment of the AEC to 2015. The AEC is an initiative to transform the region into an area with free movement of goods, services, investment, skilled labor, and a freer flow of capital. Will the AEC live up to the hype? And if so, will it do so by 2015?
The vision for AEC 2015 is the partial economic union of 10 ASEAN countries, namely Thailand, Myanmar, Laos, Vietnam, Malaysia, Singapore, Indonesia, the Philippines, Cambodia, and Brunei, to usher in a new era of economic co-operation. The four main goals of the AEC are:
A single market and production-base;
A competitive economic region;
Equitable economic development, as external trade is an integral part of the region;
Integration into the global economy.
Asean Integration by 2015 is just around the corner. Despite the fast approaching deadline, the prevailing sense is that the country somehow seems unprepared to meet the competitive challenges when trade barriers are lifted to allow for the free flow of goods and services in the region. The business sector needs a carefully constructed environment it could use to steel themselves for the onslaught while giving foreign competition a serious run for their money. Whenever Asean Integration is taken up, the lack of preparedness and synchronicity of the government and private sector and weak state of competitiveness dominate the conversation. Except for the OFWs that continue to pour $20 billion annually in remittances, around $10 billion in income from BPOs, and growing receipts from the tourism sector, the country's other economic sectors, particularly the agricultural and manufacturing sectors, are vulnerable to Asean Integration's risks. And if the peso continues to strengthen to levels below 40:1, expect serious problems from the export sector that may turn to "Dutch disease."
Exploiting opportunities arising from Asean Integration requires that we lessen our vulnerabilities to foreign competition and exposure to market risks. One vulnerable sector is the agribusiness industry where productivity targeting self-sufficiency and surplus growth for export are found wanting. 35 percent of the labor sector is in this sector, yet, despite the opportunities from Free Trade Agreements, our farmers continue to be saddled by a plethora of unresolved issues that competing nations have overcome. I'm not aware of contingency plans that aim to mitigate the risks posed by cheap products and services, and to strengthen our competitive advantage where we shine or could eventually shine. There is much to be done in terms of providing adequate incentives, critical infrastructure (we are spending 2 to 3 percent of GDP, far below the regional average) and universal access to know-how and capital. Arangkada points out that domestic transport, labor and other business costs arising from inefficiencies of the system must be immediately addressed and effectively reduced.
We have yet to develop indigenous mechanized and other farm implements; expand irrigation and insurance coverage; provide cheaper fertilizer; and integrate small farms to attain economies of scale, including the promotion of corporate farming. More important, backward and forward integration in priority agriculture sub-sectors like grains/feeds, livestock, and high value crops must be part of that agenda. Another example is the country's defense buildup to a "minimum desired credible level" espoused by the Department of Foreign Affairs and the Department of National Defense to acquire the appropriate force mix to defend our territory and uphold national honor. Apart from seeking off-budget funding options that preserve the budget for social defense and the delivery of basic services, there should be another goal: develop a manufacturing industry to produce dual purpose factories producing for the domestic and export markets, supported by vital infra and systems, to spur industrialization. Our strong peso, steady OFW remittances, rising income from BPOs and tourism, low interest rate regime, over $83-Billion in foreign exchange reserves, over P1.7-trillion in Special Deposit Accounts, inflation that is well within the 3 to 5 percent inflation band (around 3.3 percent, which is expected to remain there this year) are strengths we can put to bear to industrialize.
We've learned our bitter lessons well and masterfully managed our macroeconomic agenda. The Bangko Sentral, the Bankers Association of the Phils, the DOF, Neda, key agencies of government and Congress must come together to provide the private sector the playing field it needs to push the economy forward. Arangkada, a project of the Joint Foreign Chambers of the Philippines, gave this 2nd anniversary assessment of the manufacturing sector: "Domestic manufacturing has never faced more challenges to survival than today, such as high business costs, low import duties, and extensive technical smuggling. As long as smuggling provides better profits than manufacturers, the economy will be one of traders and smugglers. When Arangkada was drafted, there was no strong, unifying policy that manufacturing is a key component of economic and technological development. There was no national industrial master plan, and funding for trade and investment promotion was small."
Drawing in foreign direct investments and the cost of doing business could be made much easier with clear plans, programs and critical infrastructure in place; with firm law enforcement and a reliable criminal justice system; with national government agencies applying the same rules for synchronicity; with the bureaucracy providing accurate answers and sensible solutions instead of confusing investors with conflicting responses and interpretations of the rules; and with the curbing of extortive practices at the local government level that drive investors away to investor-friendly destinations. All that is causing a drag on our growth and development. "The biggest challenge facing the Philippines is to move the economy to a higher level of growth and job creation. Per capita income barely grew during the '80's and '90's with high population growth and boom-bust cycles shaped by intermittent political turmoil and costly lapses in economic management."
But while things started looking up from 2010, with last year's 6.6 percent growth making the country the fastest-growing economy of the Asean-6 (Indonesia, Philippines, Malaysia, Singapore, Thailand and Vietnam) economies, Neda Sec-Gen Arsenio Balisacan says that the country must continue planting the seeds of a structural transformation of the economy to make it more investment and industry-led. Both the government and business should be on the same page, without which our economic rise might get cut short by Asean Integration in 2015, leaving us once more to twist in the wind. We must convert inputs to outputs, and outputs to impacts, to reach the bottom of the pyramid. As DBM Sec. Butch Abad said, the most pressing challenge is for us to ensure "inclusive economic growth; that the expansion of the economy creates more jobs and livelihood opportunities, and contributes meaningfully to poverty reduction." 2015 is just around the corner and we need to see that things are moving in the right direction to justify expectations of a new era under the sun rather than sensing that there's another storm coming.
ASEAN 2015: BENEFITS AND IMPLICATIONS TO PHILIPPINE BUSINESSES There is simultaneous happiness and unease over the ASEAN Free Trade Agreement (AFTA) or its more recent transformation into ASEAN Trade in Goods Agreement (ATIGA) and ASEAN Framework Agreement on Services (AFAS). These are the heart of the ASEAN Economic Community for which a mindset change of stakeholders is needed to face the end- 2015 economic integration deadline; these include politicians who have to implement agreements committed and signed by the government, business leaders who ask for protection and preferential treatment instead of proactively addressing long-term problems, and the general public who must wage a continuous battle against corruption and inefficiency. Fears over changing comparative advantages, bad environments of doing business, more complex and chaotic global conditions, etc. must be balanced by careful exploitation of opportunities.
The Philippines has its own strengths going into AEC 2015 ,e.g., governance improvements that led to stronger economic fundamentals and investment upgrades, and network of overseas Filipinos who bring information on markets, financing options, transferable technologies on top of continued foreign exchange remittances. It could overcome its weaknesses by pushing for more reforms in investment/ trade promotion and facilitation by–Automating business procedures in national government agencies; streamlining procedures across various offices, and making them more transparent and consistent; Unifying various investment promotion bodies and adopting PEZA operation practices, harmonizing their incentives, reviewing the Constitutional 60-40 rule on foreign equity participation and other limitations; and Instituting a national single window and linking its databases with the Bureau of Customs to improve risk management ; instituting e-government with sufficient physical and human infrastructure.
The Philippines should also pay attention to its much neglected physical ports facilities through PPP, remove conflict-of-interest in regulatory agencies that own certain infrastructure, review its cabotage policy, and improve the efficiency of regulatory agencies and trade-related offices. The ASEAN Political-Security Community and the ASEAN Socio-Cultural Community do not receive as much attention but serve as foundations for the economic pillar of the integration exercise in Southeast Asia. Issues such as drug trafficking, labor migration, a peacekeeping force, strong mechanism for enforcing human rights, and border issues among member states and with China on maritime waters do affect the progress of the ASEAN Economic Community. Local and foreign direct investments, as well as government expenditures, are swayed in certain locations and industries according to perceptions on these matters. MANILA, Philippines – "We are not ready."
This was the blunt assessment of business leader Manny V. Pangilinan on the Philippines' readiness for the ASEAN economic integration in 2015, warning that the Philippine government must now act to prepare local industries, specially the agriculture sector, to compete in the new economic regime. The PLDT chairman admitted he is worried that the Philippines has not grasped the wide-ranging impact ASEAN Economic Integration will have on jobs and income. The Philippines has committed to integration by 2015, which aims to create single market and production base and to develop ASEAN as a highly competitive economic region. An ASEAN Economic Community (AEC) briefing paper identified the following areas of cooperation: human resources development and capacity building; recognition of professional qualifications; closer consultation on macroeconomic and financial policies; trade financing measures; enhanced infrastructure and communications connectivity; development of electronic transactions through e-ASEAN; integrating industries across the region to promote regional sourcing; and enhancing private sector involvement for the building of the AEC.
"In short, the AEC will transform ASEAN into a region with free movement of goods, services, investment, skilled labor, and freer flow of capital," the AEC briefing paper added. While the objectives are laudable, Pangilinan said the country should be aware of the impact on jobs, income and food security. "Frankly – we are not ready for this ASEAN Economic Integration," Pangilinan said in an interview with TV5. Using the Philippines' sugar industry as an example, Pangilinan pointed out local producers will not be able to survive the onslaught of cheaper priced imports. "If tariffs go down by the end of 2015 as mandated by the ASEAN Free Trade Agreement – then we have the ability to import sugar that is much cheaper from Thailand," Pangilinan said, warning "so paano yun? It will kill the sugar industy." Nonetheless, he said the government can still act: "Will we allow the sugar industry to get slowly killed by that kind of regime?" and added, "By making our sugar industry more efficient, we can be competitive.
Otherwise, we'll just be out of business." Impact on labor, incomes The bigger concern is the impact on jobs and individual income. "The practical realities are really very serious. I mean, you could be putting people out of work, right," he said, "that's where the rubber hits the road, isn't it?" He is skeptical as well on the claim that ASEAN Economic Integration will promote mobility of labor, specially skilled labor and health workers, among member countries. He believes each country would come out with regulations to protect their own workers. Using Philippine doctors and nurses as an example, Pangilinan expressed concern that other ASEAN countries would come up with policies favoring their own nationals first for skilled jobs. "Will there be, as a matter of regulation, a requirement to be accredited in the ASEAN countries? There lies the possibility of lack of mobility," he said, adding that "because one particular country, I would imagine . . . will try to protect its own doctors and nurses."