Assess The Role of Political Factors in Causing Rebellions in Tudor England Essay Sample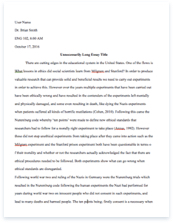 The whole doc is available only for registered users
OPEN DOC
Download Essay
A limited time offer!
Get a custom sample essay written according to your requirements urgent 3h delivery guaranteed
Order Now
Assess The Role of Political Factors in Causing Rebellions in Tudor England Essay Sample
Political factors were one of the common reasons of the Tudor rebellions. Most of the reasons were regularly were often out of selfness and greed whether it would be plan to overthrow the king to put a person who would be in their favor or to get rid of evil advisers so that they can have political influence as many of them vary most of the political factors were influenced by the greed and selfness of nobles as well as the powerful. Although the other factors are important, political, remains a consistent, underlying factor throughout the rebellion.
Faction politics was a principle cause in causing the Tudor rebellions. As noble did not want to be out of favor with the queen or monarch factions were usually formed to in some way allow them to keep hold of their influences or power for example the northern earls formed a faction together with Arundel, Pembroke and other councilors to overthrow William Cecil the queens personal secretary claiming that he is responsible for giving the queen ill political advice. Although they state they have a reason for doing this that was an excuse to cover up there real motive which would was to get rid of Cecil to be in favor of the queen and regain their prestige.it is also stated that political factions have been the start or the main reasons for many of the rebellions this means that most factions were indeed made for political reasons and is also a main political factor for causing many of the rebellions.
Evil advisers also played a part in the causing of rebellions. Rebel leaders actually believed that once they successfully removed the current royal advisers new and wiser ones would follow the ones in power clearly did not fit roles as they had been born in a commoner's background e.g. Cromwell had been a merchant and a onetime mercenary they believed people like Cromwell to have exploited their positions and fell into corruption by making profits. Due to their belief this reason also helped make a start in the rebellions as rebel leaders truly believed that the royal advisers were evil advisers who had influence on the queen. Therefore evil advisers are another political factor that has a main role at causing the rebellion.
Dynastic issues were also a factor in causing the rebellions. Henry VII had enemies who all wanted a place on the throne; The Earl of Lincoln who was politically ambitious and dissatisfied with the role Henry had assigned him and Lambert Simnel had a strong claim to the throne and pretended to be the Earl of Warwick. Since Henry overthrew a king his enemies thought that they could do the same a therefore this created three dynastic rebellions. Even though most of these revolts were a mixture a political and personal reasons they all had sparked because of their objective which is to overthrow the king the makes Dynastic not the main political factor but one of the main political factors the caused the rebellion.
Succession was also a main political factor in the causing of rebellions. Rebellions become more concerned with the succession rather than deposing the existing monarch during this time. Wyatt's rebellion for example who feared the marriage of price Phillip and Mary thinking that it could lead to Philip to bring his own advisers which would lead Wyatt and the other queens councilors to be removed which would unable to get close to the queen as well as loose influence on her. However there were rebellions that had personal reasons regarding the succession such as the Essex rebellion which was to get King James VI into power to increase his position. Therefore succession can be another political factor leading to causing the rebellions.
In conclusion factions were the most repetitive political cause in the rebellions as they caused most of the rebellion. Even though they were political rebellions most did have an ulterior motive, personal reason to either gain prestige or to overthrow the king or queen to gain succession. In addition Dynastic issues played a part as well which similarly to succession rebellions were sparked out of the selfness of the nobles and councilors who did for the best of their interest. Evil advisers had a minor role to play as even though rebellions started from person reasons it was only a minority. In the end factions were the most constant political factor and the most constant political cause for the Tudor rebellions as people with money and power always start a faction to cause a rebellion.