Assessment of Core Competencies and a "SWOT" analysis of Kohler COmpany Essay Sample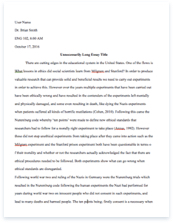 The whole doc is available only for registered users
OPEN DOC
Download Essay
Get Full Essay
Get access to this section to get all the help you need with your essay and educational goals.
Get Access
Assessment of Core Competencies and a "SWOT" analysis of Kohler COmpany Essay Sample
Executive Summary
Kohler Co. is a 129-year-old company strong in its tradition and focusing on quality and improving the level of gracious living for its customers. A SWOT analysis is described in this paper to discuss the Strengths – quality and employee loyalty; Weaknesses – slow traditions and limited customers; Opportunities – increase hospitality division and sell to a broader range of customers; and Threats – Porter's 5 forces. Due to the analysis provided, the core competencies of Kohler emerge as high quality, great design, history and tradition, and a commitment to gracious living for their customers.
Kohler Background
Kohler Co. is a world leader in plumbing and power systems, but is diverse and sells products with more than a dozen brands other than just Kohler. Some examples are: Sterling, Hytec, Ann Sacks, Baker, Jacob Delafon, and Robern. The Kohler family of businesses extends from kitchen & bath, engines, generators, furniture, cabinetry, interior tile, and hospitality such as golf courses, resorts, restaurants, spas, and hotels. The Kohler Co. mission is to improve the level of gracious living for each person touched by Kohler's products and services. This mission is carried out by 20,000 employees world-wide, on six different continents. The world headquarters is located in Kohler, Wisconsin.
Kohler was founded in 1873 by John Michael Kohler to make cast iron and steel farming tools. Ten years later, Kohler created a horse trough and placed it in his catalog indicating that four legs could be added to create a bathtub. This was the first plumbing product that Kohler originally created. Since then Kohler has grown tremendously, but is still a privately held, family owned company, with John Michael Kohler's grandson, Herbert V. Kohler running the company. Herbert V. Kohler's wife and three children also currently work for Kohler Co.
SWOT Analysis
A SWOT analysis is used to analyze a situation or company for making decisions and helping to create strategies. "SWOT is an acronym for the internal strengths and weaknesses of a firm and the environmental opportunities and threats facing that firm" (Pearce, p. 483). "Completing a SWOT analysis helps you identify ways to minimize the affect of weaknesses in your business while maximizing your strengths" (Kyle, 2002). SWOT stands for Strengths, Weaknesses, Opportunities, and Threats. The following sections will identify each of these areas for Kohler Co.
Strengths
Kohler Co. is known around the world for producing a high quality product. When a consumer wants to purchase a beautiful product that will also last a long time, Kohler is the right choice. Kohler's prices stay competitive for the quality and craftsmanship of their final product. There are lower priced products available, but not with the high quality of a Kohler product. This is a definite strength of Kohler – brand recognition and unsurpassed quality.
Another strength for Kohler is associate loyalty. While this is hard to scientifically measure, the employee turnover rate is extremely low for a company of this size. Many employees start working at Kohler and then continue until they retire. That is a rare occurrence in business during the last few decades. Of course, anyone with the last name of Kohler is dedicated to the company, but in addition, associates feel a sense of loyalty to Herbert V. Kohler. It's hard to explain, but with a company that's 129 years old, many associates have grown up with Kohler associates in their family through the generations. They work at Kohler; their father, grandfather, uncle, aunt, great-grandfather, etc. have all worked at Kohler. Kohler is situated near small towns and cities (the largest being Sheboygan, WI of 50,000 residents), so many local residents find Kohler a good place to work. The commute is short, the pay is competitive, and the nostalgia is present among their relatives. In addition, people enjoy working for a company that puts such an importance on quality.
Weaknesses
Kohler Co. is based on history, tradition, and a strong work ethic. All of these traits sound good, right? Well, they are, except in a fast moving marketplace. Manufacturing is not thought of as a fast moving marketplace, but there are other competitors that race to get a new design on the market. This is where Kohler needs some work in order to increase the time it takes from initial concept through engineers, sales, marketing, manufacturing, and to the Kohler customers. The approval process should be shortened between each stage in order to help make this happen.
Another weakness is that Kohler has chosen to only sell directly to retailers, government, hospitals, and wholesalers (plumbers, distribution centers, designers, etc). This limits the consumer to purchase product through a middleman. If Kohler distributed a catalog or an online e-commerce site for homeowners, they could buy directly from Kohler. The additional purchases from homeowners would add to Kohler's sales and increase revenue.
Opportunities
While Kohler is thought of as a kitchen and bath company, they have many other products and services that they offer. Most of the revenue is generated through the plumbing organization. But Kohler is also doing well in their hospitality division. In Kohler, WI they have built two golf courses – Blackwolf Run (http://www.destinationkohler.com/bwr/bwr.html) hosted the woman's PGA championship and Whistling Straits (http://www.destinationkohler.com/ws/ws.html) will be hosting the 2004 men's PGA championship. In addition, they have a five star resort, the American Club (http://www.destinationkohler.com/tac/tac.html ), with excellent restaurants and spas. One of the original Kohler mansions was converted into an exclusive resort called Riverbend (http://www.destinationkohler.com/riverbend_pub/river.html). While it makes sense to have such wonderful golf courses, resorts and spas available near Kohler, WI, Kohler could expand to replicate similar destinations in other areas of the country. The hospitality division does earn a lot of revenue for the company and it would continue to grow if built in other destinations.
Another opportunity for the company would be to sell product to all consumers interested in purchasing Kohler product. Currently, Kohler does not sell directly to homeowners. A homeowner wishing to purchase Kohler product must do so through a retail store, a builder, a designer, a plumber, etc. While the additional expense would be present for taking more orders that are smaller in nature, Kohler would also potentially sell more products, because the items wouldn't be marked up after going through the middleman. Kohler could start by setting up an e-commerce site that consumers would use to purchase directly from Kohler online. If all goes well, then Kohler marketing could print catalogs for homeowners and begin mass marketing through the mail.
Threats
The threats to Kohler can be defined by using Porter's five forces: bargaining power of suppliers, bargaining power of customers, threat of new entrants, threat of substitutes, and competitive rivalry among existing companies. "The model of the five competitive forces was developed by Michael E. Porter in his book 'Competitive Strategy: Techniques for Analyzing Industries and Competitors' in 1980" (Recklies, 2001).
Bargaining Power of Suppliers
It is possible that companies that supply raw material and semi-materials to Kohler could re-negotiate their existing contracts with Kohler. In this tight economy, it's also possible that existing suppliers could go out of business and new contracts would need to be created between Kohler and other suppliers. While relationships and finances seem okay between Kohler and their existing suppliers, new contracts that would increase the payment to suppliers or decrease the amount of materials supplied to Kohler could really threaten Kohler's profits.
Bargaining Power of Customers
Since Kohler usually sells to larger customers that do not buy just a few products at once, the larger orders that these customers purchase could be stopped or threatened based on the bargaining power of the customer. For example, if Home Depot decided that they should pay 50% off list price since that's what they're paying American Standard, Kohler would disagree. But what if Home Depot then said, it's 50% off list or we won't be purchasing Kohler product anymore? This bargaining power would threaten the relationship and the revenue that Kohler receives from Home Depot. Some type of compromise would need to be met and hopefully not all of the larger customers would start bargaining in this way or it could mean a lot of problems with Kohler's revenue.
Threat of New Entrants
With Kohler being a 129-year-old company, new entrants do not usually scare Kohler Co. The brand of Kohler is trusted as high quality and reliable products, so it would take quite a new entrant to steal away customers from Kohler. But, it's always possible.
Threat of Substitutes
Since Kohler is slow to deliver new product from design to manufacturing, a company that introduces substitutes could threaten Kohler's earnings. Kohler realizes this and has been beaten on occasion for a product design to reach market before they do. Therefore Kohler is working hard to improve the process and cut down the amount of days/months between initial concept and reaching the market.
Competitive Rivalry
Kohler's closest competitors are Moen, American Standard, and Masco. If any of these companies focused more on quality and began creating a product as good as Kohler's products, then the company would need to sit up and take notice more than they do today. These companies are already known in the marketplace, so they'd have to improve their quality in their manufacturing and then make this known in their marketing. If that were the case, then Kohler could be threatened with a loss of revenue.
Summary
After reviewing the analysis for Kohler Co. to identify the strengths, weaknesses, opportunities, and threats (using Porter's five forces), Kohler's core competencies are revealed. What makes Kohler stand out from its competitors is Kohler's focus on high quality, great design, history and tradition, and commitment to gracious living for their customers. These competencies are revealed when analyzing Kohler's strengths and why customers purchase Kohler product or use Kohler's services.
References
Kohler Co. website, 2002 [Online] Available: http://www.kohler.com
Kyle, Bobette
http://www.ebizability.com/artman/publish/article_116.shtml
Pearce, J.A. & Robinson, R.B. (2002). Strategic Management: Formulation,
Implementation, and Control. 7th edition. New York: McGraw-Hill Primis
Custom Publishing.
Recklies, Dagmar (2001, June). Porters 5 Forces. Themanager.org [Online] Available: http://www.themanager.org/Models/p5f.htm